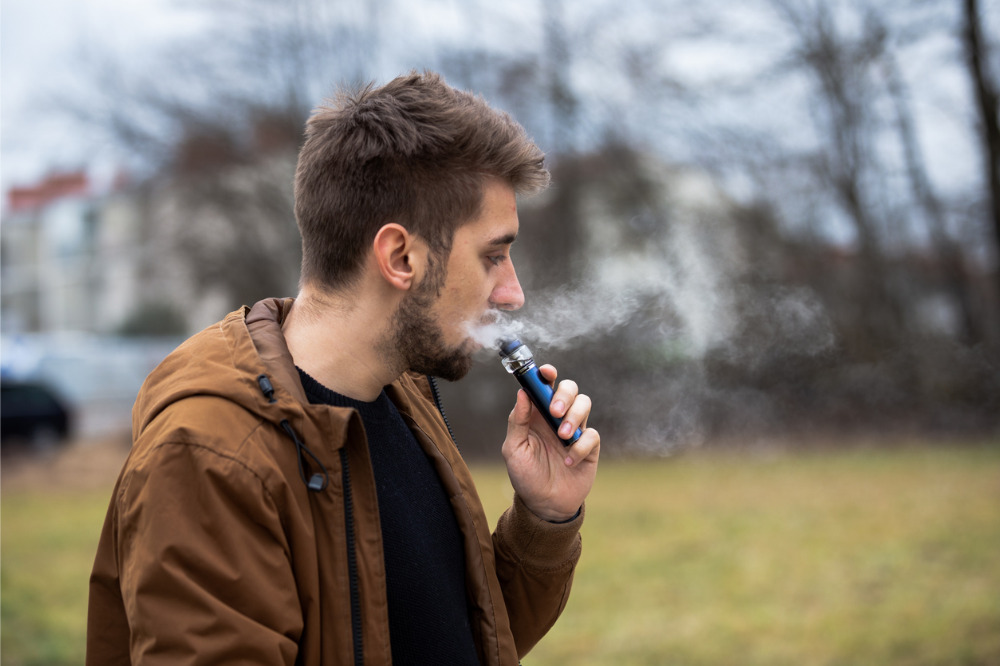 Out of the more than 7,350 teens across NSW and SA, 25% use vapes or have at least tried vaping, new research shows.
In recent years, schools have observed an alarming rise in youth vaping, leading to increased concerns about the true impact these devices are having on their students' respiratory health. One health body even called for a nationwide ban on the devices.
For its part, the Federal Government has flagged a sweeping crackdown on vaping, calling it a "massive issue" for Australian schools.
"Barely any children were using vapes a decade ago, but now one in six young people are reported to have tried them," Minister Clare said, speaking at the University of Canberra earlier this month.
The latest findings, released today by the Life Ed programme and health insurer nib's charitable organisation, represent a steep increase compared to the 2017 Australian Secondary School's Student Survey, which found that one in eight students (13%) had tried vaping at least once.
While these figures are of concern, there is solace in finding that when questioned about vaping, students assumed 86% of their peers were using vapes, though, in reality, 75% reported never having tried. However, 66% of students think vaping is a serious problem at their school.
Jono Peatfield, chief executive Officer (NSW/ACT) at Life Ed, said the dramatic rise in vaping comes at a time when smoking rates are the lowest in Australia's history.
"Some health professionals argue that e-cigarettes can help manage nicotine addiction, while others argue that the long-term health effects of the products are yet to emerge, and that vapes re-normalize smoking and create a new generation of nicotine addicts and a new market for big tobacco," Peatfield told The Educator.
"The lack of understanding around the potential negative impacts of vaping means that young people are participating in an activity they think is harmless. It is critical that we get on top of this issue and ensure young people can continue to make good, healthy decisions."
By marketing with colourful packaging and a range of flavours, big tobacco companies are stealthily directing vaping products to appeal to a young person's market, Peatfield said.
"In conjunction, teens are accessing illegal vaping products more easily. Research from The Generation Vape Research Project in 2022 states that teenagers aged 14-17 have found 'easy' access to illegal, flavoured, disposable vaping products that contain nicotine and that disposable vapes often contain very high concentrations of nicotine, even those claiming to be nicotine-free," he said.
"The Australian government recently announced a potential ban on the importation of non-prescription vaping products, in the most significant tobacco and vaping control measures in the country in a decade."
However, Peatfield said now is not the time to reduce support for schools as 46% of teachers report confiscating a vape.
"Robust policy action must accompany preventative education strategies to achieve the best health outcomes for all young Australians."
Peatfield said Life-Ed's research reveals that overwhelmingly, teens overestimate their peers' use of vapes, and that the majority of young people are making great choices about their health and wellbeing and choosing not to vape.
"By utilizing a social norms-based approach, schools can harness this message as a powerful tool to show that only a small portion of students are choosing to engage in risky behaviours, and challenge student attitudes and perceptions towards vaping," he said.
"The social norms approach aims to prevent risky behaviours by correcting individuals' misperceptions about the attitudes and behaviours of their peers, closing the gap between perception and reality, and thereby reducing the likelihood that they will engage in such risky behaviour."