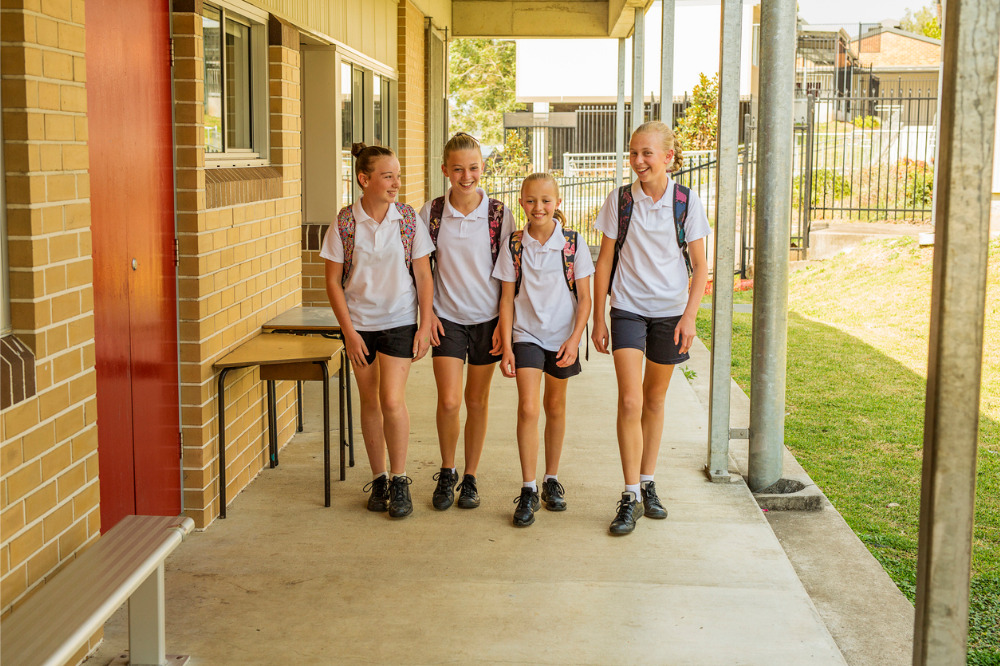 More than one in three private school students have either switched schools in the last year or are considering doing so, with the majority switching between private schools, new research shows.
The study of more than 1,000 parents and grandparents by NAB found that most people who changed or were considering changing schools for their children switched to a private Independent (41%) or private Catholic (39%) school. Around half this number switched to a public Government school (21%).
The top reasons cited for switching schools included the child's happiness and wellbeing (33%) and insufficient attention to individual student needs (30%).
Age plays a factor in the decision to switch, with the research showing that more Australians over 60 changed to a private Independent school (59%), while significantly more in the 18-29 group changed to a private Catholic school (49%), and in the 50-59 group to a public Government school (34%)
The survey respondents' income was also an interesting factor, with the study finding 65% in the highest income group had not switched schools, compared to 52% in the lowest income group, where uncertainty was also highest (18%). Respondents in the $150,000-200,000 p.a. income group however were most likely to be considering a change (17%).
"The idea of investing in a school's campus masterplan, IT systems and libraries is widely accepted but developing a strong wellbeing program that includes catering to students' individual needs is now equally as critical," Michael Saadie, executive, Business Banking Metro, said.
"We know many of our private school customers see these investments as crucial to their growth and we are pleased to work with the schools to support these strategies. It's fantastic to see how these investments are brought to life and the positive impact it can have on the education sector, students and local communities."
A growing sector
Australian Bureau of Statistics data shows the biggest student enrolment shift over the last five years, but particularly in 2021, has been to the independent sector overall, with enrolments jumping by 11.4% since 2017.
"In terms of shifts within the sector, we saw demand for places in inner and outer regional schools grow as families changed their lifestyle priorities as a result of the COVID-19 pandemic hit," Beth Blackwood, CEO of The Association of Heads of Independent Schools of Australia (AHISA) told The Educator.
"Remote working opened up sea change and tree change possibilities for families that weren't as viable before 2020."
Blackwood said that while it is still early days, it seems COVID has shifted some parents' priorities in what makes for the key elements they are seeking for their children's education.
"Parents have always placed high importance on their children's happiness at school, and that concern is now being expressed more specifically with an interest in how schools address student wellbeing, including mental health issues."