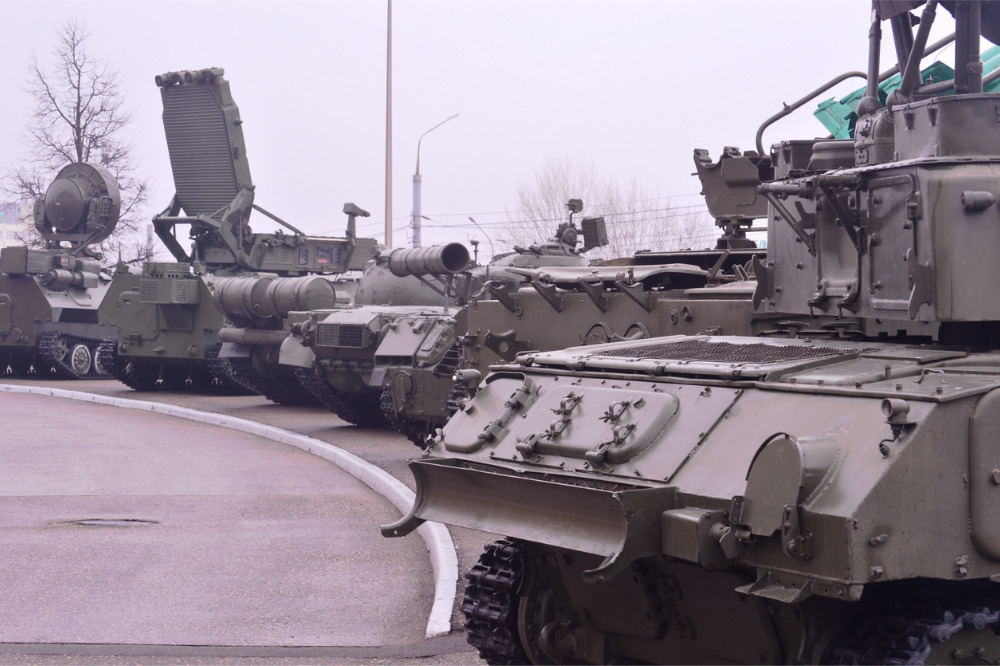 The outbreak of the Russia-Ukraine war on 24 February 2022 triggered a range of strong emotions across school communities already grappling with a mental health crisis. Now, as the Ukraine war intensifies, so do students' anxieties about the war's direction, and broader implications.
One of the most important reminders to young people since the onset of the war has been to guard against misinformation and always seek out reliable sources. But in the full-blown propaganda war that is accompanying the physical one, misinformation is a tool that is frequently being used by both sides in this conflict, leaving many wondering what is actually happening.
'Name it to tame it'
Nicole Racine, Postdoctoral Research Fellow, Psychology, University of Calgary, along with several of her colleagues, recently penned an op-ed in The Conversation, which explored several ways to engage young people in conversations about the Ukraine invasion, and how to tailor them based on age and maturity levels.
"Our children are not the first generation of children to grow up with wars and distressing world events. What is new is how this generation of young people are accessing and consuming news and world events," Racine and her colleagues wrote.
"Although it might seem like a good idea to avoid an in-depth discussion to thwart increased anxiety or alarm, evidence suggests that having a supportive discussion about a stressful event can actually decrease distress."
In this sense, it's best to "name it to tame it", says Racine and her colleagues.
"Children in families that are more expressive perceive less threat related to a stressor. Having these conversations provides you with the opportunity to help your child make sense of how they might be feeling and to provide reassurance."
Help young people understand the war's historical context
For Scott Sweeney, Head of Humanities and VCE Co-Ordinator at Strathcona Girls Grammar, teaching students the Treaty of Brest-Litovsk in 1918 (which brought an end to Russia's involvement in World War One) has helped them understand the context of the current conflict.
"As part of the treaty Russia ceded vast swathes of European Russia to Germany. Additionally, the Treaty recognised the independence of a number of new countries under the protection of Germany, including Ukraine which had previously been part of Imperial Russia," Sweeney told The Educator.
"The year 1918 was also the first time the blue and yellow Ukrainian flag was used as the official state flag of Ukraine. There are obvious links to the current conflict in Ukraine, and students have found historical analysis of the relationship between Russia and Ukraine instructive in understanding the 2022 crisis."
Sweeney says analysing why Putin believes Ukraine "is an integral part of [Russia's] own history, culture, spiritual space" doesn't excuse Putin's horrific invasion, but it does help to explain it.
Encourage open and honest conversations
At Loreto College Marryatville, students are taught to consider global issues through the lens of the school's values – 'Freedom, Justice, Sincerity, Verity and Felicity'.
"These values permeate through everything that we do and are a driving force behind many of the student run initiatives," Dr Archard told The Educator.
"The best thing we can do for the children in our care is to have open and honest conversations about global concerns, and the last thing we want is for our children to be bottling up their worries."
Dr Archard says the school's focus on social justice "is just as much about the education of social issues as it is about taking action."
"Thus, we focus on ensuring our girls are reading information from reputable sources, rather than relying on social media, so that they can identify misinformation when they come across it," she said.
"We also have leadership positions across the Junior and Senior Schools for the girls called Social Justice Leaders. These girls drive education through assembly presentations as well as initiatives for raising awareness and funds."
Dr Archard said this allows the girls to have a voice as well as an outlet of positive action.
"It helps the girls feel less helpless when confronting these major global issues."