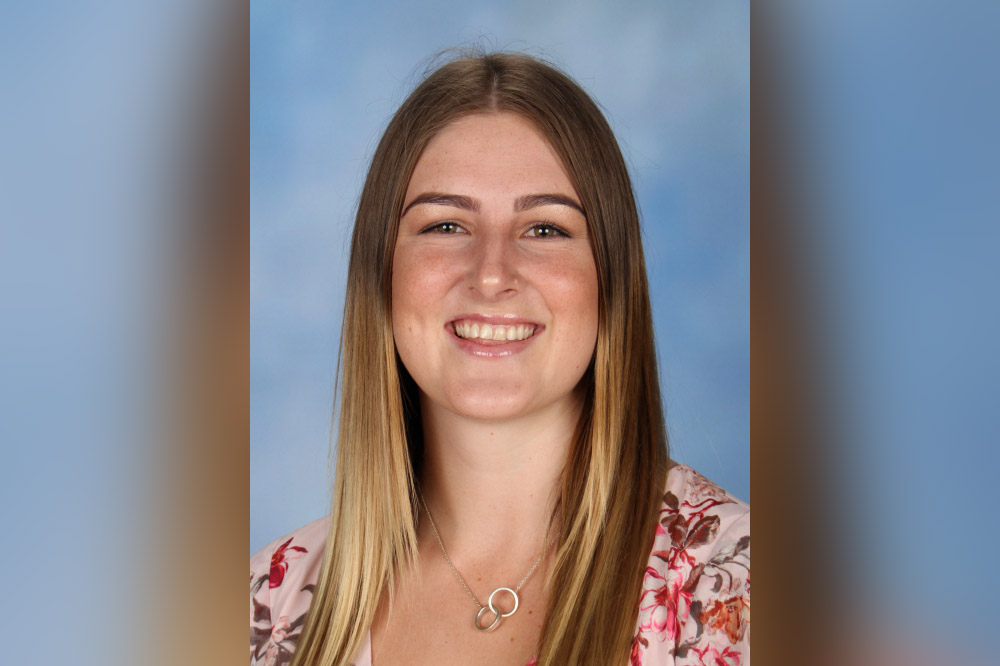 Media is the largest form of communication in 2020. For this reason, it is essential that students are media literate in order to not be manipulated.
Reports have shown that while young people are consuming an abundance of news, many are not critiquing it or considering the source of the story to verify whether or not it is factual.
Among the most alarming statistics from one survey, which involved 1,000 Australians aged 8-16, was that 43% of kids and 23% of teens don't know if they can tell a fake news story from a real one.
At the same time, 54% of young people hardly ever, or never, check whether news stories found on the internet are true.
Encouraging students to ask 'why?'
At Southport State High School on Queensland's Gold Coast, teacher Samantha Fletcher has spearheaded a number of programs to tackle this issue.
"Living in the digital age means that anyone can create media and therefore not everything we see or hear is credible," Fletcher told The Educator.
"Media can be created from multiple points of view with persuasive intent, which is why students must consider who made this and why?"
In recognition of her outstanding work in improving students' media literacy, Fletcher was recently named a finalist for the Rising Star Award ahead of the Australian Education Awards 2020.
"Working in such a big school where there are so many passionate, creative and innovative teachers I feel really lucky to have been recognised and nominated for an award," Fletcher said.
"Having your work acknowledged by others and being told you're doing great things when only in my third year is such a motivator for me to keep challenging myself and developing my pedagogy".
Strengthening, and celebrating, media literacy
Fletcher said creating life-long learners and building students' 21st century skills requires embracing new technologies, developing teachers' skills and finding opportunities for professional growth.
Southport State High School follows leading educational researcher and author Robert Marzano's Art and Science of Teaching (ASOT) framework, which Fletcher said is "a good starting place".
"Working with knowledgeable others in school developing my pedagogical repertoire allows me to continually challenge my students and give them the best opportunities for success in the future," she said.
"I believe having a growth mindset and being open to change allows teachers to provide the best for their students".
Some of the opportunities Fletcher has created for students to excel in media literacy include Media Club, Reel Awards, and Race Around Ekka. The school also hosts its REEL Film Awards event at the end of each year to celebrate the dedication and hard work of its film and media students.
"Students are given the opportunity to invite family, friends and teachers to join in celebrating their successes," Fletcher explained.
"Throughout the night we watch films produced by our students and award and congratulate them with the involvement of their loved ones".
The event provides an opportunity for Fletcher's department to come together with school community members to build strong relationships which in turn will continue to help support the school's students and encourage them to grow.
"As a teacher of The Arts I prioritise real world experiences as a way for students to develop their understanding and skills within my subject of Film and TV," Fletcher said.
"I saw the Race Around the Ekka competition as an opportunity for students to have this experience".
The Race sees students given a 48-hour challenge to create an advertisement for the Royal Queensland Show (The Ekka) based on a creative brief provided to them.
"I always open recruitment to both experienced and inexperienced students to join a team so that I can provide this opportunity to a range of students," Fletcher said.
"We have had great success in this competition with our junior and secondary teams winning places in their divisions in both 2018 and 2019".
Fletcher said the pandemic has presented a challenge in provide these opportunities to students in 2020 which she said has highlighted the need for more local, homegrown experiences.
"I am working towards broadening the opportunity for these experiences working with the wider community to do so. We are also looking forward to defending our Race Around the Ekka title in 2021," she said.
Media Club sees spike in student engagement
In 2019, Fletcher began running an afterschool Media Club every week where students both in and out of the subject could come and have a go at creating a media product.
This club gave students the opportunity to become independent learners or work collaboratively, develop problem solving and creative thinking skills and allowed students to try something they may not have had the chance to do before.
"The Media club also facilitated a film screening initiative after school where students could experience a broad range of highly regarded and alternative films that they might not otherwise have had the opportunity to engage with," she said.
"This originated after recognising that students had not been exposed to a sufficient range and breadth of films to develop appropriate analysis in film studies".
Fletcher said this focus supported the development of students' analytical skills and resulted in an evident improvement in their ability to analyse independently.
"This initiative not only assisted the students' responding tasks but also provided inspiration for their making tasks," she said.
"Through their engagement with these films in media club, the students were exposed to new techniques which opened up the possibilities for their own short films".
Fletcher said some students simply attended the media club as they were passionate about their own projects.
"The media club helped facilitate a small group of environmentalists that created documentaries regarding wildlife and nature within the school environment," she said.
"Their productions deeming to be successful after a film advocating for recycling caused recycling bins to be implemented across the school".
Fletcher said she looks forward to the continuation of the media club in the future where she plans to extend beyond curriculum and classroom walls to further enrich students with film and new media experiences and to extend opportunities for innovation and creativity.
"In addition to this I plan to use the club as a platform to trial new methods, ideas and pedagogy in which may later be integrated into the classroom," she said.
"This will help to develop student engagement with continuous improvement and development of my teaching strategies and lesson plans".
Crafting 'critical consumers' of media
Fletcher said the most important aspects of media literacy for today's students to be learning are critically analysing and evaluating media allows them to reflect on the information they have been given whilst considering what they already know in order to come to a conclusion and form their own opinions.
"This will provide students with the ability to look beyond the surface level. They must be able to look through the noise and find a supported truth," she said.
"Developing these analytical and evaluation skills will encourage students to think for themselves, preparing them to become critical consumers of media in the future".