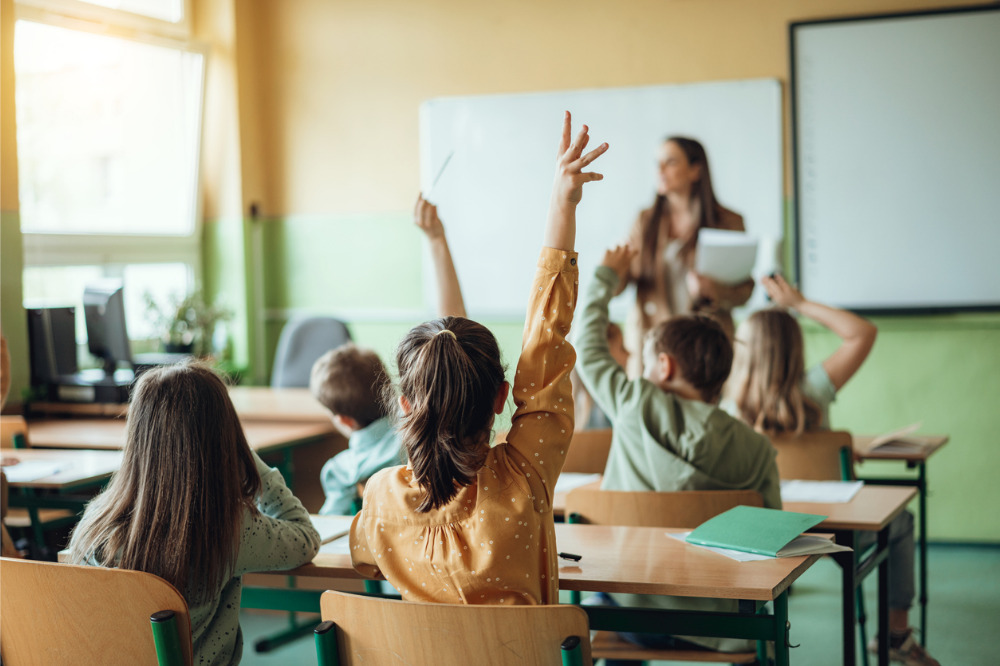 Teacher shortages are pushing Victoria's public school staff to the brink, according to a new survey.
Data from a new Australian Education Union Victorian Branch survey of public-school principals, teachers, and support staff found 76% of respondents said additional workloads created because of staff shortages are "unsustainable", while more than 73% of respondents said it is causing burnout.
Sixty-three percent of respondents said increased workloads were likely to cause their colleagues to leave the profession early, exacerbating existing teacher shortages in schools across the state.
"These results are extremely alarming, and recent Term 1 vacancy data from the Department of Education showing persistently high vacancy rates means that excessive workloads across Victoria's public schools are not being properly addressed," AEU Victorian Branch Deputy President Justin Mullaly said.
"Staffing shortages across Victoria's public schools have not been tackled adequately by the Andrews government, and without immediate action, we risk forcing more teachers out of the system."
Mullaly said public schools have been forced to increase class sizes, cancel specialist classes and have assistant principals and principals regularly teach in classrooms.
"Public schools across the state are finding it increasingly challenging to attract and retain staff and the state government needs to act now. This is especially the case in lower socioeconomic communities who are more likely to be affected by teacher shortages," he said.
"Premier Andrews needs to step up and support these communities, and every public school that is facing staffing shortages."
Henry Grossek, principal of Berwick Lodge Primary School in Victoria, says he has never seen the situation so dire in the five decades he has worked in education.
"It isn't new news to anyone that we are experiencing a teacher shortage of disturbing levels, levels I've not witnessed in my fifty plus years in Victorian public schools. What is new, are the desperate measures to which principals are turning to attract and retain staff," Grossek told The Educator.
"Wage and work conditions inducements are being dangled in front of teachers, either to lure them out of their existing positions or have them change their minds after accepting an appointment at another school, days and even hours after doing so."
For their part, teachers have wised up to this, Grossek said.
"It is no rare occurrence nowadays to have, for example, fresh out of university graduates offering themselves to the highest bidder, irrespective of what they can expect as first year graduates under the Victorian Government Schools Agreement when accepting their first teaching position," he said.
"As such, the equity and consistency afforded by the pay and conditions component of the VGSA recently ratified is crumbling. Some might say, welcome to the real world! That would be a mistake and a grave one indeed."
Grossek said the logical outcome of such an approach taking hold in the public school system will be an extension of the increasing chasm between the educational outcomes of advantaged and disadvantaged students as reflected in current NAPLAN results.
"Why? Generally, advantaged students attend the more financially advantaged schools. It is these schools that are best placed to offer the more lucrative inducements to would-be staff," he said.
"It is a downward spiral regarding equity within a public system of school education when the schools more advantageously placed financially, can simply take their pick of teachers, based largely on their financial ability to reward teachers above award rates. Simply, winners are grinners and losers can please themselves. That's not how a publicly funded education system should operate."