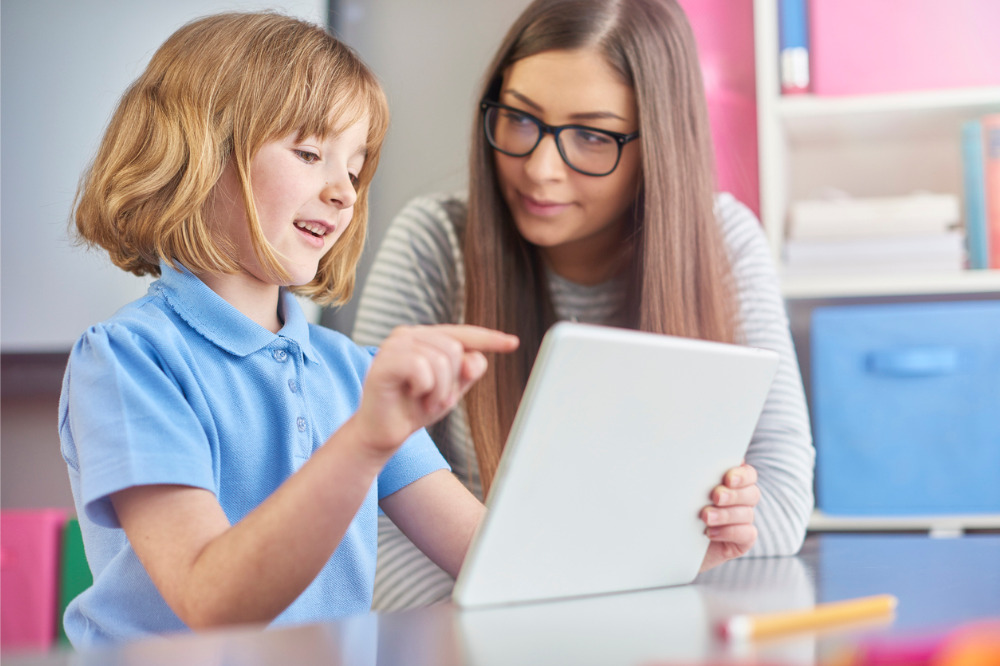 An expert panel has announced plans to overhaul Australia's teaching degrees to tackle workforce shortages and improve teacher quality.
Following the release of the Teacher Education Expert Panel's discussion paper on how teaching is taught at universities, Federal Education Minister Jason Clare hailed the reforms as "the next step in strengthening initial teacher education programs to deliver confident, effective, classroom ready graduates."
Key reforms will include strengthening initial teacher education programs, drawing a stronger link between performance and funding of initial teacher education, improving practical teaching experience and enhancing postgraduate teacher education for mid-career entrants.
"There aren't many jobs more important than being a teacher and we don't have enough of them. I want more people bursting out of high school wanting to be a teacher rather than a lawyer or a banker," Minister Clare said.
"Not enough people who start a teaching degree finish it, either. In the first few months in this job, I have got a better insight into how hard and complex the work of a teacher is."
Teacher Education Expert Panel Chair Professor Mark Scott noted the
"Teaching is a tough job and it is increasingly demanding – but it can also be incredibly valuable and rewarding. We have to work together across the country to improve conditions for teachers and raise standards for students," Professor Scott said.
"Initial teacher education can play a significant role in making sure our future teachers are properly prepared for the classroom and that they are spending time on the things that matter most."
ACU welcomes review's national approach
Professor Mary Ryan, Executive Dean of the Australian Catholic University Faculty of Education and Arts, welcomed the discussion paper's commitment to providing greater consistency and improved school placement experiences for Australian teaching students.
"ACU has long advocated for improved partnerships with schools and pathways that give teaching students early and sustained opportunities to immerse themselves in the culture of their placement school," she said.
"We need a more systemic approach to placements, centres of excellence, strong mentors for teaching students and appropriate incentives and supports for schools to be able to facilitate this."
Professor Ryan also welcomed the discussion paper's focus on improving postgraduate ITE courses, reiterating ACU's support for paid employment opportunities, flexible pathways, and compressed courses that did not sacrifice quality.
"ACU's successful partnership with Teach for Australia and our accelerated, state-of-the-art early childhood courses offered in partnership with the Victorian Government are examples of our commitment to providing flexible, student-friendly pathways that help them to achieve their goal of entering the teaching profession."
Any review must consider funding inequities – union
The Australian Education Union's federal president Correna Haythorpe welcomed the review but stressed the need to consider paid teacher placements and funding inequities.
"Our early service teaching members regularly report feeling inadequately prepared for the reality of the classroom when they graduate. This includes issues related to classroom behaviour management and ensuring they have the skills required to address the wide range of student needs," Haythorpe said.
"Inadequate preparation, support and inequitable school funding contributes to escalating teacher workloads and to the high turnover of teachers leaving the profession after just a few short years in the classroom."
Haythorpe said new graduate teachers in public schools are "effectively teaching with one hand tied behind their back by virtue of the fact that their school is not fully funded".
"Therefore, any review of the teaching profession must consider how school funding inequities impact the ability of teachers to do their job and recommend the Federal Government establish a pathway to fair funding for public schools."
A report including recommendations for consideration will be provided to the Australian Government before 30 June 2023.
The Discussion Paper is open for consultation until 21 April 2023.