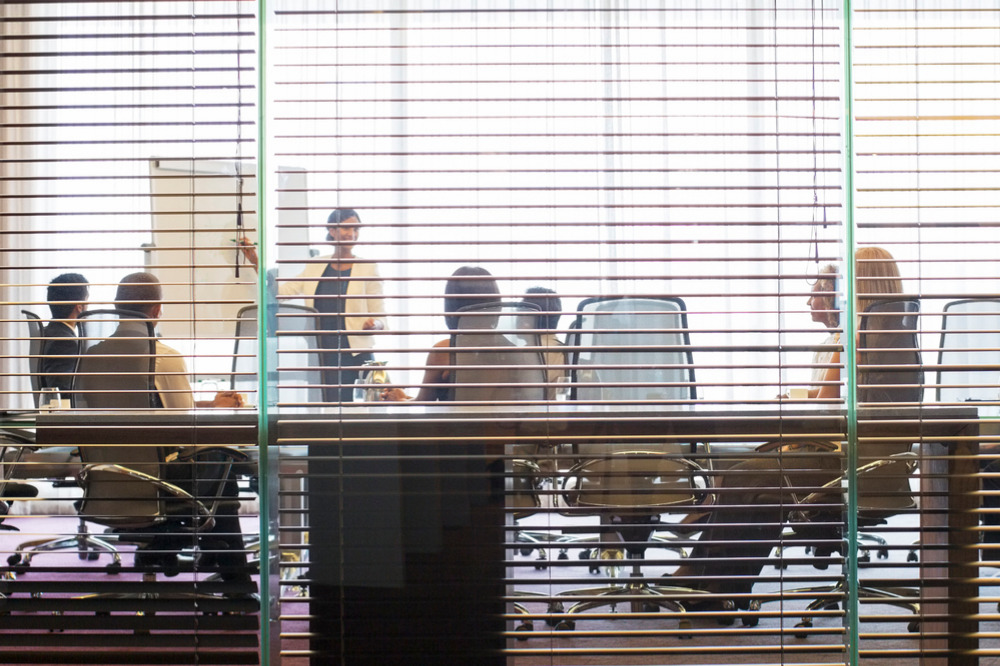 The Federal Government has announced the creation of an expert panel to review how initial teacher education (ITE) is taught at universities across Australia.
The announcement follows high-level discussions aimed at tackling the most pressing issues facing Australian education – namely schools struggling to retain teachers and meet urgent resourcing needs in the wake of the Covid-19 pandemic.
In August, the first face-to-face meeting of Federal and State Education Ministers in more than a year concluded with an agreement to create a 'national action plan' by December to address the growing teacher shortage in Australia's schools.
According to modelling from the education department, there will be a shortfall of more than 4,000 teaching graduates by 2025. Compounding this challenge, just half of teaching students are completing their teaching degrees, compared to an average of 70% for other degrees.
The new panel, launched by Federal Education Minister Jason Clare, will be headed by Professor Mark Scott, and take aim at recommendation 15 of the Quality Initial Teacher Education report, which states: 'Performance by higher education providers should be made transparent amongst providers and then made public. Then, funding for ITE should be based on performance. Funding could also be tendered to higher education providers that meet quality criteria.'
"There aren't many jobs more important than being a teacher and we don't have enough of them," Clare said.
"One of the key issues raised at the Teacher Workforce Shortage Roundtable I convened last month was the need to improve initial teacher education to boost graduation rates and ensure graduating teachers are better prepared for the classroom."
The Teacher Education Expert Panel will include Emeritus Professor Bill Loudon (University of Western Australia); Rebecca West (former Teacher of the Year); Professor Michele Simons (President of the Australia Council of the Deans of Education); Andrew Peach (former Principal of the Year); and Dr Jenny Donovan (CEO, Australian Education Research Organisation).
Clare said the panel will make recommendations to him on how the education system can strengthen the link between performance and funding of initial teacher education and strengthen initial teacher education programs to deliver effective classroom ready graduates.
"Recommendations will also include how we can improve the quality of practical experience in teaching and postgraduate initial teacher education for mid-career entrants."
Universities Australia chief executive, Catriona Jackson, welcomed what she called "dedicated moves by Minister Clare to bring all parties to the table to deliver for teachers and students."
"Teachers have one of the most important jobs in the world, helping shape the future of young people and setting them up to achieve their goals in life," Jackson said.
"It is time to stop bagging teachers and get on with the job of addressing real workforce issues. It is great to see government, universities, unions and industry working together to give students and teachers the best start."
Jackson said Universities Australia has worked with the Deans of Education to put forward a number of practical solutions to attract and retain more of the best and brightest teachers, including paid internships and a degree apprenticeship system.
"These initiatives are aimed at making teaching more attractive and accessible, and giving teachers the experience, knowledge and skills they need to hit the ground running on day one of term one," she said.
"The expert panel will complement the work to develop a National Teacher Workforce Action Plan, to which universities are making a significant contribution. We look forward to engaging with the expert panel, led by Professor Mark Scott."
The Australian Education Union (AEU) also welcomed the announcement by Clare.
"Ensuring a secure and consistent supply of well-prepared, classroom ready teaching graduates will not only help alleviate the education workforce shortage over the medium to long term, it will ensure students continue to benefit from high quality teaching programs delivered by high quality teachers," AEU deputy federal president, Meredith Peace, said.
"We welcome the Federal Government's focus on strengthening and funding initial teacher education, improving practicum experiences for education students and improving postgraduate initial teacher education for mid-career entrants."
Peace said the teaching profession has "fought long and hard" to create comprehensive and rigourous teacher education and "defended it against short-term fixes and short cuts that undermine quality in teaching qualifications".
"We look forward to working with the Expert Panel to continue to strengthen teacher education in Australia."
Independent Schools Australia (ISA) CEO, Margery Evans, participated in the Australian Government's Teacher Shortage Roundtable last month, which identified a number of pressing issues – including the need to improve initial teacher education.
"The need to improve teacher education is a high priority and we welcome the announcement of an expert panel led by Professor Mark Scott," Evans said.
"Teachers play such an important role in our society and yet only around half the students who enrol in teaching degrees actually graduate.
Evans said better initial teacher education is "a key to boosting graduation rates and better preparing teachers for the classroom."
"There is much work to be done and we are confident that the high calibre of the Teacher Education Expert Panel members means the panel will be able to provide the best advice on how to give future teachers the best preparation."
A report including recommendations will be provided to the Federal Education Minister before 30 June 2023.