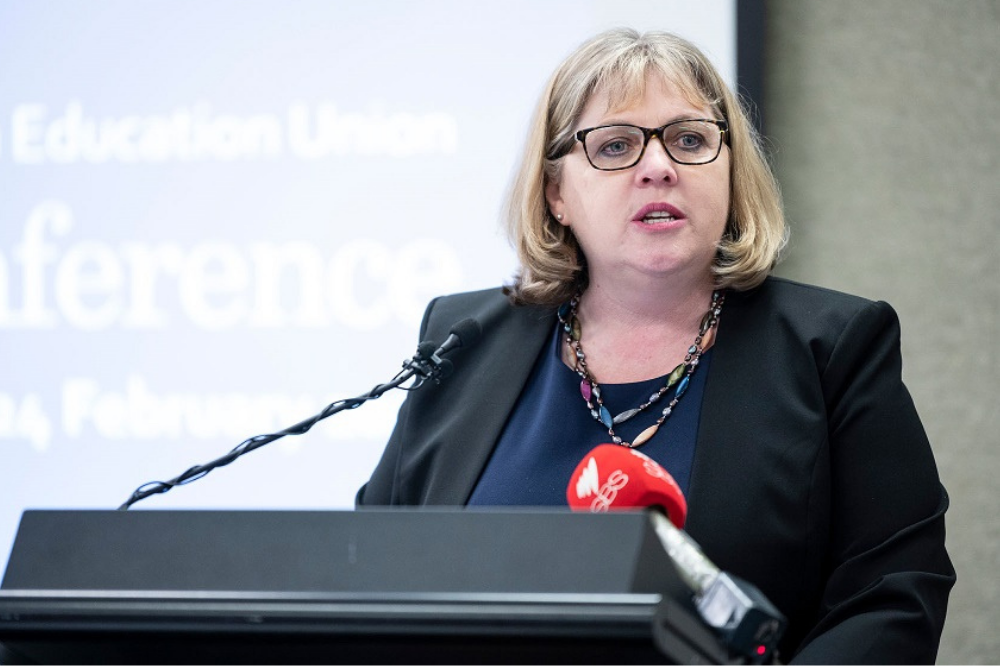 Australia's peak teacher's union has slammed remarks made by Federal Education Minister Stuart Robert at an independent schools' conference on Thursday as "deplorable and absolutely shameful".
Speaking at the Independent Schools Australia National Education Forum 2022 in Canberra, Minister Robert said private schools do not accept "dud teachers", sending the "bottom 10% of teachers dragging the chain" into the public system, where they are protected from being fired.
"Referring to public school teachers as the 'bottom 10 percent dragging the chain', Stuart Roberts has slandered the public school workforce that has been the backbone of Australia's education system, especially during the past two turbulent years," Australian Education Union (AEU) federal president, Correna Haythorpe, said.
"These comments are absolutely shameful and can only be viewed as insulting to the dedicated, high quality public school teaching workforce."
Minister Robert said PISA test results have slipped in the past 20 years, from fourth to 16th in reading, eighth to 17th in science and 11th to 29th in maths.
To arrest this slide, the Minister said the Federal Government will focus on lifting teacher standards in all Australian schools, starting with the revamp of course content and bringing forward the initial literacy and numeracy test for teachers.
"We want our kids to grow up with essential literacy and numeracy skills – and using these as a basis, we want them to excel in the fields of study they choose to pursue," he said.
"If we get this right, we have the opportunity to set up our children for a better life and to be able to contribute more to Australian society – socially and culturally as well as economically."
'Comments show outrageous preference for private schools'
Haythorpe said politicians like Minister Robert "think that a cheap and easy headline which attacks teachers for declining educational outcomes will let his government off the hook for their failure to prioritise public education".
"[Minister Robert's] comments once again show the Morrison government's outrageous preference for the private school system, a preference which comes at great cost to the teachers and students in public schools," she said.
"Public schools are underfunded by at least $4bn every year and successive Coalition Governments have shirked their responsibility time and time again. Where is Minister Robert's outrage about the deep inequality facing public school students across the nation? Put simply, the Morrison government is missing in action for public schools."
Associate Professor Chandra Shah, from Monash University's School of Education Culture & Society, says the Minister's comments are "ill-informed".
"The reasons for the disparity in PISA outcomes across sectors are multifactorial," Assoc/Prof Shah said.
"However, it is beyond dispute that disparity in total funding and resources available to schools across different sectors is the most important factor."
Assoc/Prof Shah said the Minister "may want to bottle this fact" when he advises the Prime Minister on funding allocation across schools.
"Schools with fewer resources are often forced to assign 'out-of-field' teachers to classes, for example, when an English teacher is assigned to teach mathematics," he said.
"This tends to happen less in well-endowed private schools which have higher levels of staffing and which are able to attract subject-qualified staff by paying higher salaries."