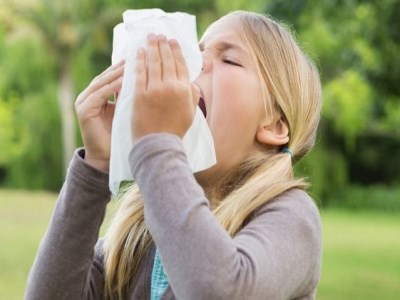 If your school's students have had their flu shot for the year, spare a thought for those suffering from a more frequent form of discomfort.
Allergic diseases affect one in five Australians and are amongst the fastest growing medical conditions, with research showing hospitalisations due to anaphylaxis tripling over the last 14 years.
This has risen more than sevenfold among five to 14-year-olds. The issue this presents to schools is clear, which is why a new start-up is now providing teachers with a quick, practical and free way to identify children who are at risk of this prevalent yet under-discussed health issue.
The company,
CleverDux
, was pioneered by casual primary school teacher Jarrad Dober and his brother, who is a childcare worker, and has since sold 400 wristbands to schools in Australia and New Zealand in order to help students suffering from Asthma, Allergies and/or Anaphylaxis.
The idea was sparked three years ago while the brothers worked at an after-school care centre. They realised the value in visual 'reminder bands' which students who had to be at before or after-school care would wear on their wrists to alert their friends, teachers and the community.
Jared Dober told
The Educator
that children can be forgetful from time to time – some more often than others – and the custom silicone wristbands help thousands of kids remember where they're heading after school.
"The wristband might say 'after-school care' to alert the student's teachers, friends and the general community to where they should be going when the bell rings each day," Dober explained.
"We were seeing some young children who were wandering around for 15-20 minutes each day by themselves, which can be dangerous for their safety."
However, this concept quickly expanded into wristbands for children who suffer from Asthma, Allergies and/or Anaphylaxis following the death of a child who had suffered an Asthma attack at after-school care.
"The childcare attendees did everything they could once the symptoms presented themselves, but had that child been identified maybe carers wouldn't have had that child in that particular scenario that inflamed his Asthma.
"This incident was the catalyst for us to develop a colour-coded alert band called 'See and Save' that lets people know what allergy the child suffers from," Dober explained.
"This way, the parent can put the alert band on their child which lets the teachers know to keep an extra eye on them – and why.
"As a casual teacher, I walk into a classroom of 25 children every day. The see and save system lets me recognise who might need help if something goes wrong."
The National Allergy Strategy pre-budget submission identified the following three areas as the most urgent projects requiring funding:
More resources for youth at risk of anaphylaxis & food allergy.
Food allergy resources for food service including restaurants, cafes etc.
Drug allergy, particularly antibiotic allergy.
However, to date the National Allergy Strategy has not received any government funding.
"When you look at the statistics and the sheer number of children suffering from allergies, you stop and ask yourself: 'how is this not talked about more?'" Dober said.
"There are so many children suffering from these conditions. In the case of the child who passed away after having an Asthma attack, the community didn't know and was not able to get him the treatment quick enough.
"This was the reason we realised we needed to create the alert bands, and the broader 'see and save' system."