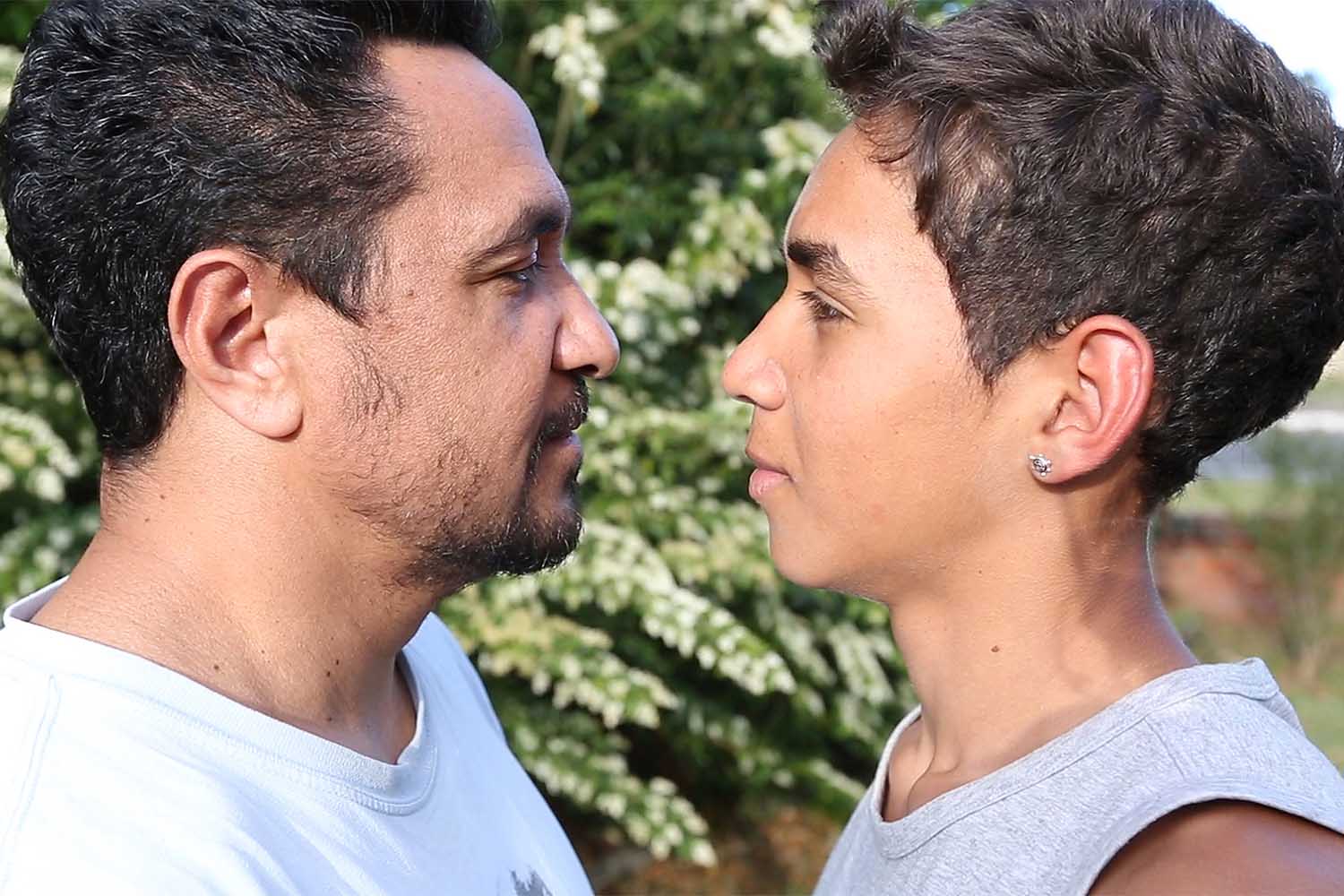 In Australia's education system, racism has been having a profound affect on Aboriginal and Torres Strait Islander people, whether it's through a decline of educational outcomes and engagement or on their mental health.
To address this, governments, schools and communities have been striving to improve Indigenous Australians' learning, and life, outcomes through various initiatives.
However, a renowned Aboriginal activist and film director says the answer lies in an overhaul of secondary education in Australia to ensure every student has a comprehensive understanding of Aboriginal and Torres Strait Islander histories and cultures.
Alec Doomadgee has launched 'Zach's Ceremony', an education toolkit for Years 8-10. The initiative that follows the success of his 2016 documentary by the same name, which told the story of his son Zach's cultural initiation
Doomadgee, a descendant of the Waanyi, Garawa and Gangalidda people in far north Queensland, said Zach's Ceremony should be seen by all Australians.
"Aboriginal lives matter and Aboriginal stories matter," he said.
'The Black Lives matter movement has been happening here for 240 years'
Zach Doomadgee said it was more important than ever to educate Australians about the racism Indigenous people had to deal with every day.
"We want to awaken people from within the classroom," Zach said.
"The Black Lives Matter movement has been happening here for 240 years, it's just that white people haven't seen us".
He said educating people about Aboriginal and Torres Strait Islander history is "the first step toward improving the lives of Indigenous Australians".
Practical approaches to resolving issues
Doomadgee worked with the Foundation for Young Australians to create the classroom resource, which he said "teaches practical ways to go about finding solutions".
"If you believe in truth and finding a better way forward, this is a perfect start to that journey of healing," he said.
Zach Doomadgee said it was confronting to watch his personal struggles played out on the big screen, but it was a message all Australians needed to hear.
"The documentary shows just a small part of what it is like to grow up in Australia as an Indigenous person," he said.
"It's meant to inspire and empower young people and the education toolkit will teach them that culture is a source of strength, it supports our individual and collective health and wellbeing."
Alec said the toolkit is aligned to the national curriculum and extends beyond the classroom.
"The toolkit can be used in a range of classes to build skills around identity and relationships, as well as historical and cultural understanding," he said.
"It's designed to encourage critical thinking and cultural intelligence, as well as creativity and communication".