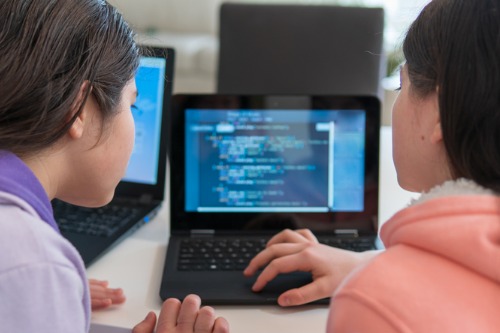 Technology education in Australia could become unsustainable by 2025 unless urgent action is taken to address dwindling initial teacher education programs, according to a major report.
The Technologies Teacher Survey 2019 was conducted by the National Design and Technologies Teacher Association (DATTA) Australia – the peak organisation representing Design and Technology learning area educators.
The findings, gleaned from the experiences of nearly 3,000 Technologies teachers, point to a growing crisis in Australian education which will lead to future shortages in key industries such as Engineering and ICT related professions.
"There are limited ITE programs across the country. La Trobe University has closed enrolments for their retraining and Initial Teacher Education program as of 2021," The Association's incoming president, Monique Dalli, told The Educator.
"As of 2021, there are no retraining program options OR ITE programs to study in Victoria. This means cannot study to become a Design and Technologies teacher in Victoria.
Ninety-six percent of the schools surveyed reported experiencing difficulty in finding qualified Technologies teachers. This is at a time when Australia is seeing large numbers of teachers leaving the profession due to retirement or stress.
Dalli, who is also director of professional learning at Caroline Chisholm Catholic College in Braybrook, said it is crucial that principals place adequately trained teachers in front of classes.
"With an aging workforce 'baby boomer' Technology teachers are entering retirement. Teachers who may be qualified to teach in other disciplines (Science/HPE) are being called upon to teach in workshops or kitchens where safety and training is paramount"," she said.
Dalli said the data in DATTA's 2019 survey outlines that if significant action is not taken as outlined in this report, the Technologies learning area in Australia will be "unsustainable" by 2025.
"The Victorian report on staffing levels in February 2020 is an example of where more clarity is needed," she said.
"Whilst the Key Findings report that supply of teacher graduates is forecast to exceed demand, it indicates that only 2% of teachers graduate with a specialisation in Design and Technology".
Dalli said the survey data reports that principals may not be passing the correct data on because schools don't want to be identified as hiring teachers who are not qualified, especially in subjects where there is a greater risk of safety.
"Our survey data shows that another unacceptable response is that schools are running fewer classes due to a lack of qualified teaching staff," she said.
"Control measures such as this only deny students the opportunity to experience practical specialised subjects in Design - Engineering - STEM that they may be talented, or interested in".