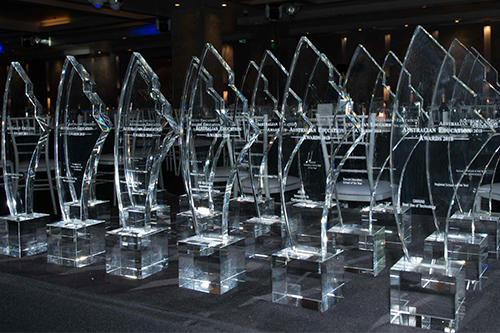 It's time once again to celebrate the outstanding achievements of the nation's top-performing schools and educators as the Australian Education Awards kicks off its third edition on the 26th of November. And for the first time, the annual event will be held virtually.
The past year has presented unprecedented challenges in Australia's education system, prompting many schools, principals, department heads, and teachers to step up to the plate and continue providing students engaging, flexible, and quality education.
The Australian Education Awards recognises the hard-work, commitment, and dedication of the country's K-12 sector in paving the way for Australia's future leaders and builders.
Comedy extraordinaire Lawrence "Moonman" Mooney kicks off the proceedings at 3.45pm. A pair of sponsor-moderated virtual panel discussions follow, featuring finalists for Teacher of the Year in the primary and secondary school categories.The announcement of winners will start at 5:00pm.
"We know that teachers put their heart and soul into their work, so we put teachers at the heart of everything we do," said Alan Waugh, general manager at Teachers Mutual Bank.
"2020 has been a challenging year for us all, and especially for our teachers, principals, parents and students who have had to adapt to so much change caused by COVID-19. Sponsoring these awards is one way for us to demonstrate support for our incredible teachers and create an opportunity for teachers to share their stories within the community."
"We're passionate about helping school leaders by providing smart tools and make a genuine and tangible impact to their community and, frankly, their personal lives," said Michael Emmanuel, group managing director at Edval Education.
"It's well known that school leaders have been under significant stress and pressure for some time now, even before the pandemic. Sponsoring this award is another opportunity for us to show our support to the community that we serve."
Be part of this one-of-a-kind special virtual gathering and register now for free!