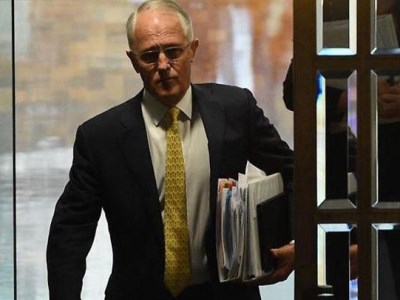 In this week's top story, Prime Minister,
Malcolm Turnbull
, was
accused
of "completely and utterly walking away" from public schools by proposing that the States and Territories take full responsibility for their funding. The
Australian Education Union
's (AEU) deputy federal president,
Maurie Mulheron
, told
The Educator
that should the proposal go ahead, it would "deeply entrench inequality" in society and affect future generations. "The Prime Minister has just announced to every parent in Australia: 'if you send your child to a public school, we won't give you a single dollar'. He's saying 'we'll continue to tax you, but your school will not get a dollar from us'," Mulheron said. However, Federal Education Minister,
Simon Birmingham
defended the proposal, saying it was about preventing the education system from "being strangled by multiple levels of government bureaucracy".
In other news, the Fair Work Commission
ruled
that schools no longer need to immediately fire staff charged with child sex offences. The ruling comes after Sydney Catholic Schools – formally Catholic Education Office Sydney – lost a case where it claimed state law required it to sack a teacher after he was charged with a sex offence involving a minor. In a statement on Tuesday, Dr Dan White, executive director of the Catholic body, called on State and Federal governments to provide clarity on this issue "as a matter of urgency". "The implications of the decision are significant. It will apply to all non-government schools, not just Catholic schools. It throws up a range of other questions that will require urgent consideration from state and federal governments," he said.
Finally, a
damning new report
warned that a "socio-educational hierarchy of schools" is widening the nation's equity gap. The two researchers behind the study – former principals Chris Bonnor and Bernie Shepherd – said the report was "an alarming account" of what the numbers behind the Federal Government's MySchool data actually show. The report, titled
School daze
, analysed school data on the website in order to reveal the true extent of disadvantage in the nation's schools, as well as the alleged funding disparities between the school sectors. It found that while public schools enrol a larger proportion of disadvantaged students, public funding to public schools between 2009-2013 increased at around half the rate (12.4%) of funding to Catholic (23.5%) and Independent (23.7%) schools.