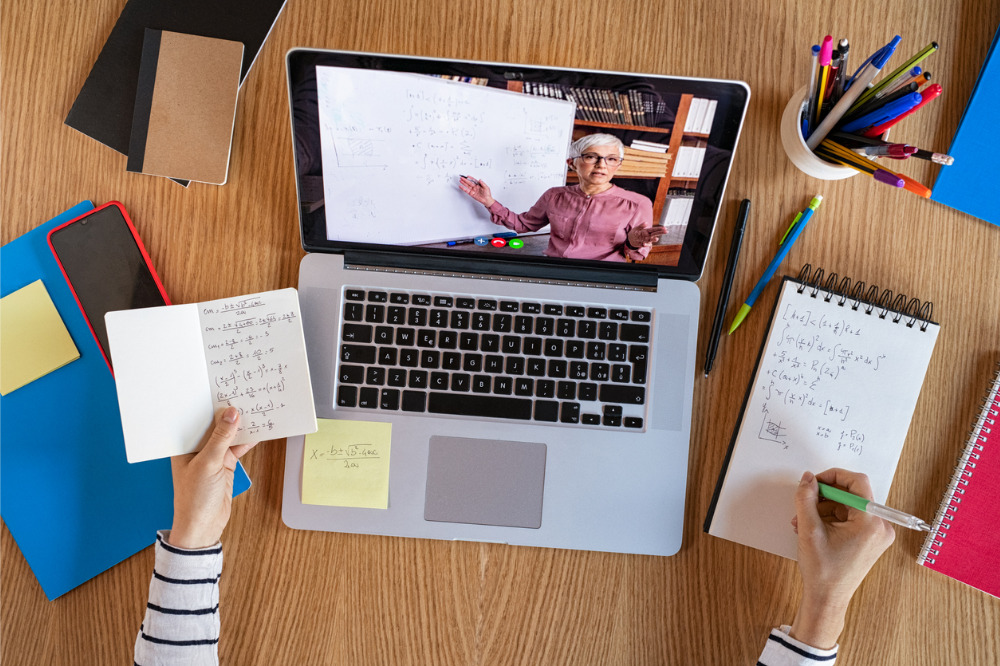 If the COVID-19 pandemic has revealed a silver lining for schools, it's that teachers and students are capable of adapting quickly and soldiering on despite immense upheaval.
However, when it comes to how schools have managed the shift to remote and flexible learning, it's worth looking behind the scenes at those who have had the greatest presence in implementing the changes in online learning space and the shift to remote teaching and learning.
Most often, it is casual academics – staff who work tirelessly across a range of activities both face-to-face and online, including lecturing, tutoring, demonstrating and marking.
Dr Rosei Espedido, Carolyn Palmer and Elizabeth Hitches, who teach in initial teacher education programs at the Macquarie School of Education, each have a high level of expertise and ability that at times made the transition to remote learning looked seamless.
Developing authentic connections
Palmer, who teaches across early childhood mathematics, science and play-based pedagogies, said the sudden shift to remote learning came at a time where students were (and still are) facing many other COVID-19 and economic related stressors.
"Connection, communication and ongoing support became increasingly important, and tutors were at the forefront of facilitating this for students," Palmer told The Educator.
"Engaging with academic staff and fellow students via video conferencing provided opportunities for students to connect with each other, humanised the remote learning experience, and decreased feelings of isolation".
Palmer said sharing insights about personal lives, such as introducing their pets helped to alleviate insecurities about being online.
"Students reported that these online experiences developed a sense of unity, purpose, and cohesiveness which supported academic performance".
'Synchronous, hands-on, learning opportunities'
Dr Rosei Espedido, whose expertise lies in primary and secondary mathematics and science, said the shift to online teaching and learning gave rise to some challenges, but also opportunities.
"Taking a science teacher education class as the example, the approach to online delivery was based on the belief that through practical experiences, students recognise 'science' as a way to make sense of our world," Dr Espedido told The Educator.
"As such, the digital space needed to provide students the opportunity to 'do' science and receive feedback, as they would in the face-to-face classroom".
Practical lessons were then moved to the kitchen where students completed investigations in real time, with their cameras on.
She said this enabled the students to compare results with peers and develop a collective understanding of concepts.
"This online delivery facilitated synchronous, hands-on, learning opportunities".
Bringing everyone on to the same page
Faculty of Human Sciences academic, Elizabeth Hitches, said her experience in Secondary English and helping students overcome learning difficulties through technology was brought to the fore during the last semester.
"With the shift to remote learning, it was essential students understood how communication with staff, peers, and university support services, was adapting also," she told The Educator.
"Where students may have previously spoken privately with tutors after class, these conversations were facilitated via Zoom or phone".
Hitches said peer collaboration, which once occurred around classroom desks, was enabled via Zoom breakout rooms or Google Docs.
"The contact details for online communication with university support services were provided via students' online learning portals and within online tutorials," she said.
"Importantly, in these challenging times, it was essential students knew that online communication with staff and university support services was accessible and welcomed".
Equity barriers to online education must be addressed
For Dr Espedido, Palmer and Hitches, the most significant learnings from the way technology was used during this challenging period were varied.
They said online delivery of tutorials provided opportunities for inclusion during the pandemic, such as enabling those in high risk health categories to safely and actively participate in the learning environment.
Furthermore, multimodal functions available with online delivery increased participation in many respects, such as providing students who were not comfortable speaking in front of peers, with the option to participate in discussions via online chat functions.
However, for some students, online delivery created additional challenges.
Dr Espedido, Palmer and Hitches said educators must ensure they continue to identify and address existing barriers to equitable participation online.
"Providing both synchronous and asynchronous learning opportunities may assist this," they said.
"Technology is just another communication medium [intermediary]. What is highlighted is that pedagogical content knowledge is the strength of high-quality educators and will shape the experience of students".