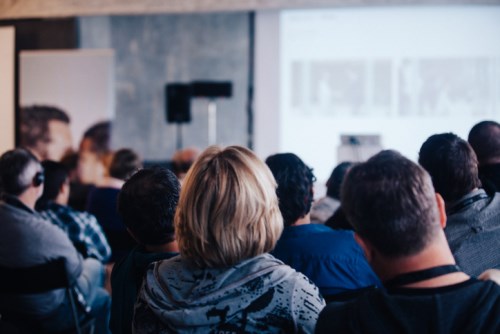 On March 16-17, the 2018 Highly Accomplished and Lead Teacher (HALT) Summit brought together 260 experienced and impactful educators under the one roof, to connect, share and develop their expertise as education leaders.
The free event, held in Canberra, was organised Australian Institute for Teaching and School Leadership (AITSL), which provides national leadership in promoting excellence in the profession of teaching and school leadership.
Among the keynote speakers were Professor Viviane Robinson from the University of Auckland, Dr Simon Breakspear, Professor John Hattie and Peggy Brookins and Kristin Hamilton from the National Board for Professional Teaching Standards in the US.
There are currently 473 HALTs in six out of the eight states and territories – a number which continues to grow as the impact of these teachers becomes apparent across all three education sectors.
Having an impact 'from the classroom to the cabinet'
According to AITSL CEO, Lisa Rodgers, HALTs are using their expertise not only to impact their own classes of students, but they are supporting and influencing their colleagues' teaching practice to extend their impact across entire schools.
"It's truly remarkable to think that these educators, who are based in around 320 schools, impact approximately 152,500 students. It's amazing," Rodgers told The Educator.
"These teachers are taking the lead, they have banded together in a concerted effort to disrupt the system and in doing so they are informing policy debate."
Rodgers said the HALT Network's submission to the Review to Achieve Educational Excellence in Australian Schools panel, led by David Gonski AC, is just one example of how HALTs are having an impact "from the classroom to the cabinet".
Rodgers said one of the most powerful takeaways for her out of the conference was hearing first-hand that the HALT Network is having "a profound impact on all levels of education".
"We heard anecdotes from HALTs who have engaged their colleagues to initiate powerful and impactful initiatives in their classrooms," Rodgers told The Educator.
"We also heard stories of incredible teachers who are leading, learning, mentoring and developing their practice – but most importantly, we saw the tangible benefits of a collective efficacy."
'A movement has begun'
Rodgers said it is critical that the system focuses on supporting teachers and their expertise.
"HALTs are not only impacting learning in the classroom, but they impact teachers and lead teachers in a powerful, evidence-based way," Rodgers said.
As for leaders who want to bring HALTs into their school, or want to know how best to use the expertise of their HALTs, Rodgers' advice is "get them, work with them, and use them".
"What has become clear talking to school leaders, systems and sectors, is that a movement has begun. There is incredible enthusiasm and interest in expanding the network and its influence so that we can all improve educational outcomes," she said.
"National teacher certification is an Australia-wide coordinated approach to support teachers to progress their careers. Through the certification of teachers, school leaders can improve student outcomes."
Rodgers cited John Cleary, the principal at Casuarina Street Primary School in the Northern Territory, who gave an introduction to the principals' guide to national teacher certification.
"Clearly said that growing expertise is the most powerful thing we can do for student learning and national teacher certification focuses attention on that," Rodgers said.
"So, to principals in the six states and territories that already have HALTs, I say to them – you have an incredible asset in your hands, and they're keen as mustard to help you create the best possible learning outcomes for your students."
To the principals in the other two states – Rodgers said they should keep encouraging their systems and sectors to take up the challenge and join the 'HALT advantage'.
Related stories: