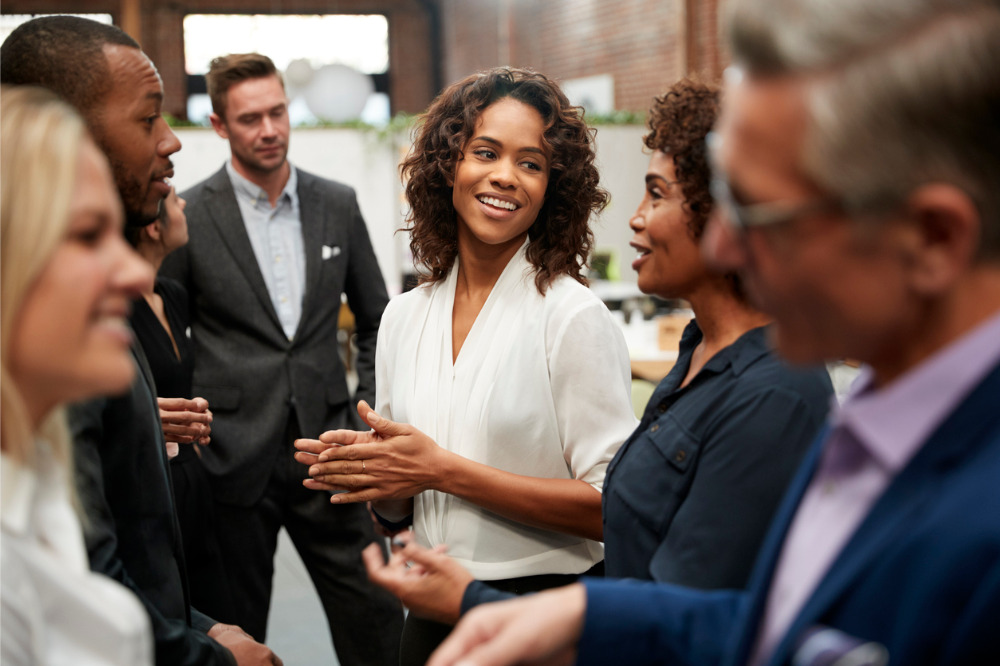 School communities had barely recovered from the catastrophic bushfires and floods that ravaged Australia throughout 2019 and early 2020 when COVID-19 hit the world between the eyes.
The week beginning March 16 saw independent schools, and later public schools, start to shift their teaching and learning platforms online as sweeping restrictions were announced by federal, state and territory governments.
For many schools, this marked a period of utter chaos and confusion, but for some principals, this crisis presented some unique opportunities to leverage technology in powerful new ways, build stronger school communities and rethink old models.
Calm and effective leadership
John Paul College (JPC) principal Karen Spiller said JPC's School wide Pedagogical Framework – which embraces High Impact Teaching Strategies as identified by international research – was key during the onset of the pandemic.
"During the COVID-19 period, these same principles of professional engagement and sharing have operated, with teachers helping each other to manage new technologies and ways of interacting with students in an online environment," Spiller told The Educator.
"Teachers worked together to develop new and innovative ways to keep students engaged in their learning".
Spiller said that in times of challenge and uncertainty, there is a heightened need for calm and optimism to ensure the wellbeing and productivity of staff and students.
"This was the approach I have taken and continue to hold to," she said.
"The key in getting this view into the community and especially to our staff and families, was frequent communication. From daily updates for staff and three times a week to parents, I communicated openly and transparently".
An unwavering focus on gratitude
For Berry Public School principal Bob Willetts, the strength his school community found during the onset of the pandemic was fostered through gratitude – an expression that has become commonplace in classrooms, staffrooms and students' homes.
"There is tonnes of research that shows that while there are great social and relationship benefits, the great kicker is that research also shows there is a range of health benefits for the person giving the gratitude," Willetts told The Educator.
"In terms of physical health, what the research shows is that if you're the person showing the gratitude, you feel less physical pain, get better sleep and experience a reduction in cortisol, which is the stress hormone".
Willetts said research has also found that those who show gratitude exercise more and generally take better care of their physical health.
"In terms of psychological health, the research has found that if you're expressing gratitude, you will be a happier person and will experience significantly less anxiety and depression," he said.
"In the current environment, that is such an important factor and it's been done in clinical trials where it's being used as a mechanism to reduce anxiety and depression in adults and children".
'Building a family that never separates'
At Miranda Public School, principal Glen Carter, has been busy setting up virtual film festivals to help young children build the Four C's through the wonder of filmmaking.
He said this has been especially powerful during the pandemic because it has helped improve students' learning engagement and mental wellbeing at a time when stress and anxiety is skyrocketing.
"It's the way the kids connect with each other as a team. They pull together and they work collaboratively towards a common goal," Carter told The Educator.
"Bryan Brown said that in order to make a movie, you have to create a team, which becomes a family that never separates".
Carter said that when students finish making the film, the bond they develop transcends the classroom.
"They never leave each other. They look after each other and they care for each other. Film also allows kids to tell their own story, giving them a voice in a very powerful way that others tend to connect with quite easily".
'Challenged, supported, engaged and connected'
Early in Term 1 it became increasingly clear to Balcombe Grammar School principal, Ross Patterson that his school was on the verge of tackling an unprecedented challenge, but he didn't panic.
"In terms of our Strategic Plan our goals linked to teaching and learning benefited during this time as our entire staff were challenged to upskill in regard to their digital technology use as we prepared for the possibility of remote learning," he said.
"Pleasingly, our staff undertook a significant amount of professional learning during this time to ensure that they could provide an educational experience that ensured our students were challenged, supported, engaged and connected".
Patterson said he is now challenging staff to consider what they need to hold onto after this period of disruption which links naturally to the school's Strategic Plan's Learning Community pillar.
"Although, some other aspects of our Strategic Plan have either slowed or been put on pause for the time being, I am extremely proud that from a teaching and learning perspective we as a community have grown significantly during this time".
'Enjoying the challenge'
Marsden State High School executive principal Andrew Peach said the way his students and staff handled the monumental changes across the Term have been a great indication of the supportive team the school has.
"Everyone has maintained a really strong focus on providing the best possible opportunities for our kids, and I think we've enjoyed the challenges of this new environment in many ways," Peach told The Educator.
"Our non-teaching staff have done a great job in supporting teachers and families, and our teachers have really worked hard to find new ways to connect and collaborate through our Learning from Home time".
Peach said there has been a massive rise in the number of professional development videos that the school has produced
"We also now have a structure to catalogue and store a range of online videos supporting student and staff learning that has been a direct result of our work during the term".