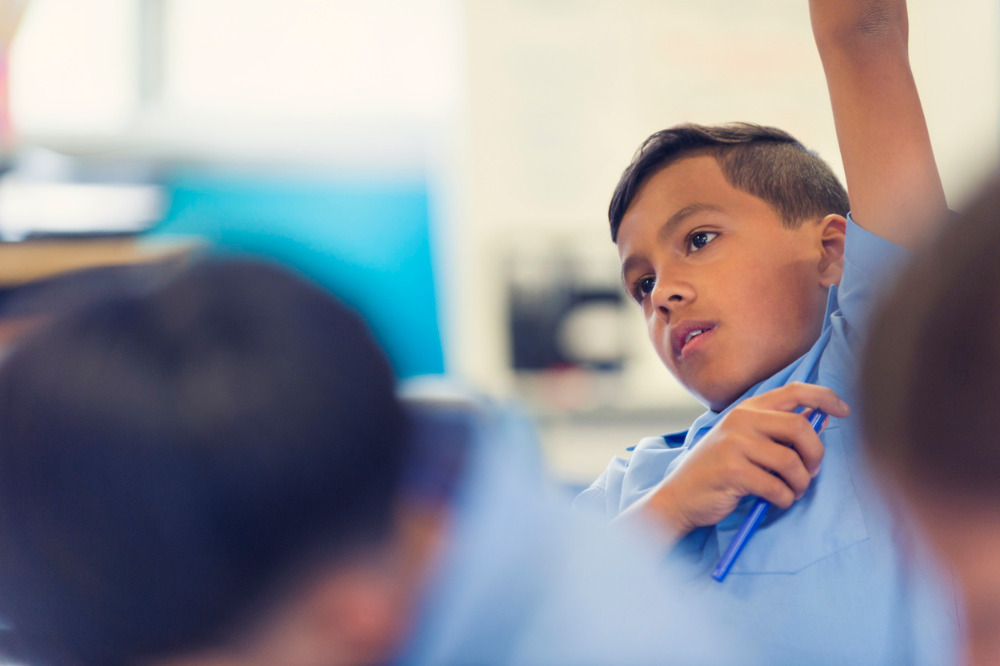 A new report has showcased the Independent special assistance schools that are dedicated to students who need specialised support and programs to re-engage with education.
The Special Assistance Schools Showcase report from Independent Schools Australia (ISA) describes innovative programs and the specialised expertise that predominantly assist secondary school age children who have become disengaged from education.
There are 96 Independent special assistance schools in Australia, each tailoring its programs to the needs of their students and communities in which they operate.
Case studies from each Australian state and territory highlight different approaches by schools and describe the dedication of key staff. These schools can turn around the life of a young person and lead to careers, further education or otherwise productive lives.
ISA Chief Executive Officer, Graham Catt said Independent special assistance schools "give students another shot at education" and provide pathways to help students transition into a successful adulthood.
"With support from specialised and dedicated staff, these young people can find a pathway to complete their education and develop goals post-school," Catt said.
"Independent special assistance schools are sometimes the best option for students who have experienced disadvantage or difficult life circumstances and events. These schools can "turn around the life of a young person and lead to careers and further education."
'Wrap-around care'
One of the case study schools – Galilee School, located in Canberra – provides its students 'wrap-around care', with a teacher to student ratio of 1:5 that provides high-level, individual support. The school also offers seven youth workers, a chaplain, and therapy dog, Halle.
A volunteer from Rainbow Paws animal rescue visits the school twice a week with reading dogs to improve literacy levels and wellbeing for reluctant readers. This program allows students to sit quietly with one of their dogs that patiently listens to students reading.
Some students leave at the end of Year 10 to go into employment and may return to complete years 11 and 12. To keep this option open, students can return up to the age of 25.
"Our vision is to be a place where young people become self-reliant, able to navigate life challenges now and into the future, and for students to not only feel valued by the school community but also recognise their own value as individuals," principal Tim McNevin said.
"Galilee School seeks to inspire their students to realize their full potential by developing and utilizing their unique talents and capabilities."
The does not offer an ATAR pathway, instead focussing on VET and employment pathways. If a student wants to achieve an ATAR, they can enroll in another school at the end of year 10. These transitions are managed by a dedicated Transitions Coordinator who works with each year 10 student to ensure their chosen pathway is as successful as possible.
Galilee School uses trauma-informed practices to develop their own Positive Behaviour Support Framework, which utilises role modelling, skills development, collaboration, student voice, and inclusive practice.
The framework is used to promote positive student connections with other students, staff, family, and community, and to support safety and wellbeing.
The school's 'Restart Plan', developed on the understanding that not every day is a great day, gives students who aren't managing the option to go home, not as a punishment, but as a positive choice with clear steps and agreement.
Restorative practices and principles are also used for both students and staff when harm has been caused and a situation requires remediation.
Galilee School is also markedly deliberate about staff wellbeing, giving staff access to external support when needed. Student programs are often informed by staff passion and interest, such as bike riding, music, gardening, and outdoor education.
Greater hope and opportunity
In conclusion, the Special Assistance Schools Showcase report found that Independent special assistance schools offer greater hope and opportunity for disadvantaged students, including those with disabilities, residential care residents, young parents, and LGBTIQA+ individuals.
With growing enrollments and increased demand for places at Independent special assistance schools to support disengaged youth, the report's authors say there are both benefits and challenges.
"Keeping more students at school to complete their education benefits students' social and emotional health and wellbeing, society in general, and the economy," the report's authors wrote.
"When students are attending school, they have meaning and purpose, regular routines, and are more likely to go on to further study or meaningful employment. High levels of support can reduce risk-taking behaviors such as alcohol abuse and crime."
The report said challenges for Independent special assistance schools moving forward include recruitment of staff with the necessary skills in working with disengaged youth and students with a disability and retention.
"Due to the high level of wrap-around support required and small class or group sizes, ongoing government funding is essential for their continued success."