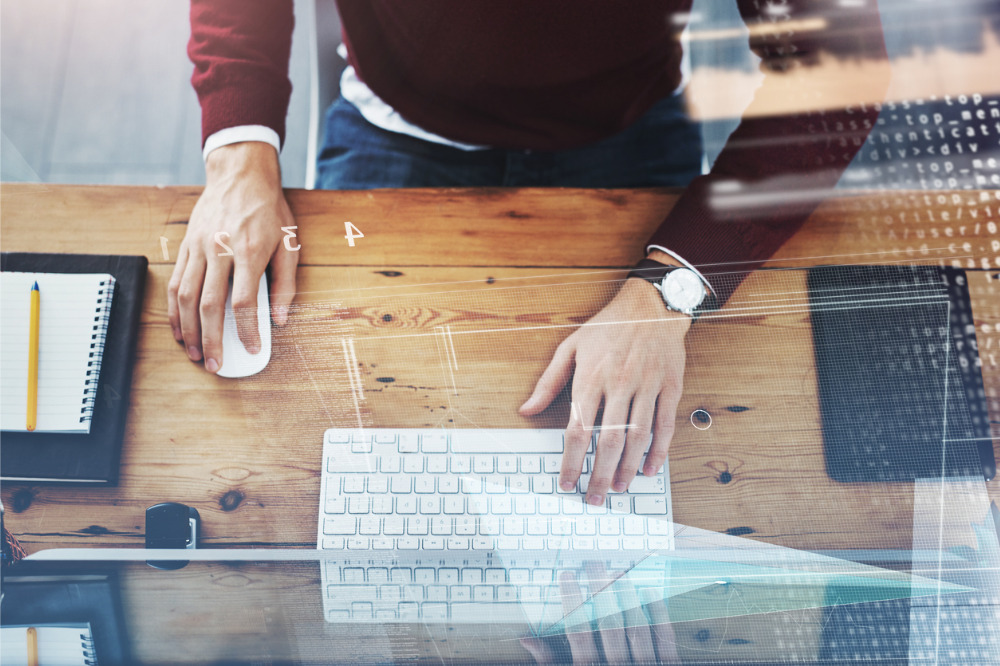 The massive disruption that the global pandemic has wrought upon Australia's schools has left many teachers wishing they could have better prepared for the shift to remote and flexible learning.
Luckily for principal Chris Robertson, his school was delivering its curriculum exclusively online five years before COVID-19 was even a thought.
As Australia's first 'virtual school', Aurora delivers its programs exclusively online, currently sharing students with 143 schools across NSW, allowing students and staff to collaborate over thousands of kilometres through the click of a button.
When the school's classes launched in February 2015, they were not just a first in Australia, but also unique compared with what other countries around the world were doing at the time.
Indeed, Aurora College's ground-breaking initiative has been going from strength to strength over the years, bridging the learning achievement gap between rural and city schools. Recognising this success, the NSW Government announced in March that it would be expanding the online Aurora College program into Stage 3, potentially sharing students with a further 600 schools.
Last week, Aurora College was recognised on the national stage when it received the Best Use of Technology Award at the Australian Education Awards 2020.
Below, The Educator speaks to Aurora College principal, Chris Robertson, about the programs underpinning the school's success in technology education and some exciting new programs that are helping students thrive online and in the real world.
TE: If there's ever been a year to use technology effectively, 2020 has been it! How has College leveraged the power of virtual learning during the pandemic?
As NSW's virtual school, we certainly never imagined at the start of 2020 that we would soon be joined by all other schools in delivering teaching and learning in a virtual environment. With that reality, the Aurora staff was quickly called upon to share our knowledge, skills, expertise and experience with our colleagues across the state. I am very proud to say that our school played an important role in supporting continuity of learning in many NSW public schools throughout the 'lockdown'.
In our sixth year of operation, Aurora's well-established best practice in online learning and teaching allowed us to maintain a largely 'business as usual' approach during the worst of the pandemic. Throughout, Aurora continued to deliver high-quality live lessons for all students, as well as wellbeing and learning support services. Perhaps the biggest change brought about by COVID-19 was the cancellation of our Term 4 Residential School. Students and staff were still able to enjoy some of the fun of 'res'; however, with the replacement online program featuring: an array of magnificent speakers presenting masterclasses; a virtual disco; an online trivia competition; and lots of time to catch-up with friends in our 3D virtual playground.
TE: Reports have identified a great disparity between genders when it comes to participation in technology education. How has the College been addressing this in 2020?
The Aurora College curriculum has a strong focus on preparing students for STEM-based careers. This preparation begins in Stage 3 with our pilot Opportunity Class program, which is rich in authentic tasks that engage students in computer programming and robotics. Importantly, by designing and enabling collaborative learning experiences for our students, we are also developing the 'soft skills' which are increasingly in demand in globally-connected workplaces.
Our Masterclass and e-Mentoring programs give students the opportunity to learn directly from people who are leaders in their chosen field. The programs aim to highlight the links between what students learn in the classroom and what is applied in the workplace. Our many partners in these programs who come from businesses, and from scientific, cultural and tertiary education institutions, provide our students with invaluable insights into their working-lives. Recognising the importance of female role models, many of our STEM partners are females working in professions in traditionally male-dominated industries.
TE: Studies have also shone light on the need to upskill teachers in Digital Technologies. Can you tell us about the professional development opportunities the College provides its teaching staff in this context?
Very few educators in Australia have direct experience in teaching in a virtual environment. Consequently, when recruiting staff at Aurora College, we look for teachers who can show evidence of successfully integrating information and communication technologies in their 'terrestrial' classrooms, and who also display a clear commitment to their own professional development.
New recruits at Aurora undertake a rigorous initial induction period which equips them with the skills to be effective users of our various applications. Of greater importance, is the ongoing support and professional development that transforms our teachers from effective users of these tools into pedagogical innovators with them. Arguably, the most important lesson our teachers learn is that best practice teaching and learning looks the same in a terrestrial classroom as it does a virtual classroom. It is never about the passive delivery of content!
TE: Are there any new and exciting programs rolled out at Aurora College in 2021? If so, what are they?
There are always new and exciting programs being rolled out at Aurora! Following a successful two-year trial, the NSW Department of Education has approved the conversion of the Aurora Opportunity Class Pilot into an ongoing provision.
In 2021, our first intake of Year 5 students through the state-wide Opportunity Class Process will study Mathematics, Science and Technology with Aurora. The curriculum will have a STEM focus, delivered through an inquiry-based learning approach. This means that from 2021, students can take advantage of the virtual opportunity class in upper primary, progress to the virtual selective stream from Year 7 to Year 10, and then be supported through academically demanding HSC courses through their final years.
As we have done since we commenced operations in 2015, Aurora will continue to support NSW public school students and staff through state-wide initiatives which include: the HSC Study Days Program; the e-Safety Program; the Rural Youth Ambassadors Program; and through the provision of registered professional learning.