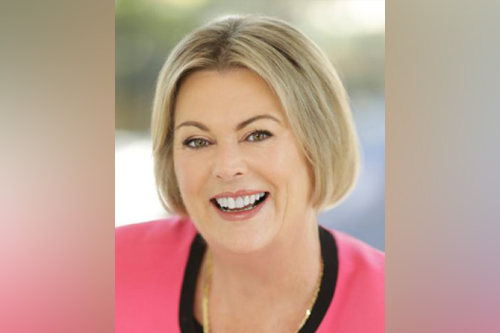 In June, The Educator revealed the finalists for the Australian Education Awards 2020, highlighting dozens of individuals and more than 100 schools that are driving excellence in teaching and learning in all sectors and jurisdictions across the nation.
The Awards, which celebrate the outstanding achievements of the country's top performing schools, principals, department heads and teachers, are being presented in 23 categories, including Australian School of the Year, Australian Principal of the Year, Best Professional Learning Program and Best Student Wellbeing Program.
John Paul College (JPC), located in Queensland, was named a finalist across four categories – Best Co-Curriculum Program; Best Professional Learning Program; Primary School Principal of the Year - Non-government and School Principal of the Year - Non-government.
In just two years, Spiller has been able to transform JPC into one of Australia's most improved schools. The College's 2018 NAPLAN results saw it top the entire Logan region for Year 7 reading, writing and numeracy. There were also significant improvements seen across JPC's other year levels.
Below, The Educator speaks to Spiller about how the school has managed to go from strength to strength at a time of extraordinary disruption.
TE: Congratulations on John Paul College being nominated as a finalist across four Australian Education Awards 2020 categories. Can describe what kind of year 2020 has been for the College?
KS: At JPC, the year started on a very positive note. We were all delighted with the excellent academic achievement of the graduating year twelve students from 2019; whose results were the best since the OP system was introduced in 1992. This followed outstanding achievement and improvement in our 2019 NAPLAN results ad staff and the College community could really see the results of our academic strengthening program undertaken over the last two years. The 2020 Parent survey, conducted early in the year, also brought a significant and positive turn around in parent perceptions across a range of factors including Quality of Teaching, Academic standards and the Reputation of the College. COVID-19 has been a major disruptor however as a College we are proud of how we delivered a very positive and interactive online experience for our students.
TE: One of the categories the College has been named as a finalist in is 'Best Professional Learning Program'. How has the College maintained good professional learning during the complexities of COVID-19, and can you tell us about some of the factors that underpin the College's success in PL?
KS: Professional Learning at JPC is always research based and data driven. Our School wide Pedagogical Framework was developed by our teachers in 2019 and hence they have ownership of it. The Framework embraces High Impact Teaching Strategies as identified by international research. Professional sharing is an important key to our work, as teachers visit each others' classrooms and observe good practice. During the COVID-19 period, these same principals of professional engagement and sharing have operated, with teachers helping each other to manage new technologies and ways of interacting with students in an online environment. Teachers worked together to develop new and innovative ways to keep students engaged in their learning.
TE: You have been nominated as a finalist in the 'School Principal of the Year – Non-Government' category. Can you tell us about the leadership approach you have taken during this challenging time and what you believe to be the most important leadership qualities of a school principal in 2020?
KS: I read an article about leadership in uncertain times and the key message was of the need for Deliberately Calm and Bounded Optimism. I really liked the way these four words were paired and the meaning behind each descriptor. In times of challenge and uncertainty, there is most definitely a heightened need for both; a sense of calm and a sense of optimism. This was the approach I have taken and continue to hold to. The key in getting this view into the community and especially to our staff and families, was frequent communication. From daily updates for staff and three times a week to parents, I communicated openly and transparently. Using headers like, "What we know, What We don't know and What we are thinking about", helped people to understand that I didn't have all the answers but was aware that there could be something we would need to deal with. Feedback about the manner and frequency of communication has been very positive.
The Australian Education Awards will be held Thursday 29th October 2020 at Doltone House, Sydney. For more information, click here.