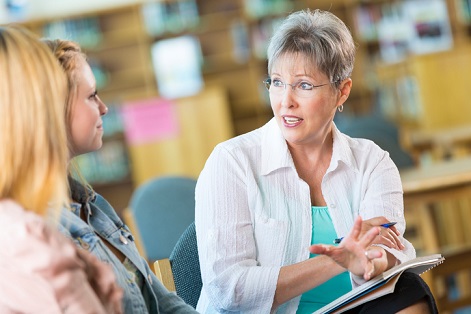 In February, 37 senior teachers from 12 independent schools across Queensland took their first steps towards national certification as either a Highly Accomplished or Lead Teacher (HALT).
HALT is the highest level of the Australian Professional Standards for Teachers and is gaining increased prominence as more teachers attain the national certification.
The CEO of the Australian Institute of Teaching and School Leadership (AITSL), Lisa Rodgers said the number of nationally certified teachers continues to grow with more than 450 now formally recognised for their leadership and expertise.
"The impact these teachers are having on the lives of students, and their leadership in terms of the teaching profession, is tremendous," Rodgers told The Educator.
The Institute's chair, renowned education expert, Professor John Hattie, agrees.
"There are many benefits that principals can expect out of their highly accomplished and lead teachers to help them in their roles," Hattie told The Educator.
"In most schools, there are teachers who could apply and I'm sure would become a highly accomplishing teacher within the system."
Hattie hopes that principals will see "the incredible value" of these teachers' expertise in the school, and then use them as part of "the coalition of success" in enhancing the practices of their other teachers.
"We're not going to solve this one teacher at a time. We need a collective solution and having these highly accomplishing lead teachers working alongside principals is what's aimed to make a big difference to the quality of schooling," he said.
The "collective solution" of many schools in 2018 involves principals offering career progression for their teachers to improve the quality of teaching and learning taking place in classrooms.
Danny Pinchas, AITSL's general manager of teaching and school leadership, said these could be teachers who are looking to sharpen their existing professional skill sets or move into higher positions within the school.
"What we have seen is that school leaders in particular are drawing on these highly accomplished lead teachers to lead the development of the school and increasingly use their expertise across classrooms," Pinchas told The Educator.
"In this way, highly accomplished and lead teachers are able to use their expertise not just for their 25 kids but across their colleagues and whole school."
AITSL recently developed improved feedback resources for school leaders in partnership with Evidence for Learning, an organisation which enables and supports evidence-informed education practice in Australian schools across all sectors.
"This involved surfacing the research, illustrating what that looks like in practice and going to schools recommended by states and territories to film effective practice and support implementation," Pinchas said.
"We really focus on the action side. It's one thing to know, and see, what works, but it's another thing entirely to have the support to create change at the school level – and this is an area in which AITSL has been effective and will continue to focus on strongly."

Related stories:
Teachers embark on journey to national certification
Leading the transformation of Australia's school system
Exclusive: Preparing leaders to lead