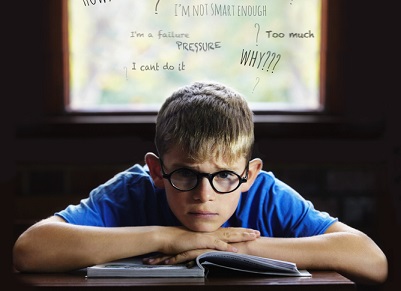 As the expectations on Australian students increase, this can often go hand-in-hand with frustration, anger, anxiety, disappointment and other negative emotions.
However, running parallel to this reality is the emergence of Social and Emotional Learning (SEL), which teaches children how to manage these emotions and thrive in social environments.
Research demonstrates that SEL programs can lead to improved academic outcomes and reduced rates of bullying, disengagement, depression and anxiety.
Many schools around Australia are already using a range of strategies in order to implement whole-school approaches to SEL, however there have been calls to make the classes mandatory.
Last night, the
Australian College of Educators
(ACE) highlighted this learning area as part of its annual Sylvia Walton Oration, which is delivered by a prominent contributor to education.
This year's oration was presented by Professor Helen Cahill, director of the Youth Research Centre at the University of Melbourne's Graduate School of Education.
Helen Jentz, ACE CEO, said Cahill's oration was "undoubtedly one of the highlights on the night".
"Helen's presentation revealed how evidence-informed approaches to social and emotional learning are improving collaborative learning, relationship-building and metacognitive engagement in the classroom," Jentz told
The Educator
.
"The presentation also emphasised the importance of social and emotional learning, with research revealing programs can lead to improved academic outcomes and reduced rates of bullying, disengagement, depression and anxiety."
Dr Sylvia Walton AO, FACE was Chancellor of La Trobe University, Principal of Tintern Grammar and Deputy Head of Campus at Caulfield Grammar School Wheelers Hill.
Jentz said the ACE Excellence in Education Awards are essential because they recognise teachers and educational institutions who have made "exceptional contributions" to the sector.
"The Awards are an opportunity to recognise educators who have demonstrated excellence in all areas of teaching and learning, including student wellbeing, leadership, innovation and indigenous education," she said.
'Pioneering educator' wins highest teaching accolade
Ahead of the Awards, a pioneering Melbourne educator was awarded the Sir James Darling Medal, which recognises an eminent Victorian educator who has made an outstanding and sustained contribution to the state's education sector.
Heather Schnagl (AM), principal at Ivanhoe Girls' Grammar School, has spent the past 40 years driving educational outcomes and helping young people learn.
"I'm in shock because I don't think I've done anything exceptional. My career has been a blend of good fortune and hard work. I've put my hand up and taken on challenges which takes courage," Dr Schnagl said.
Dr Schnagl explained how the education profession has changed in the past four decades.
"The way we teach has evolved and the quality and professionalism of educators has improved. Unfortunately respect for teachers and the profession has fallen," she said.
"It's disappointing some members of the community don't value teachers and constantly look for someone else to blame. I believe everyone should take responsibility, including teachers, students and parents."
Jentz said Dr Schnagl is an inspiration to other educators.
"Heather has shaped and influenced the lives of thousands of Victorian students for the better," Jentz said
"Her passion for education is infectious. It's not just the students who benefit, rather her colleagues and the entire school community."
Related Stories:
How should principals address mental well-being in 2018?
Should social and emotional learning in schools be compulsory?