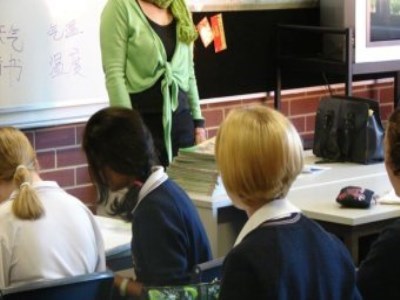 One non-profit organisation is making strides in reversing a crucial problem in Australian education: retaining new teachers.
In a new report,
Our Promise: Tackling Educational Disadvantage
, Teach for Australia (TFA) said that after three to seven years over 60% of those who started are still in teaching jobs.
The report added that this compares with about one-quarter of students who start education degrees who remain in teaching five years after graduation.
Teach For Australia (TFA) aims to help break the cycle of educational disadvantage through the two critical levers that research shows have a marked impact on student outcomes: teacher quality and leadership.
The
declining retention rate
of new teachers has prompted the organisation to provide better support for early-career teachers – something TFA CEO, Melodie Potts Rosevear, told
The Educator
is sorely lacking.
"Graduate teachers are abandoning the profession because they feel unprepared for the realities of teaching," she said, adding that new teachers need to be supported through effective inductions, in-school mentoring and specialist coaching.
"They also need access to high-quality professional development that supports them to work with other teachers, develop their instruction to meet their students' needs, evaluate their impact on student learning and enhance their leadership capabilities."
The expert Teacher Education Ministerial Advisory Group – established by the Federal Government in 2014 to provide advice on how to improve initial teacher education – highlighted that support currently provided to teaching students was highly variable with inadequate mentoring and classroom observation practices.
This is a void that TFA is working to fill as it recruits and trains some of Australia's most talented graduates, young professionals and career-changers to teach in schools serving low socioeconomic communities and deliver improvements in student and school outcomes.
"Career satisfaction is another factor – according to the ACER's annual teacher survey, only 40% of Australian teachers believe that teaching is valued by society," Potts Rosevear said.
Currently, more teachers are being retained through Teach For Australia than in the traditional system. Potts Rosevear attributes this to TFA "providing multiple forms of professional support from a range of sources can improve early-career teacher quality and retention".
"Throughout the two year Leadership Development Program, Teach For Australia Associates are guided by a support network of experienced teachers, teaching professionals and leadership coaches with whom they develop close working relationships," she explained.
"Their teaching and leadership skills are strengthened by frequent classroom observation and feedback, and completing a Master of Teaching while working helps link theory and practice."
Potts Rosevear added that the associates TFA recruits through a rigorous selection process are committed to addressing educational disadvantage, and join a cohort of peers sharing best practice, offering emotional support to reinforce their commitment to improving outcomes for their students and schools.
"Research has shown that having positive motivations for choosing to teach has a positive impact on student outcomes as well as the teacher's resilience and retention in the profession," she said.