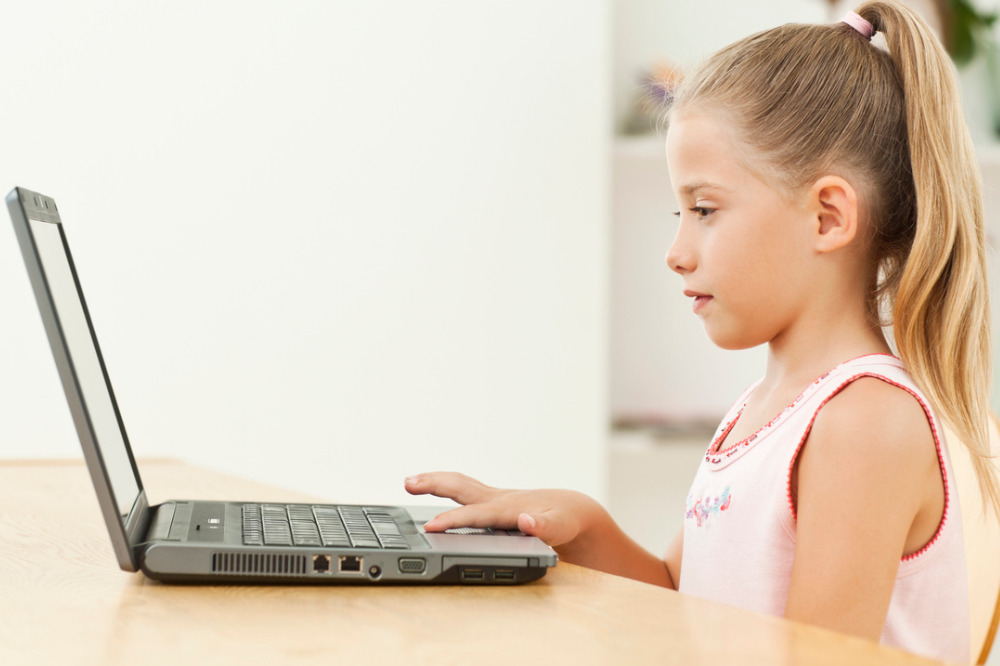 Excessive screen time is causing kids to miss school, lash out violently and even self-harm, new research shows.
The study of 1,000 Australian teens by Macquarie University found that 2.8% were affected by Internet Gaming Disorder (IGD), which has been included in the Diagnostic and Statistical Manual of Mental Disorders (DSM) since 2013.
Developmental Psychologist, Associate Professor Wayne Warburton, says to meet the criteria for Internet Gaming Disorder (IGD), video-game use must be having serious impacts across multiple areas of a young person's life, such as schoolwork, relationships and mental health.
"A serious impact on a single area may indicate hazardous gaming (HG) behaviour, which may also require intervention," Assoc/Prof Warburton said.
The recommended amount of recreational screen time varies for different age groups. For under-twos, for example, national guidelines recommend no screens.
Assoc/Prof Warburton said there's no evidence such young children benefit even from educational media, and that parents should rethink handing their phones to babies and toddlers.
"For those aged two to five, the recommendation is up to 45 minutes of educational media a day, like Playschool or Sesame Street, but it's important that there's an adult present to guide that viewing," he said.
"Think of a healthy media diet as being like a healthy food diet – it's about moderation and good choices."
For school-age kids, guidelines have been replaced by a recommendation to develop a family media plan, where parents and their kids decide on limits together.
"It's probably going to be more than the old recommendations of one hour a day during primary school and two in high school, but if you're getting above three to four hours, then you're running out of room for them to have a balanced life," Assoc/Prof Warburton said.
"Think of a healthy media diet as being like a healthy food diet – it's about moderation and good choices."
Internet Gaming Disorder warning signs
Spending an increasing amount of time in their bedrooms
Falling school grades
missing important activities
Abandoning pastimes they used to enjoy
Lying about how much time they are spending on gaming
A shrinking circle of friends.
The study found that kids suffering with IGD also might be being tired and irritable, and find it hard not to game, "possibly even becoming aggressive or violent if anyone tries to separate them from the screen."
While IGD and HG describe excessive use of video games, Warburton says psychologists see similar effects associated with addiction to the internet, social media, phones, and even pornography.
Who's most at risk?
In 2015, US children aged 13-18 were already spending an average of six hours and 40 minutes a day on recreational screen use.
That rose to seven hours and 22 minutes in 2019, but the pandemic created a perfect storm and in 2021, it had leapt to eight hours and 39 minutes a day - and Warburton says there's every reason to believe the figures have seen a similar rise in Australia.
Previously, adolescents were considered the most at-risk group for IGD, but there are now indications primary students are also under threat.
Asssoc/Prof Warburton and Macquarie colleagues, Professor Maria Kangas and Brad Marshall, have published a series of case studies of children aged 11 to 13 who were addicted to games including Minecraft, Roblox, Fortnite, Call of Duty, or Counter Strike: Global Offensive, or to smart phones, social media, YouTube or streaming TV.
"Anyone can develop a screen addiction, but my research shows kids are more at risk if they have issues with impulse control and if their basic needs, like self-esteem, being included, feeling good at things and being in control, are being met better online than offline," Assoc/Prof Warburton says.
The problem with screens
An excess of screen time cuts into sleep and pushes everything out of balance, Assoc/Prof Warburton says.
"Online interaction doesn't provide the same level of complex mental stimulation and physical contact as seeing friends in real life," he said.
"A lot of what we do in games and social media is repetitive, and doesn't use a lot of brainpower. However, the brain is the ultimate use-it-or-lose-it organ. It changes second by second, and when we're working it hard, the brain develops new connections to keep up. If it's not being challenged, it may be losing connections."
Assoc/Prof Warburton said just like unused muscles, the brain can atrophy – and this is visible in brain scans of heavy screen users.
"That would be a concern for people of any age, but it is particularly worrying for brains that are still developing."
Digital discipline is key
Dr Lauren Gardner from the University of Sydney's Matilda Centre for Research in Mental Health and Substance Use says her research shows many young people don't know screen time guidelines, suggesting more needs to be done to raise awareness.
"However, awareness isn't always enough, and there is a need for effective behaviour change interventions," Dr Gardner told The Educator.
"Screen use is just one of a several key interrelated health behaviours that can impact a young person's mental health, and targeting other behaviours, like physical activity and sleep, naturally has flow-on effects."
Dr Gardner said parents play an important role in terms of modelling healthy habits, like putting their phones away and getting some exercise, as well as rule setting, such as no device use an hour before bed to ensure good sleep hygiene.
"Educators can utilise evidence-based behaviour change interventions, like Health4Life and OurFutures, to empower students to improve their physical and mental health."
New trial program offers hope
Assoc/Prof Warburton and Dr Kerstin Paschke, from the University of Hamburg Medical Centre in Germany, are testing a new treatment program for problematic gaming.
"We've had excellent results from the Hamburg trial," Assoc/Prof Warburton said.
Brain scans before and after treatment look promising. It seems likely we can actually reverse some problems caused by gaming disorders.
A trial will begin on the NSW Central Coast in mid-October, and families with eligible high-school-aged children are being invited to take part. While the program is free, participants need to be able to travel to Wyong, and to commit to 13-16 sessions.