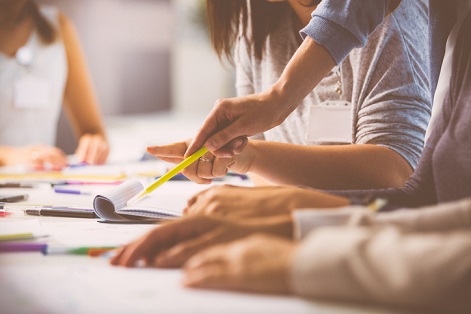 In February, the impact of Highly Accomplished and Lead Teachers (HALTs) was examined for the first time as part of a collaborative research project between Independent Schools Queensland (ISQ) and the Queensland University of Technology (QUT).
The report's key findings, 'Recognising the Impact of Highly Accomplished and Lead Teachers in Queensland Independent Schools', found their impact extended beyond their own classrooms to their colleagues and wider school community.
Indeed, the movement has been shaking up the educational landscape across Australia.
The number of nationally certified HALTs had more than doubled from about 250 to almost 500 in the past three years, as momentum builds across the country.
One of the key factors in the movement's success is that the one thing more powerful than exercising effective leadership is instilling it in aspiring leaders.
On 24-25 May, some of Australia's most effective teachers gathered in Darwin for the 2019 HALT Summit, which included renowned education thought leaders such as Dr Lyn Sharratt, Dan Haesler, Laureate Professor John Hattie and Renez Lammon.
The free annual event provides an opportunity for HALTs to work with leading thinkers from Australia and internationally, develop skills that equip them to lead and inspire colleagues, and collaborate with other Highly Accomplished and Lead teachers.
Carly Sopronick, head of learning at the Atherton Centre for Learning and Wellbeing, was one of the HALTs at the Summit. Sopronick is an AITSL Certified Lead Teacher, a Literacy for Learning Tutor, an Anita Archer Trainer and a 2018 Showcase Teacher of the Year.
She said the National HALT Summit provided an opportunity to engage in collegial conversations with her peers and provide both affirmation of best practice, but more importantly challenge her thinking as a teacher-leader.
"I come from a small country town in Queensland and was in Cohort 1 of the whole notion of being a HAT and LT is still new and a little overwhelming," Sopronick told The Educator.
"We need to promote the professionalism of teachers in our communities, regions, states and across Australia."
Sopronick also highlighted the need for leaders to use their collective voices to raise the profile of teachers and learning.
"I left the conference invigorated and bursting with ideas for my classroom, school and region," she said.
"The summit inspires, invigorates and challenges us all to continue to grow as learners and as leaders of learning."