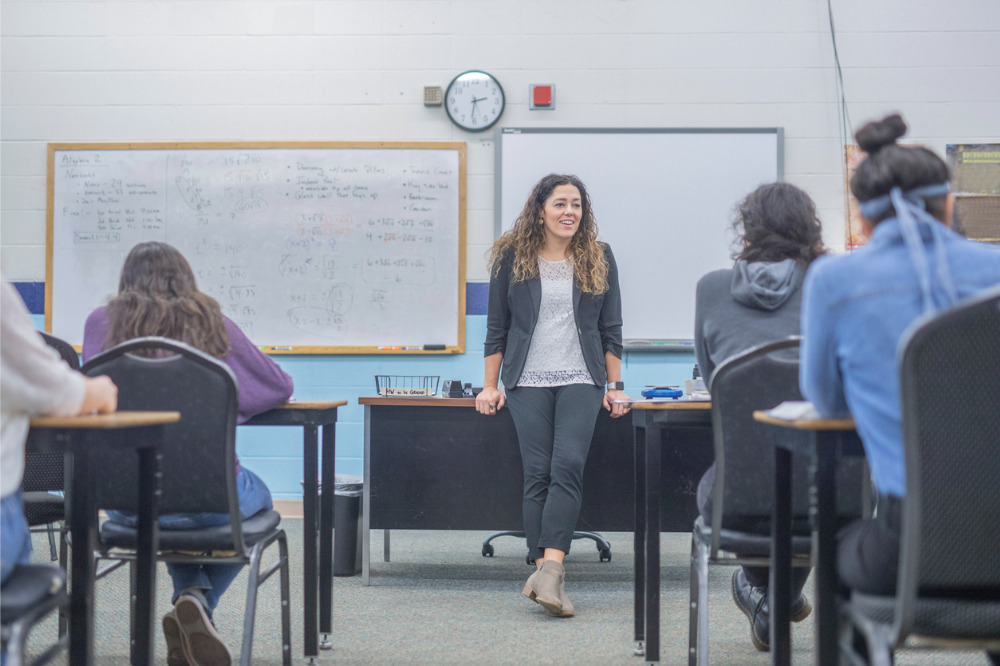 With schools in rural and remote areas of NSW struggling to find key staff to fill crucial roles, there are fears that students living in these far-flung communities will fall further behind in their learning.
However, while work is being done to address this issue, some experts point out that attracting principals from metropolitan areas to rural and remote regions is also becoming increasingly important to implement change and refresh and diversify isolated communities.
This week, the NSW Government answered the call, announcing a program that will halve the time required for the state's top teachers to become principals.
The Fast Stream program, dubbed "a competitive and selective employment pathway in Australia", is a component of the School Success Model and will start in Term 1, 2022.
After completing a rigorous selection process, 30 excelling teachers and 20 teaching graduates get to participate in the program for up to 10 years before being offered the opportunity of a principal position.
NSW Premier, Gladys Berejiklian, said the rigorous program would require participants to learn from leading teachers at selected schools, participate in a regional placement and excel in a leadership position.
"The Fast Stream program will raise education standards across the State by training our best teachers in our best schools and then requiring them to continue teaching in areas of higher need," Berejiklian said.
"The program will be a competitive and selective employment pathway in Australia. Participating teachers will have to achieve a number of milestones and demonstrate their leadership ability to be successful".
Berejiklian said setting a clear pathway to success for people who might otherwise choose a different career "sends a strong message that excellent teaching is essential, valued and rewarded in NSW".
NSW Education Minister, Sarah Mitchell, called the program "unapologetically selective, competitive and incredibly rewarding in the long term".
"To enter the Fast Stream you have to be the best, and you must remain the best. We want the future leaders – the ones that will transform the education system of tomorrow through academic excellence, outstanding ability in front of a class, and ambition," Minister Mitchell said.
"Ensuring our best graduates and teachers spend time in regional NSW will help lift our regional schools. In line with our Rural and Remote Education Strategy, this policy is focused on securing a safer and stronger regional NSW through improved student outcomes in the regions".
Principals urge caution
NSW Secondary Principals' Council (NSWSPC) president, Craig Petersen, said that whilst the Council welcomes commitments to provide effective pathways into school leadership positions, it urges caution in relation to the government's strategy.
Petersen points out that the Department of Education has "a highly-effective and well-respected" School Leadership Institute which is building a broad leadership strategy well-founded on research.
"Any new approaches should be similarly founded on clear evidence of success in educational settings and should be part of a consistent strategy," Petersen told The Educator.
"We are proud of the expertise of our school leaders and expect that leadership initiatives will maintain and build on the standards that we already expect in our school leaders. There are no shortage of experienced, capable teachers in our schools".
The NSWSPC recommends that the education system would be better positioned if it found ways of making leadership positions more attractive for these experienced teachers.
"Fast-tracking a small number may not be the best approach. We are concerned that fast-tracking select aspirants may result in highly capable teachers with great potential being promoted before they have had the chance to learn the complexity of school leadership," he said.
"Leading pedagogy is difficult enough, but principals must also be curriculum, timetable, student wellbeing and finance experts. It is not clear how we can fast track the experience that is essential to effective leadership".