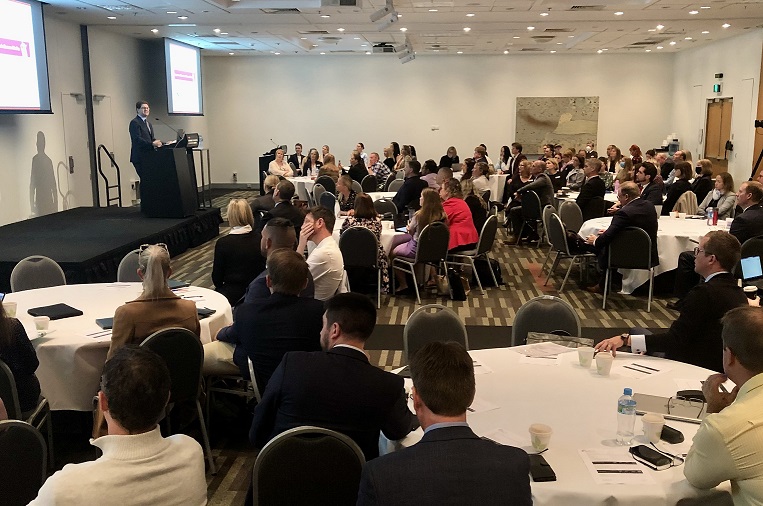 Trailblazing Queensland independent schools that are reinventing classroom learning recently shared their approaches and projects at a major education summit in Brisbane.
First launched in 2019, the Independent Schools Queensland (ISQ) Big Ideas Summit sees Queensland independent schools pull back the curtain to share their experiences and education projects to drive positive educational outcomes for Queensland school students.
On Monday, a lineup of 22 independent schools shared best practice examples of how they are using a growing body of evidence on education impact to develop pioneering and inspiring learning spaces and programs to enhance student learning in their local communities.
As part of the Summit, participants streamed into three groups to examine: innovative learning spaces and digital innovation; leadership and professional learning; and innovative curriculum and teaching and learning.
"Innovation matters because we are all striving to achieve the best educational outcomes for our students. Making small changes everyday is vital in ensuring our students meet their potential," Craig Askin, head of learning and innovation at Ormiston College, told The Educator.
"One of the key takeaways is that we can always start with a small idea and take iterative steps which can lead to those big changes we are making. Design thinking can be used in many contexts and can be applied in any school scenario where we are looking to have change."
Bianca Nuss, principal of The Village School on the Gold Coast, said the event showcased pockets of educational excellence that exist across the state, and that educational excellence can come in many different forms.
"Something that has flawed me today is the complete validation that our school is something special. Schools out there are doing something special too, but in such a different way. Whilst we are all teaching the Australian curriculum, the way that we are delivering it and the way that we are getting creative with it is awe inspiring," Nuss told The Educator.
"Events like the Big Ideas Summit are important because it takes you out of your box, out of your comfort zone. It inspires you; it shapes your brain and gets you thinking differently. Not only do I take the knowledge back, but its validating."
Leigh Smith, head of Future Schools and Partnerships at Australian Industry Trade College, said the event taught him the many silver linings that disruption can have for schools – namely forcing them out of their comfort zone to try new things.
"I have learnt many things from today, obviously lots of people have been speaking about their ideas, but more importantly for me, it is the process of disruption, innovation and entrepreneurship – how we almost force ourselves to have those difficult considerations to be able to do something differently to disrupt education," Smith told The Educator.
"The danger within education and within schooling is that we can be very intrinsically focussed. If we want to do something different, we have got to get out and speak to others, find out what they are doing and incorporate some of that in our practices."