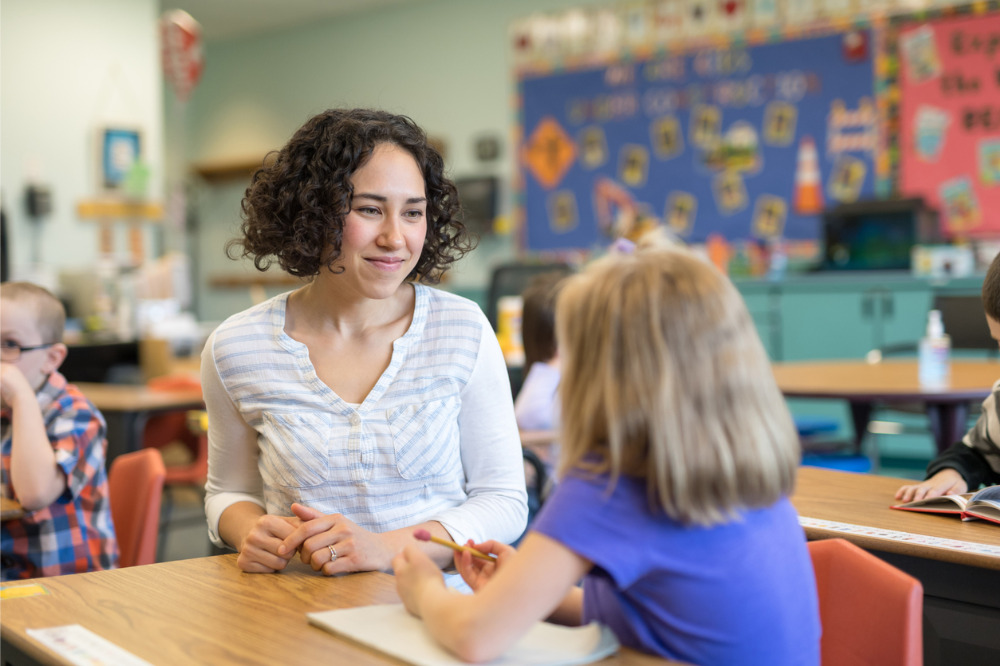 More than 4,100 tutors will be deployed across Victorian schools in 2021, supporting more than 200,000 students across the state, Premier Daniel Andrews has announced.
The $250m package is the largest boost to individual learning support in the state's history, and aims to ensure that any student who may have fallen behind or become disengaged gets quality academic support.
In June, the Grattan Institute called on governments to send a battalion of 100,000 tutors into schools between now and Christmas to conduct intensive small-group sessions on reading and maths.
According to the Institute's research, many disadvantaged students – those from the poorest 25% of families and rural areas – will have fallen further behind their classmates during the COVID-19 school closures.
"2020 is a year like no other, teachers and families have done an incredible job – but some kids will need a bit of a hand as we go back to face to face learning, and towards COVID Normal," Premier Andrews said.
"We're making sure every child is given the support they need to succeed at school".
Victorian Education Minister James Merlino the investment recognises that while some students thrived during remote learning, some struggled and still require ongoing support in their learning.
"This is about ensuring that no student is left behind," he said.
"As our economy reopens, this package provides work for thousands of educators getting them back in the classroom and using their skills to help every student succeed."
To assist the initiative, the Victorian Government is calling upon pre-service teachers, teachers on leave, retired teachers and casual relief teachers to sign up to be tutors to get back in the classroom.
Working in small groups, the tutors will be available for every single Victorian government school, providing extra support for any student who needs it, regardless of their circumstances or background.
Teach For Australia (TFA), an organisation that works exclusively with schools serving low socio-economic communities, welcomed the government's announcement, calling it a "much needed investment".
"We know that students who were already experiencing disadvantage in their education are the ones most affected by learning loss this year and it is absolutely vital that concentrated effort is made to get those children back on track," TFA CEO, Melodie Potts Rosevear, said.
"We know our teachers and partner schools worked around the clock, quite literally, to support their students but the stark reality is they were responding to problems and issues that were far less significant – even negligible – for schools in more advantaged communities".
The Australian Education Union's (AEU) Victorian branch president, Meredith Peace, said the support will help students re-build after the most disrupted school year in a generation.
"This is great news for our public education system. Not only will it help children and young people who need extra assistance, but it will help take some of the pressure off our teachers, support staff and principals who have also had a challenging year," Peace said.
"Not every student will require extra support, some have actually thrived in remote learning, but there will be students, particularly those who may have already been at a disadvantage, that will need additional support so it's important that we have this extra assistance".