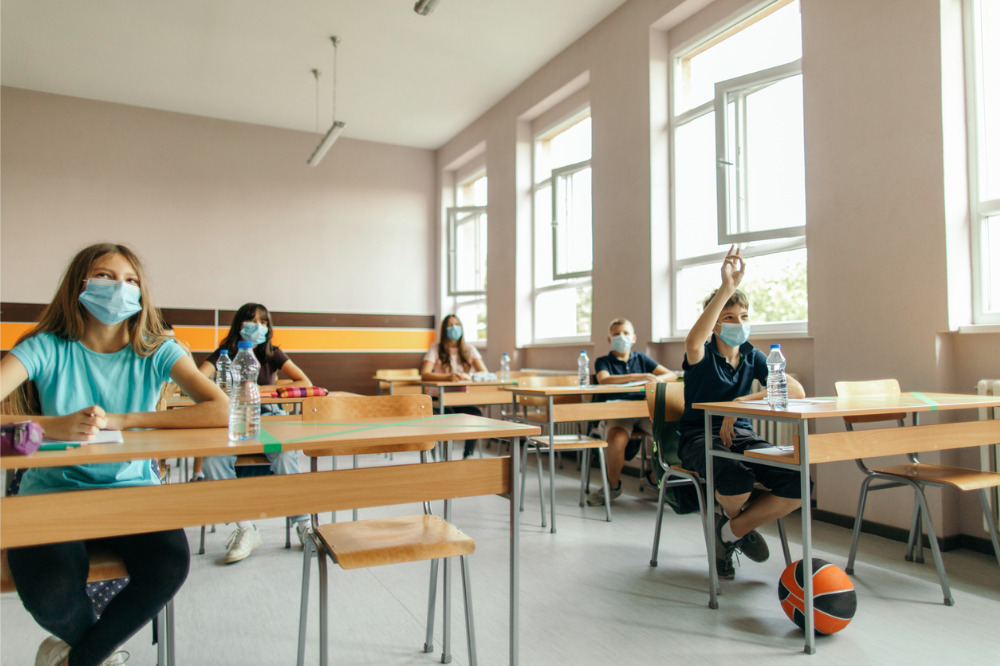 The NSW Government has released updated COVID-Safe guidelines for schools to help manage the start of Term 1.
As the gradual easing of COVID-19 restrictions continues, schools are looking at ways to restore a semblance of normalcy for both staff and students.
It has been eight months since NSW Premier, Gladys Berejiklian, announced that face-to-face teaching would resume in the state's classrooms following nearly three months of at-home learning.
On Monday, the NSW Government announced the further easing of restrictions, with Education Minister, Sarah Mitchell, saying parents and carers of children in Kindergarten, and Years 1, 2 and 7 will now be able to enter school grounds on the first day to drop off their children in a COVID-safe way.
"The first day of school is an incredibly important day, especially for those children starting Kindergarten," Minister Mitchell said.
"I am so thrilled that despite the challenges of the pandemic, parents and carers will be able to take part in this milestone event in their child's life in a COVID-safe way".
Minister Mitchell urged parents and carers to follow COVID-safe practices such as physical distancing, hygiene practices and not mingling with others when on or outside school grounds.
"The NSW Government has worked hard to get the balance right for day one of school to ensure we provide a sense of normalcy whilst keeping people safe," she said.
While parents, staff and students will not be required to wear face masks at school, masks must be worn by those aged 12 years and over on any public transport in line with Public Health Orders.
Similarly, students aged 12 and over must comply with the Public Health Orders around masks at all other relevant locations within the community, and also during external school activities.
Parents are asked to avoid coming on to school grounds unless the visit complies with the current school guidelines, such as volunteering at the school canteen or visiting the uniform shop.
Schools can still plan for sporting carnivals, excursions and overnight camps, and special events such as concerts, with a COVID Safety Plan in place.
As Term 1 approaches, many are looking to the learnings from 2020 to chart a path forward that ensures their students and staff are not only ready for school year, but prepared to navigate the kinds of disruptions that brought the education sector to a standstill during the early half of last year.
Bringing the lessons from 2020 into 2021
Elspeth McInnes, Associate Professor of Sociology in Education at the University of South Australia, said that while it's encouraging to see face-to-face learning resume, home-based learning online needs to remain one of several options post-pandemic and should be included in pre-service teacher education and in professional development learning.
"Positive experiences of children's home learning occurred when children were motivated and engaged by learning online, when children experienced relief from anxiety about school or bullying at school, when they could focus on tasks," Associate Professor McInnes told The Educator.
Associate Professor McInnes said that while children need to attend school for both academic and social learning, online access can provide another option for engagement when attending comes with physical, psychological or learning difficulties.
"There are exclusion risks in simply directing children with difficulties to engage in remote learning, but there are inclusion gains when attending is not working for a child," she said.
"Rather than a universal approach either way, including learning from home as a strategy to support children according to their specific needs broadens options for assisting children's learning".