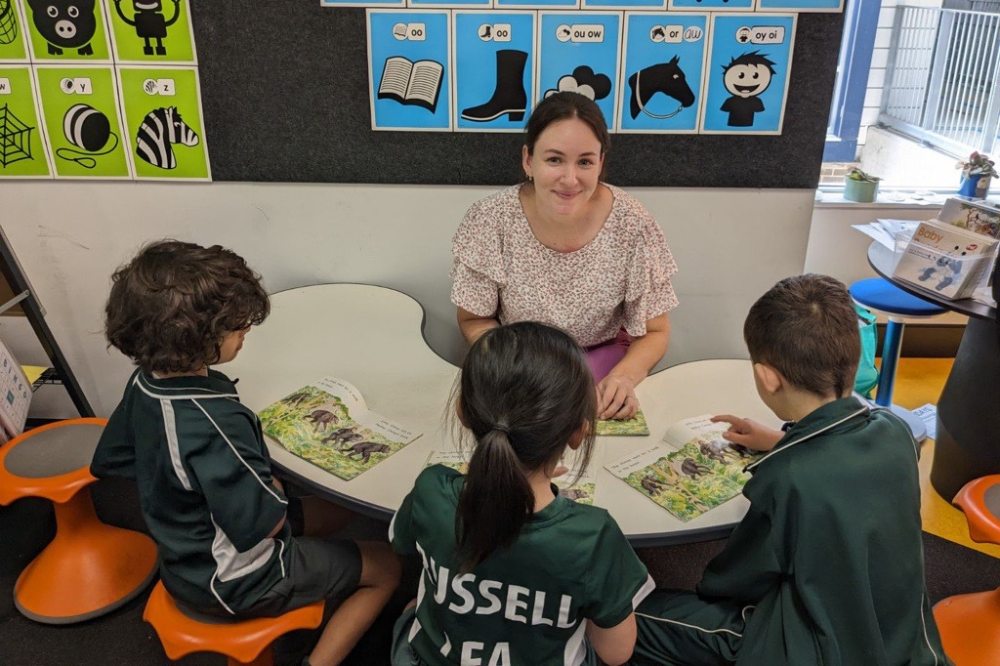 Each year, Australia spends a staggering $5bn on teacher aides in primary and high schools, and this number is only expected to grow.
Due to an increased focus on inclusive education, specialised support, and individualised assistance, there has been a growing demand for skilled Education Support Officers in schools and educational institutions.
To help meet this demand, TAFE NSW is hard at work upskilling the next generation of Learning Support Officers with the aim of nurturing future teaching aides and ensuring they have the skills they need to make a positive impact on the lives of children and young people.
TAFE NSW Head Teacher of Childhood Education, Sahar Khorrami said Education Support Officers play a pivotal role in supporting young people's learning and development, from kindergarten right through to year 12.
"Education Support Officers play a crucial role in helping students with diverse needs and learning challenges in the classroom," Khorrami told The Educator.
"From creating individually tailored activities, to offering words of encouragement, our graduates utilise their skills to build trusted relationships with children from all different backgrounds and help create a safe, positive, and motivating classroom environment."
Khorrami said she has seen firsthand the life-changing impact quality education and training has on our students.
"Our teachers are highly qualified, bringing real-world expertise to the classroom so students can hit the ground running once they graduate," she said.
"We also provide access to state-of-the-art facilities and work placement opportunities, so students gain the hands-on experience they need to succeed in their chosen career path."
Khorrami noted that TAFE NSW is also focused on industry collaboration to ensure its training aligns with current industry needs and graduates are job ready.
"We also provide personalised support to our students, including career guidance, counselling, and academic support, so they can succeed in their educational journey," she said.
Lily Doble is one of many locals pursing a rewarding career in education support.
She is currently studying a Certificate III in Education Support at TAFE NSW Petersham, while working as a School Learning Support Officer at Russell Lea Public School.
"I've always loved working with kids and while I was running kids' art classes, someone mentioned I'd make a great Learning Support Officer. After looking into it, I realised it would be an ideal career path for me and decided to enrol in the Certificate III," Doble said.
"During the course, I was able to complete work placement which gave me give me an insight into what it would be like in the workplace. I'm now working full time at Russell Lea Public School and really enjoying it."
Doble said she initially studied at university before realising it wasn't for her.
"Studying at TAFE NSW has given me invaluable hands-on experience, along with close access to my teachers so I could gain additional help and support when I needed it," she said.
"As a Learning Support Officer, I get to work with classroom teachers in various grades to provide assistance to students living with a disability or with additional learning and support needs."
Doble said it has been "incredibly rewarding" being able to provide tailored support to help students get the most out of their studies and reach their goals.
Khorrami said through a mixture of theory and practical course work, students learn how to contribute to the preparation and implementation of educational programs and work with young people with diverse needs.
"It's great to see students like Lily hitting the ground running and pursuing a rewarding career in the industry."