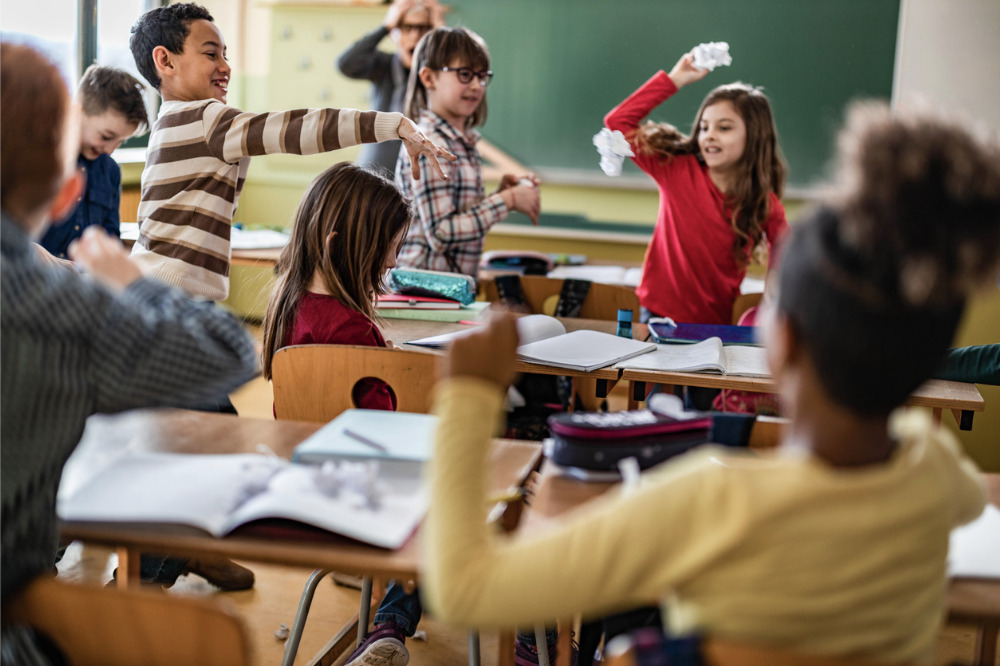 According to recent OECD data, Australian classrooms are among the most disruptive in the world and this disruption is leading to high rates of teacher turnover.
To tackle this, researchers from Monash University, together with the Victorian Department of Education, have teamed up to develop a suite of units focused on professional behaviour support for Victorian government school teachers and education support staff.
The Behaviour Assessment and Supports in Schools (BASIS) will deliver a range of professional learning units to enhance the knowledge and skills necessary to create an inclusive education environment, as well as supporting the Department of Education's Framework for Improving Student Outcomes (FISO 2.0) and the Victorian Teaching and Learning Model.
"Rather than a transfer of knowledge, our aim with this project is to change practices and beliefs of educators by using a heart, head, and hand approach," Project Lead, Professor Umesh Sharma, from the Faculty of Education at Monash University, said.
"What this means is that each unit will incorporate content and activities that focus on changing the heart [i.e., beliefs], the head [i.e., new knowledge] and the hands [i.e., practice] of educators."
Project Co-lead, Dr Erin Leif, also from the Faculty of Education explained that the project is being developed from the outset to connect and integrate with other department initiatives that are designed to support student academic engagement and achievement.
"Our work on this project is underpinned by an integrated and educative approach to supporting improved student behaviour," Dr Leif said.
"The resources will help educators see the strong links between academic instructional practices and classroom behaviour support practices and will empower them to use a range of practical strategies to teach social, emotional, and behavioural skills, in the context of everyday classroom interactions."
To ensure the units are responsive to the needs of diverse students, BASIS will provide examples of how evidence-informed behaviour support strategies can be delivered in ways that are trauma-informed and culturally responsive, Dr Leif added.
Dr Russell Fox, from the Faculty of Education said the units will provide educators with information about how to use a decision-making framework and adapt strategies to meet the unique needs of the students in their own classrooms.
"We believe that teachers and educators need an approach that allows for consistency across a number of settings and that builds on existing practices and department initiatives," Dr Fox said. "We want educators to see these resources as supporting greater alignment, not creating a new burden."
The program will be designed with input from Victorian school leaders, teachers, education support staff, Certified Behaviour Analysts, indigenous leaders, disability advisers, and parents.
A representative for the Victorian Department of Education said the Department is pleased to be working with Monash University on the delivery of the BASIS units over the next two years.
"This project is engaging with Aboriginal, parent and disability representatives to create valuable resources for our teachers and education support staff."
Should good behaviour be part of the formal school curriculum?
Research recently conducted by the Centre for Independent Studies (CIS) has found that the explicit teaching of behaviour as a formal part of the school curriculum could be another way to both help teachers manage their classrooms and improve student outcomes.
"The power of this behaviour curriculum is that it is the whole school and staff are held accountable to these standards," Dr Tim McDonald, a specialist on the federal government's Engaged Classrooms Initiative, told The Educator.
"A behaviour curriculum is designed to include all students in the culture of the school. Student backgrounds and cultures are celebrated and the schools works to ensure that all students can learn in the school with clearly defined expectations which reflect the culture the school wants to cultivate."
Dr McDonald said the teaching of behaviour enables all classrooms to be places of equal opportunity where all students belong because the behaviours required to learn are clear and taught to all.
"No one is disadvantaged because they have different values and beliefs."
"The routines and rules in a school need to be taught and practiced by the student so they know what is expected and can do these without thinking to give them more time to learn."