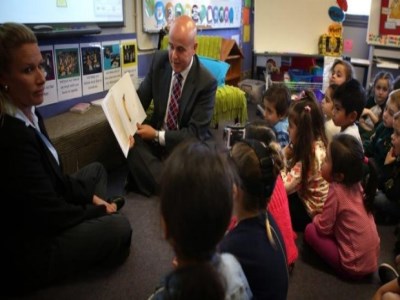 The headline might have caught your eye, but what comes next will make your blood boil.
Principals, teachers and students struggle with limited resources, waiting on desperately needed funds for their schools to make ends meet. Meanwhile, government officials splurge that money on flashy cars and boozy conferences.
Unfortunately, this isn't hypothetical.
According to the findings from a 2011 Education Department audit, up to $28m meant for some of Victoria's most needy schools was siphoned into extravagant slush funds.
"The outcome of the review clearly indicates that governance and controls ... are wholly inadequate," the audit warned.
"There is a complete lack of accountability and oversight for the activities and expenditure ... and these practices have continued over a number of years with no reporting or compliance."
Known as the
Program Co-ordinator Schools
or "banker schools", the system involved select government schools receiving funds that could be used to pay for improved facilities and new education programs across their regions.
The revelations follow reports of a series of high-profile financial irregularities in some NSW schools.
In one such case, Malek Fahd Islamic School was ordered to repay $9m in funding that they were allegedly redirecting to a Muslim association - an allegation the school is challenging in court.
Another allegation included $2.1m in school funds going missing at Bellfield College, prompting Education Minister Christopher Pyne to order an urgent financial audit of the school.
Other instances involved school funds allegedly being misused at Rissallah College in Lakemba, and property transactions taking place in the name of Al-Noori primary school in Greenacre.
The audit's findings are likely to increase calls for greater accountability and transparency in school funding, with pressure being put on state governments to act.
Education minister
Adrian Piccoli
is expected to introduce a legislative crackdown on Wednesday that will force schools to only make payments that are at a reasonable market value and required for the operation of the school.