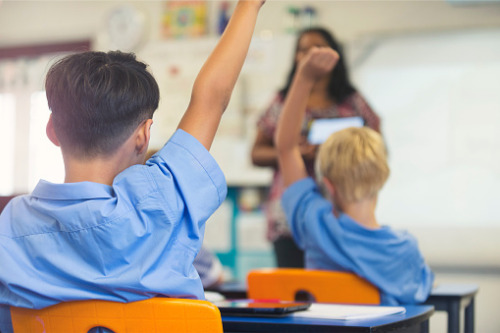 Victoria is calling on more non-government schools to sign up for the government's Respectful Relationships initiative – a program aimed at promoting respect and gender equality in schools across the state.
To date, 309 non-government schools that have committed the program — but the state is encouraging more schools to sign up to ensure a wider roll out.
All Victorian government schools are now part of the Respectful Relationships initiative, which also provides professional development for early childhood educators to support respectful relationships education in early childhood settings.
"We are leading the nation through our Respectful Relationships program that goes directly to the issue of consent," said James Merlino, Victorian acting premier and minister for education. "There are no excuses for any school not rolling out a program like this. It is proven to make a real difference and is a recommendation of the Royal Commission into Family Violence."
Merlino announced recently that teaching of consent will be mandatory in all governments schools but will be delivered in an age-appropriate way, starting Term 2 this year.
The Victorian curriculum also requires schools to teach the focus areas of relationships, sexuality, and safety.
The government said that mandating the teaching of consent will bring focus to the issue and ensure that it will be delivered consistently across the state.
"I want to see every single school across the country implement this program," Merlino said. "Students have been clear they need a greater focus on the issue of consent and that is exactly what we will deliver."
In a statement, Independent Schools Victoria (ISV) said that it welcomed the government's decision to expand opportunities for non-government schools to participate in the initiative.
"Offering the formal program, which provides a small amount of funding and training support, to more non-government schools, expands options in this essential area of the curriculum," said Michelle Green chief executive of ISV.
"Independent schools operate detailed and expertly-informed programs to meet their regulatory commitments – and moral obligations – to support students to build and manage respectful relationships," she said.
However, Green noted that there is "no one simple solution" to the problem of abusive behaviour among some students.
"It's also clear that this is an issue that goes beyond schools and any effective response requires concerted community action, including greater engagement by and with parents," she said.
Non-government schools can take part in the initiative by registering at the Respectful Relationships website not later than 31 May.