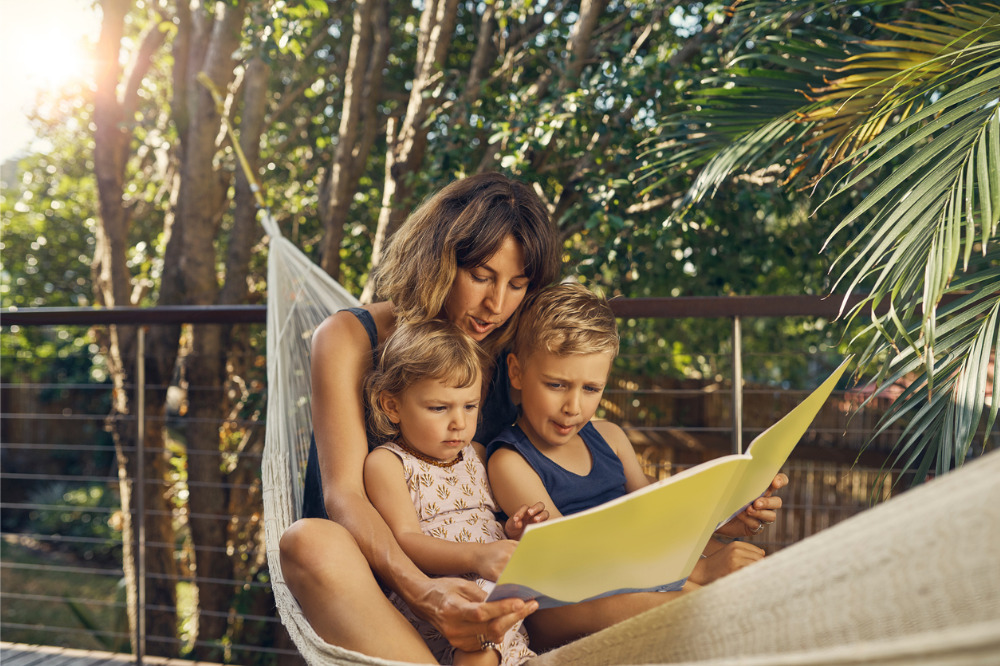 In recent weeks there has been heightened awareness across Australia's education sector, and more broadly, about the tragic scourge of sexual harassment and physical abuse against women.
Studies show one in three Australian women (34.2%) have experienced physical and/or sexual violence perpetrated by a man since the age of 15. However, when it comes to educating our young about this important issue, experts say more needs to be done.
A petition was recently launched by former Sydney school student, Chanel Contos, who has been pushing for improved sex education in schools. The petition, called 'Teach Us Consent' has received more than 3,600 testimonies and 38,000 signatures from survivors of sexual abuse across Australia.
In an effort to improve the way sexual consent education is delivered to young people, Federal Education Minister Alan Tudge recently announced that the government would roll out its Respect Matters program to all schools nationally in the coming weeks.
The Respect Matters program, established with an investment of $5m under the 2015 Women's Safety Package, builds on the government's Australian Student Wellbeing Framework, released in 2018. Earlier this month, the government provided an additional $2.8m towards the program over three years to support teachers educate students about safety, consent and wellbeing.
Several states and territories, including Victoria, Queensland, have announced new programs that go beyond the scope of existing 'Respectful Relationships' education, in a push to ensure meaningful change in students' education about these critical issues.
However, just how effective will these programs be in addressing this critical societal issue?
Qualified primary school teacher and now acclaimed children's books author Naomi Hunter is a child sex abuse survivor and through her work aims to foster conversations of consent and sexual violence by teaching children that 'their secret is safe to tell'.
Hunter says Australia needs to "fundamentally reform" the education delivered to children, and adults, on consent and sexual abuse.
"My books represent an actual scenario and talks about a child undergoing the grooming process; a child who is completely confused, doesn't understand what is happening and doesn't know how to speak up," Hunter told The Educator.
"There's a lot you can unpack with children in this real-life scenario that you may not receive in other programs that might be well-meaning but don't provide this particular knowledge and education to young people".
Hunter said that the impact of a child understanding, and acting on, this education can be life changing.
"This also helps a teacher speak directly to this grooming process. I think that is vital. We need to teach kids that even if an adult in their life who they love and know is making them feel uncomfortable, it is safe to tell them this, or to go and find a trusted adult who will listen to them," she said.
Hunter said most children do not speak up when abuse is happening because it is most often perpetrated by people who the child knows and cares about.
"These are people who they've built a trusted relationship with, so it's very hard for them to deny their own truth and say that it doesn't feel right when the adult who they love is saying what's happening is fine," she said.
"How do they know to listen to their heart and validate themselves if they're not being taught that this behaviour is wrong? If they don't know it's wrong, they can't talk to someone about it".
Hunter said Australia's schools are in need of nationally mandated sexual consent education that goes right to the core of the problem – awareness and empowerment.
"It is a child's human right to have this information, and withholding it seems terribly remiss of our duty of care for them," she said.
"And this education doesn't just have to start when children become teenagers – it can start so young and be woven throughout their lives so they can have a beautiful consistent message about how to trust their hearts and minds, and feel empowered to speak up".
Education advisor and former principal, Sareh, said she immediately recognised the value in Hunter's books when she read them, and became inspired to provide them to every school she visited.
"From someone who has survived sexual abuse, I see the value in Naomi's books. This is information that could have helped me when I was younger, to open the dialogue and have the conversation I needed to have," Sareh told The Educator.
Sareh said the feedback she has received from the schools she has given the books to has been inspiring.
"The school where I currently teach says these books have allowed their counselling department to have these difficult conversations with students," she said.
"That initial dialogue is always the hardest one to have, so the fact that these books have helped open that dialogue is so important".