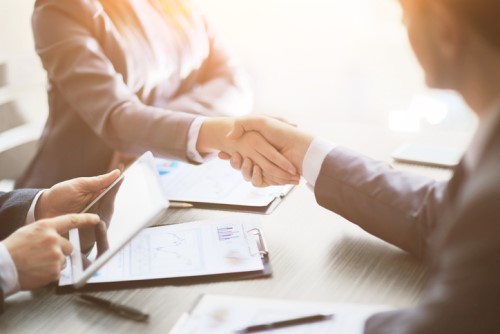 Victorian Catholic and Independent schools are set to receive more than $70m funding to support 28 infrastructure projects.
The extra cash for the state's private schools comes from the $402m Non-Government Schools Capital Fund, which will be disbursed over the course of four years to support facility upgrades and building new schools.
"Every student deserves access to modern school facilities and with more than a third of Victorian students attending non-government schools, they'll be sharing in our record investment," Victorian Education Minister James Merlino said.
The first round of funding, which will dole out $73m, will cover a number of Catholic and Independent schools such as:
St Michael's Primary School, which will be given $5m for its senior school building project
Heritage College, set to receive $4.9m for a school extension
Holy Trinity Lutheran College, which will be receiving $2m for its senior school
Donvale Christian College, which will be getting $2m to fund its Year 9 campus construction
St Paul's school, which will receive $2m for classroom expansion and improving outdoor play and recreation spaces
The release of these funds is also part of the record $1.82bn education infrastructure project for 2019-2020.
Ensuring choices for parents
"We're delivering record funding for new and upgraded schools, both Government and independent – so our kids get the best facilities, no matter where they live," Victorian Premier Daniel Andrews said.
"Families make their own choices about where their kids go to school, but no child should miss out on a great education – that's why this funding is so vital."
While figures show that Catholic schools are experiencing a downturn in enrolments, a recent report highlighted what parents take into consideration when picking out a school for their children.
The Centre for Independent Studies' report revealed that aside from the school's proximity to their workplace or home, parents consider the school's facilities as the second-most important concern when choosing a school for their children, followed by academic standards.
In an article published in The Conversation, David Zyngier, an adjunct associate professor at Southern Cross University, said public schools and private schools in Victoria yield similar or even better results despite the former receiving less funding per student.
Associate Professor Zyngier found this result from their analysis of MySchool data as well as 2014-2018 VCE results of 229 private and 278 public schools.
"Even excluding select-entry schools, public schools equal or outperform private schools with similar [Index of Community Socio-Educational Advantage] rankings," Associate Professor Zyngier said.