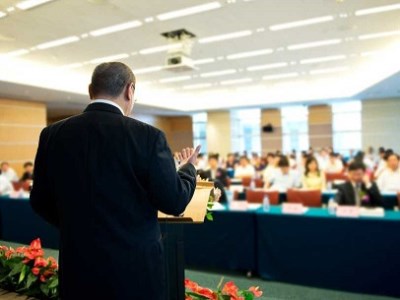 Principals have warned that the actual number of incidents involving violence against school leaders is a lot higher than what is being reported.
The warning comes after Western Australia Primary Principals Association (WAPPA) president,
Stephen Breen
, called for a
zero-tolerance
approach against principal assaults.
Breen told
The Educator
that the calls are now receiving support from other state principals, as well as the WA Police Commissioner, Karl O'Callaghan.
"All of the people I've spoken to, including the WA Education Minister, acknowledged that we have some serious issues here," he said.
"The Minister said that he has taken our request about our concerns and what we want done to the Justice Minister. We acknowledge that mandatory sentencing is a drastic measure, but the fact is that we cannot go on like this."
Breen said that despite the official figures showing the number of school leaders being assaulted each year, the actual number was much larger.
"This figure is much larger than what is being reported, because not all principals who have been assaulted are filling out incident forms, which can involve a lot of bureaucratic red tape," he said.
"I know that in every state, there are a percentage of principals who don't do this for that reason."
Australian Primary Principals Association
(APPA) president,
Dennis Yarrington
, said this should be taken into account when considering that principals are already eight times more likely to be assaulted than general members of the public.
"The research shows that this is not a spike or a one-year phenomenon. The government has to recognise that this is an issue about employee safety," he told
The Educator
.
"Whatever we've been trying so far isn't working. No matter what professional training a principal has, it doesn't prevent violence. Our principals and deputy principals are not trained in self-defence – they're trained to teach and help people."
Principal retention a major casualty of ongoing assaults
Breen said that WAPPA's biggest concern about violence against principals was that it deterred many prospective school leaders from taking on the job.
"We have a greater number of people now saying they are reluctant to take on the job of principal due to these incidents," he said.
"You don't go and work in a primary school to get hit by a parent. We want some sort of protection, because this is not just an education issue – this is a society issue. On roads, we have 'road rage', but in schools we have the issue of 'school rage'."
Breen said violence against principals was not just a problem in WA, but throughout most of Australia.
"I was recently speaking to the executive director of a principals association in Ontario, Canada, and asked him how many times his members had been assaulted. He said such incidents were very rare, even though there are 13.6 million people in Ontario," he said.
"So this is problem is not just WA-centric – it is clearly an Australia-centric one."
'Teachers should be covered by same laws'
Yesterday, WA Police Commissioner, Karl O'Callaghan, told
6PR
radio that teachers should also be covered by the same laws that are being proposed to protect school leaders.
"I do support what the principals are saying but also to include teachers not just principals," he said.
"If someone goes into a school and assaults someone or injures them, a teacher or a principal, I think that they should be classed as public officers for the purpose of the act like police and corrective services and others and they should face the possibility of mandatory sentencing," he said.
O'Callaghan added there was independent oversight to ensure people with significant mental health issues were not caught under the mandatory sentencing laws and only about 20 people per year were charged.
"I see no reason why teachers shouldn't be covered because we're seeing more and more angry parents in particular going into schools and assaulting teachers or principals because they're unhappy with something or there's a problem with access arrangements or whatever it is," he said.
"It is unacceptable that teachers in schools and principals in schools are subject to violence by parents.
"I think we have to exclude the whole student thing here because you don't want mandatory sentencing applying to students at the school obviously but if you're a parent or someone from outside who comes in, our teachers and our principals have to be protected."