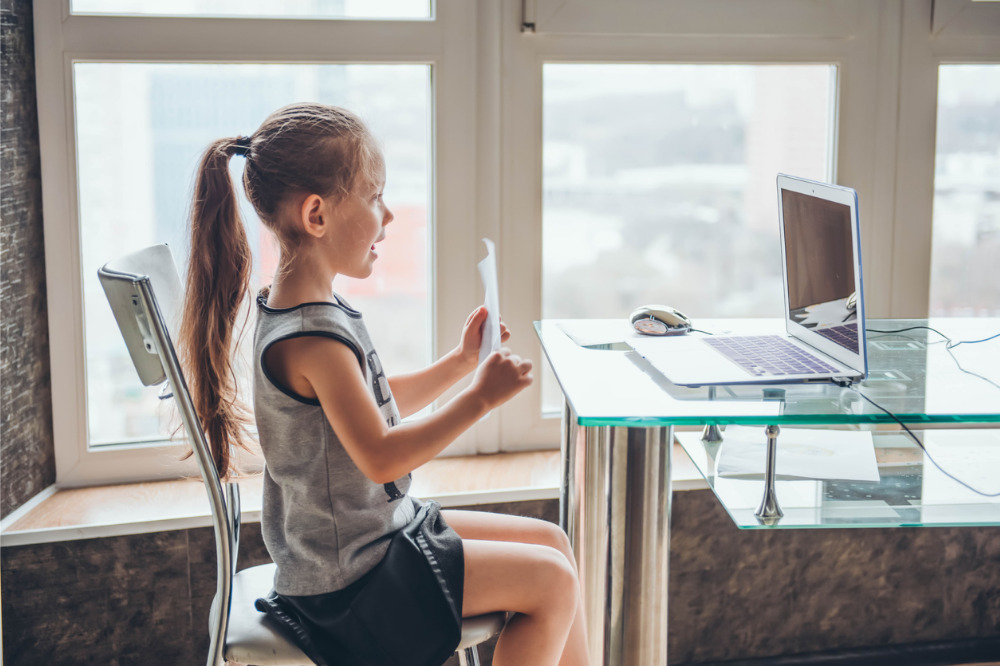 From next year, Northern Territory students will have access to an internationally recognised and award-winning Australian curriculum and be able to learn from anywhere in the Territory.
Designed for students in Years 5 to 12, Haileybury Pangea offers a full Australian curriculum as well as co-curricular and pastoral programs that are delivered entirely online.
The ground-breaking school, which was developed over several years, began operating in Victoria in January 2023 after receiving approval from the Victorian Registration and Qualifications Authority (the VRQA).
The school's latest expansion will see students from across the Northern Territory begin learning in their virtual classrooms in 2024.
"The arrival of Haileybury Pangea means that families in the Northern Territory can now choose for their children to attend Haileybury Rendall School as a day student or as a boarder, or they can remain at home and learn online," Haileybury Rendall School Principal, Andrew McGregor, said.
"Families and students should have this choice. The traditional classroom, school timetable, and hours don't suit every child. Haileybury Pangea gives families and their children a wider choice so they can find an education pathway that best suits their needs."
McGregor said Haileybury Pangea is currently accepting expressions of interest from students and families across the Northern Territory, including students living in remote and very remote communities and highly focused students who prefer the independence that comes with online learning.
"Many young people living in very remote communities want to receive a high-quality education, but they don't want to leave their home and community. Being able to learn from Haileybury Pangea's brilliant teachers should not depend on where you live," McGregor said.
"There are many dedicated students who also belong to elite sports or arts program who find it challenging to juggle those commitments with the traditional school timetable."
McGregor added that Haileybury Pangea offers "the flexibility those students need to be able to follow their dreams while delivering a comprehensive, high-quality education."
"We are not saying that online learning suits every child – but there are many students that Haileybury Pangea will absolutely suit," he said.
'A stage, not age, approach'
McGregor says Haileybury Pangea uses a 'stage not age' approach based on entrance testing. So, if a Year 7 student is particularly strong in mathematics, they may instead join a Year 9 Maths class to continue to develop their skills.
Specific technology and software have been developed to ensure efficient delivery of learning, and to safeguard and monitor the security and confidentiality of students online. Students must sign an acceptable use policy and agree to appropriate behaviour when they enrol.
Student wellbeing is also an integral part of the Haileybury Pangea model.
Parents or guardians must complete a home learning environment checklist and a duty of care module confirming they understand their requirement to provide appropriate adult supervision of their child during scheduled class hours. A team of specialist support staff is also available to support student wellbeing.
"Haileybury Pangea builds on the success and reputation of Haileybury Rendall School and Haileybury and it delivers the parents and children important choices in how young people receive their education," McGregor said.
"A one size fits all approach to education is no longer valid. As of today, families in the Northern Territory can select day, boarding or online schooling and so choose an education pathway that best meets the needs of their child."
Virtual schooling on the rise
Haileybury CEO, Derek Scott, said virtual schooling will likely become more common as principals seek to improve young people's access to education.
"We believe that access to a high-quality education should not be geographically restricted. Similarly, those restrictions should not affect students being able to have access to the best teachers that Australia has to offer," Scott, who is also Chair of ACARA, told The Educator.
"We are living in a digital world and the biggest thing the pandemic has taught us is that hybrid learning, and a hybrid workforce is the future."
Scott said that while virtual schooling is not for everyone, students and teachers need choice in how they learn and teach.
"Choice brings greater outcomes for everyone involved and it will raise the bar in education," he said.
"We think Haileybury Pangea is just the start, and that virtual schooling will become increasingly common, recognising of course that it isn't the right option for everyone, but it certainly suits some young people and their families."