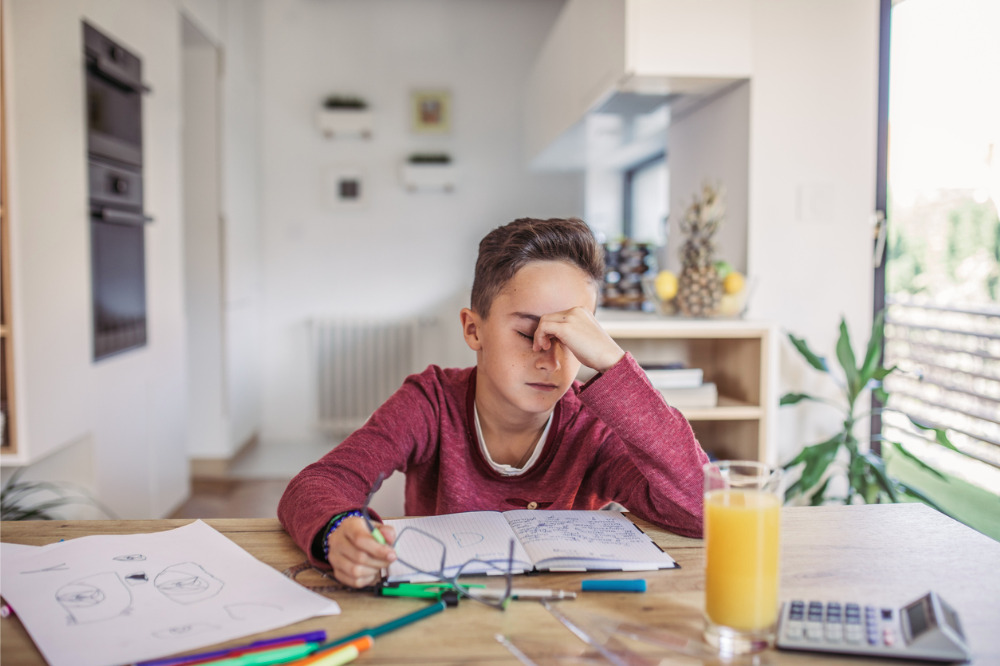 As nearly 4 million students flow back into schools to begin Term 1, educators are juggling the twin responsibilities of ensuring students are not only equipped to thrive in their learning but also supported emotionally. After all, 2020 was a traumatising year for many young people.
The effects of lockdown have laboured a toll on financial distress, employment, housing security, relationship and social connections or breakdowns. Latest modelling predicts the potential increases in suicide over the next 3-5 years due to COVID-19 and the flow on ramifications it has created.
Some experts are now predicting a "second epidemic" as the effects of the pandemic linger and more complex mental health issues begin to surface.
In NSW, the Education Department will be training more than 300 people to join its school counselling workforce between 2020 and 2023.
NSW Education Minister Sarah Mitchell said the government is on track to deliver the 100 additional school counsellor positions as part of its student wellbeing election commitment. Of these 100 new positions, 25 counselling staff are on the job four months ahead of schedule.
In the meantime, the challenge for educators will be ensuring students feel supported at the onset of Term 1.
Elizabeth Rouse – an Associate Professor in Education at Deakin University – says starting school for the first time can come with mixed emotions.
"Whilst there is a sense of anticipation and excitement, children can also feel ambivalent and somewhat unsure," A/Prof Rouse told The Educator.
"Starting school is about forming new relationships - with the teacher, children in the class and the wider school community".
A/Prof Rouse said the relationships that parents form with the teacher and the school in the first few weeks are also important for children's success.
"If parents, feel connected to the school, then their children will also feel connected".
A/Prof Rouse said principals can support children to develop relationships and settle into the life of the school by supporting parents and teachers to develop positive relationships where each values the role of the other, and where they can develop a shared understanding of the child.
"Research has shown that when teachers and families develop strong reciprocal partnerships, children's transition into school is enhanced," A/Prof Rouse said.
"A shared connection is established, in which parents feel enabled to talk with their child's teacher about their concerns, and in partnership with the teacher, support their child to feel settled. If children see that their teacher and their parents are connecting, then they will feel more confident and secure in their relationship with their teacher".
Physical health is also a significant wellbeing factor on the radar of schools as Term 1 progresses.
According to the research, only one in five Australian two- and three-year-olds eat the recommended vegetable intake each day, and almost a third of the total energy intake comes from discretionary foods that are high in saturated fated and added sugars or salt.
One school has been tackling this important issue by taking a proactive approach to improving its students' eating habits.
Mooroopna Park Primary School's Healthy Food Program guarantees children a nutritious morning, lunch and afternoon snack every day, negating the need for them to bring a packed lunch.
"Our students face many challenges and just getting to school can be a major achievement. The more we support families with their basic needs the more chance our students have to succeed," Beaton told The Educator.
In the year ahead, the school hopes to strengthen its award-winning Wellbeing team by focusing on the Berry Street Educational Model, which aims to build teacher capacity and consistency around student engagement.
"Another focus is Mindfulness for staff and students, and we have recently linked in with the Mooroopna Haven, an organisation supporting families with any concerns they might have, linking them in with agencies and providing families with a place to hang out," Beaton said.
"We think that we can help support families with their transition to kindergarten and school".