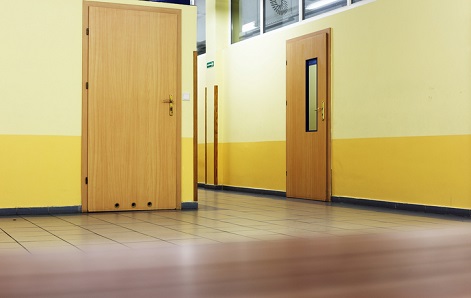 Holy Spirit Primary School principal, Brad Gaynor, has been working in education for 29 years, but this has not made him feel jaded in his role.
Just last year, Gaynor awarded Primary School Principal of the Year – Non-Government at the inaugural Australian Education Awards in Sydney. Gaynor has led his school with a strong focus on "differentiated leadership", which he says is based on one knowing their inner strengths and limitations.
This, says Gaynor, is an important focus to have in a job that has been shown to take a considerable toll on the health and wellbeing of Australia's school leaders.
Last week, a damning new report into principal health and wellbeing revealed that one in three school leaders have been physically assaulted and that violent incidents jumped 10% over the last seven years.
The survey found almost half (45%) were threatened with violence in 2018, compared with 38% in 2011 and that 99.7% of principals work hours far beyond those recommended for positive mental and physical health.
'It takes a team'
While encouraging work is being done by some state education departments to reduce principals' workloads, Gaynor says that he expects government, system and parental expectations to grow, given that education is a complex profession.
"More and more has been asked of schools, of leaders and of teachers, especially in terms of administration, compliance and accountability," he told The Educator.
"This has been well documented and debated within the profession and in the media. In terms of leadership, a principal simply cannot do all these things single handily, let alone our core business of teaching and learning."
A part of meeting these expectations, said Gaynor, is being closely connected with the school's entire community and leading as part of a unified structure rather than from the solitude of the principal's office.
Indeed, Gaynor has always been acutely aware that running a successful school takes a team, noting that over the years he has been "gifted with many wonderful co-leaders and staff".
"Together we have been able to plan, debate, implement, trial, learn from mistakes and refine programs and initiatives. By working and growing together, we have been able to achieve some great outcomes for the schools and, more importantly, for students," he said.
"Being more reachable encourages students and staff to share their learning and to discuss any concerns they have. This builds that sense of community and positivity that is necessary to improve teaching and learning for all."
A good life/work balance
Gaynor says one of the best aspects of being a principal is chatting with students, "to see them excited about what they are learning or to follow up on how their football or netball final went".
"It's about celebrating their achievements," he said, adding that the same goes with staff.
"It is also about knowing them and supporting their wellbeing. Initially, the principal has to model positivity, self-regulate effectively, know good pedagogy and have the ability work with all staff," he said.
In terms of wellbeing, Gaynor said that modelling "a good life/work balance" is essential.
"Note I have put life first because stating work first sends the wrong message. Work is a big part of life, but it should not be the only focus. Family, fitness and recreation are more important," he explained.
"Life/work balance is not easy, but I try to have one early afternoon each week where I leave by 4pm to catch up with friends and I try not to email outside school hours or on weekends."
Gaynor said a significant part of staff wellbeing is humour and having a social element to a staff.
"Sharing a laugh and a having a social get together builds community and gives an opportunity for everyone to check in and make sure colleagues are doing ok."