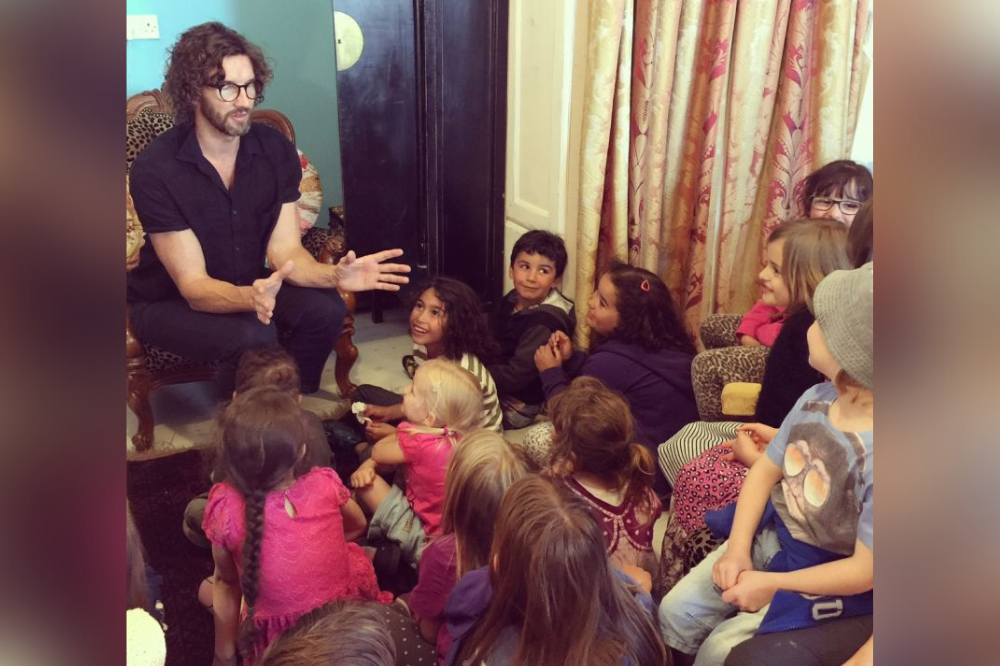 From a quick glance at Australia's education landscape, it's clear to most that the days of teaching young people to work in factories, clock-in and clock-out, are long gone.
The 21st-century world is a dynamic and flexible place with a multitude of challenges and opportunities all around, but are we preparing our children for a future we are yet to understand?
Gavin McCormack, former principal at Farmhouse Montessori School in Sydney, says there is something important missing from today's education system.
McCormack, who has taught for over 20 years in several countries across the world, has conducted hundreds of teacher training workshops in schools across the globe including the U.K. France, Australia, and Nepal, where he is the Honorary principal at Kathmandu Montessori training centre.
Today, he is the co-founder of UpSchool, an Australian-based online educational platform that is revolutionising education through providing free, purposeful and engaging courses, resources and content to children, parents and schools, to empower learners and create positive local and global change.
"What we are failing to acknowledge is the understanding that children have a great deal to offer in this journey we call education," McCormack told The Educator.
"If only we listened to them, gave them freedom, and allowed them to experiment, we might just see the children leaving our schools ready to face the future as confident, empathetic individuals who truly know what it means to lead."
Trust, voice and choice
McCormack describes the pillars that underpin UpSchool's approach to education as "trust, voice and choice, whilst delivering education with purpose and intention."
"Our children need to feel that they have a say in their educational journey, whilst allowing them to feel that the work they do has meaning and helps change the world for the better."
At the heart of this imperative, says McCormack, is the need to support teachers to fulfil their critical work of inspiring and educating young people to make that change.
"The education system is in crisis. Teachers are resigning left, right and centre, there's a shortage of new and upcoming graduates to fill vacant positions, and the current crisis around literacy here in Australia, are just a number of problems that the global education sector is facing," he said.
With these issues in mind, Upschool.co has been working to provide teachers, parents and children with a multitude of carefully designed resources that assist with these very issues.
"Our courses, teaching resources, live lessons, teaching programs and community webinars are high quality, purposeful and free to everyone. Our educational courses are all based on purpose and intention," he said.
"Allowing children and teachers to feel that the work they are doing is having a positive impact on the way the world works whilst still allowing children to grow academically."
'Bringing the magic back into teaching again'
UpSchool's premier courses, amongst other things, allow children to work with their community to curb the effects of climate change, write, illustrate and publish their very own picture book and even drive change in their community in line with the Sustainable Development Goals (SDGs) provided by the United Nations.
"Teaching is a profession where creativity and connectivity are key. Both children and teachers must be given creative license to allow them to craft a learning journey that suits them and their community and everyone needs to be connected to the work they are doing," McCormack said.
"The emotional connection of the work we do is absolutely paramount. In our latest course, 'It Starts with You,' all of the lessons are delivered from within the Arctic Circle. Lessons on polar bears, glaciers and even walruses are delivered only meters away from the subject matter."
McCormack says if teachers want children to be more engaged with the topics we are teaching, they must "bring the world into the classroom".
"That is exactly what we have done. Bringing learning to life for the students and the teachers. Our mission is to bring the magic back into teaching again," he said.
"Allowing students to ignite their passion whilst giving teachers the ability to see the essential skills of their students flourish through purposeful learning and creativity. Teaching is an art and we want to make sure that everyone plays a part in painting the picture of education."