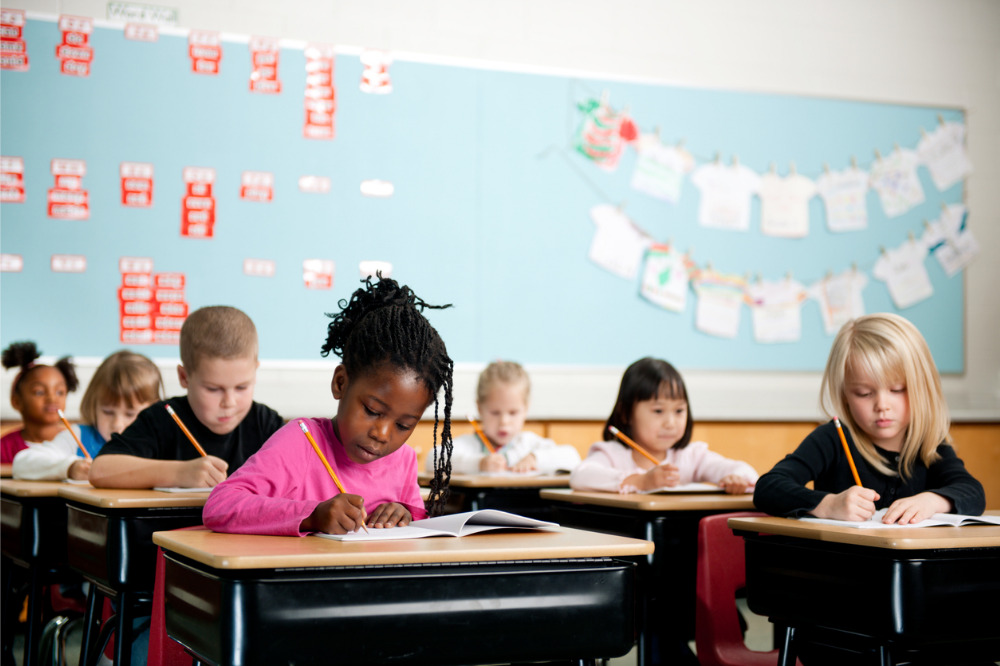 As forward-thinking institutions, schools are doing their best to identify the tools, strategies and people they will need to adapt to the rapidly shifting education landscape and ensure that their classrooms are vibrant, safe and cutting-edge learning environments.
To a large degree, this requires keeping up with the latest in education research and teaching best practice, and for this reason, professional development workshops and conferences are becoming increasingly important to teachers and leaders.
On 4 May, Texthelp – one of Australia's leading literacy, accessibility and dyslexia software developers for employees and students with reading and writing difficulties – hosted the 'Future Building in Education' conference, which saw an impressive 2,113 registrations.
The free virtual PD event included insightful sessions on important topics in education such as student wellbeing, STEM, Universal Design for Learning (UDL), and blended learning.
Wellbeing as a shared responsibility
One of the speakers at the event was Dr Helen Street, founder and co-Chair of The Positive Schools Initiative (PSI).
Dr Street said that while schools are not wholly responsible for the mental health of the students in their care, they are in a strong position to support mental health. She shared some examples of programmes that have been created to support wellbeing in schools, but who fell short of meeting goals, and explained why some well-intentioned programmes might not work.
"They didn't represent the reality of day-to-day life for the young people they hoped to help. Any ideas to support wellbeing need to be based on the reality of young peoples' lives today," she told the audience.
"This idea links with other areas of the curriculum, where it's important that students see themselves reflected in the content."
Children need to see their potential in STEM subjects
During the event's STEM session Leanne Robertson from the Girls in STEM Toolkit (GiST) spoke to the importance of students seeing themselves reflected in the subject topics is STEM.
"You often hear it said, if you can't see it – you can't be it," Robertson said. "We need to look at the diversity of examples we use, and people we talk about in class."
Allan Dougan from the Australian Association of Maths Teachers (AAMT) added that children need to see their potential in STEM subjects, and how they relate to real life.
"As Fiona Thomas said, it's all about that practical importance. How do we make maths relevant to the full range of students?" he asked the audience, adding that many skills that are taught in school stay with us as we grow.
"We want all children to be really effective problem solvers when they leave formal mathematics education, as that's what we need here in Australia – learning to tackle problems, take risks, experiment and find solutions are skills that we need as a society."
Unlocking potential through literacy
The key to unlocking learning potential in STEM and, we could argue, every other subject is literacy. Certainly, that's what leading speech pathologist Mary-Ruth Mendel suggested during her session on literacy.
"I feel that we would all agree that literacy is freedom to thrive," Mendel said.
"Robust development of speaking, listening, reading, writing, and comprehension skills in the years before school begins are the bedrock upon which all the future education builds."
Mendel said access and engagement with the curriculum content relies on the student's language and literacy capacity.
"Low language and literacy, low access. High language and literacy, high access."
Diversify your delivery
Speaking at the session on Universal Design for Learning (UDL), panellist Brett Salakas highlighted the importance of educators diversifying the delivery of their lessons.
"As soon as you diversify your delivery and the way that students are able to get their information, what you then find is the way that they demonstrate their information, their understanding, their learning, suddenly diversifies, tenfold. And that's the big winner," Salakas said.
Salakas said that as schools continue to move towards a model of UDL, they're allowing students to learn and share information in novel ways, and helping them link their learning to their experiences, past and future.
"As Greg Alchin puts it, I might need to learn differently, because I've got dyslexia or I've got ADHD or I've got low vision. But I can be a successful lifelong learner. I can be what I want to be, because the system is supporting me to do that, to be my best," he said.
"UDL allows us to say, every child will achieve, not can achieve, but will achieve."
Blended bonus
The final session of the day covered the topic of blended learning, the panel included representatives from primary education right through to university. The session's guests shared their blended learning experiences (from both a parent and an educator perspective), plus effective teaching and learning methods they've developed. Here are some of the top tips they shared.
Blended learning lets students personalise their learning experience. They can have background noise or total silence. They can sit still or move around - whatever suits.
Students have access to a range of digital tools and the flexibility to choose which one they use.
You need to make sure you provide instructions in accessible ways. A quick video can really help
'After a period of upheaval, educators are searching for guidance'
Greg O'Connor, Head of Education, AsiaPac at Texthelp, said the event was well received by educators.
"We had a great line up of partners and speakers covering a variety of topics. It gave everyone lots to think about and ideas to take back to their classrooms," O'Connor told The Educator.
"I think the enthusiasm for the future building theme is a reflection of what is happening within the education space right now. After a period of upheaval, educators are searching for guidance to ensure their students are getting the best possible start in life."
O'Connor added that Texthelp has made the event available on demand so people can access the sessions as often as they like.
"The wellbeing session was brilliant, and I intend to share many aspects of it with my schools," one teacher who attended the event said.
The event's overall value was also highlighted by attendees.
"For a free event the breadth of knowledge of presenters was exceptional. I'll be recommending all my colleagues to sign up."
Another teacher who attended the event hailed its diversity and importance to schools' pursuit of equity.
"An excellent range of speakers and topics, with a clear focus on equity for all."
Register for the event's on-demand sessions here.