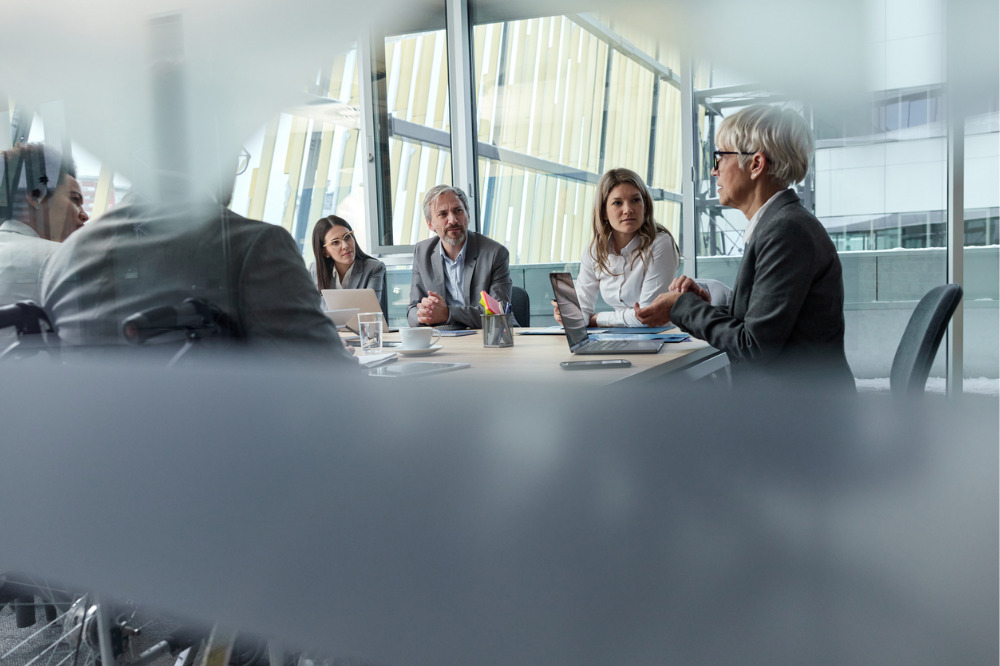 Australian school leaders are prioritising career progression, mentoring, and opportunities to drive constructive change over salary when considering new roles, according to a new study.
The findings are the result of the inaugural Australian School Education Leaders Sentiment Index, published by national recruitment adviser, Slade Group.
The Index marries the results of comprehensive one-on-one interviews and an in-depth survey with principals across government and non-government schools. It explores five key themes: professional learning; mentoring and coaching; voice and influence; reputation; and remuneration and career progression.
"The impetus to pull together this Index actually came from a series of conversations with education leaders," Andrew Barr, former school principal and now Slade Group's Practice Lead of Education, said.
"They're a group of people whose sector is regularly in the headlines, and about whom the community has many opinions, but there wasn't any significant measurement of their own thoughts, perspectives and motivations."
Barr said the intention behind the Index was to "dig deeper and uncover the challenges and opportunities in areas including mentoring and professional development, their desire to bring in voices from the wider school community and even the impact of ever-evolving technology."
"What we've emerged with is a road map for how schools, boards and education departments can position themselves to ensure they are best placed to attract top talent to guide and lead their schools, and ultimately improve the education delivered to young Australians."
What principals want
The Index found that education leaders agree or strongly agree that in considering a new role in a new school, a structured career progression plan is of higher priority than a higher salary.
Another key finding was that schools that are open to positive and constructive change will attract high-performing education leaders and educators who are seeking employers who treat their thoughts and opinions with consideration and respect.
Education leaders surveyed in the Index said they overwhelmingly support schools that listen, with intent, to the needs and attitudes of their students, teachers and all stakeholders in their school community, with almost all participants rating this as important.
With a firm commitment to sharing knowledge, more than half of the education leaders spoken with want to be mentored, while even more expressed interest in acting as a mentor or coach in their next leadership role.
The Index further identified a deep-seated desire to build and contribute to collaboration and a sense of community – an attitude stretching across all five themes. It also showed education leaders felt strongly about their school's culture and being able to positively influence it.
A strong, supportive culture is vital
Dr Toni Meath, a highly regarded principal with senior experience in both the independent and state education systems, said: "There is a great desire by educators to collaborate and build culture, to contribute to the greater good."
Jason Hibberd, Deputy Principal at St Francis Xavier College in Melbourne, agreed that actively fostering a strong, supportive culture was vital.
"For educators, feeling connected with their roles, being supported by their peers, leaders and the wider school community, and being engaged with students, all influence their ability to add value," he said.
Barr said the Index revealed education leaders felt optimistic about the future and excited by the changing face of their sector.
"Australia's education industry is in a period of evolution – there are changes to teaching and learning pedagogy, assisted in no small way by the advent of AI," he said.
"There's a positive mindset that must be brought to that, as well as to changes to assessment, which is likely to alter how we measure student learning outcomes."
'Our job is to move with the times'
The theme of meeting the challenges of change resonated strongly with Andy Müller, Principal at Launceston's Scotch Oakburn College, who said schools had the power to tell their own stories.
"Society is changing and if our role is about preparing young people for society, then we've got to change with it," he said.
Lauren Sayer, Executive Director of Research and Innovation at Melbourne Girls Grammar, noted education had always been challenged by technological changes.
"People thought calculators would hinder maths education and Wikipedia would hinder research. Now the naysayers are saying AI like ChatGPT will adversely affect education. Our job is to move with the times and explore the point of critical growth. We will continue to evolve in a positive way," she said.
"We have a unique opportunity now with the advent of artificial intelligence and ChatGPT. And I'm excited about looking at changing the way we do assessment across schools and moving beyond just the right answer."