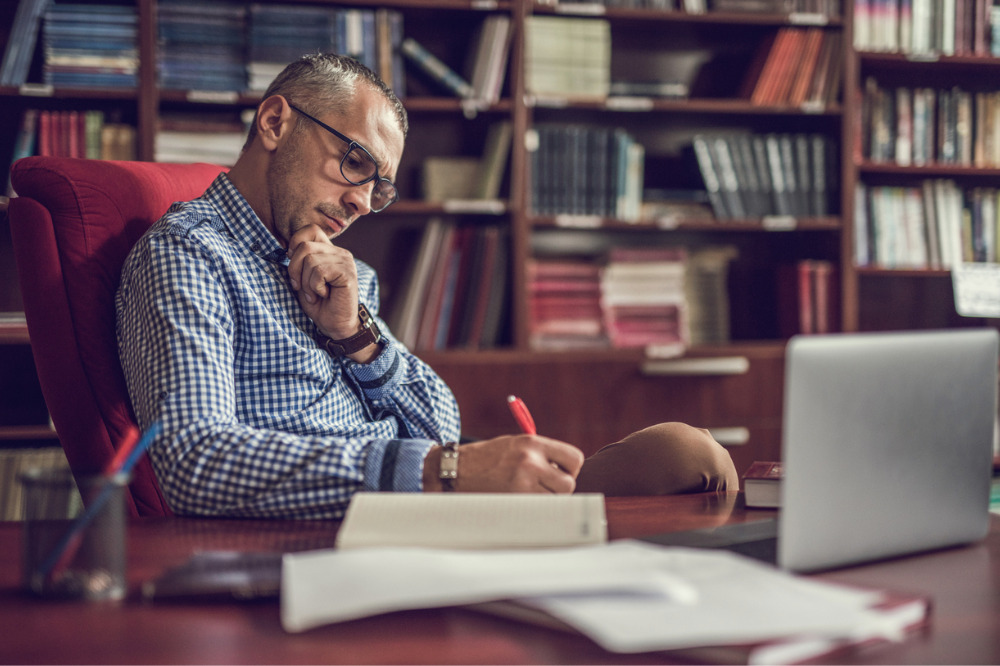 Last year, as the education system was grappling with unprecedented crises, a sector-first research report set out recommendations for a fresh approach to designing teaching roles and school organisational structures.
The overarching message of the report was clear: the time is ripe for systemic change, and if it doesn't happen soon, it may never happen at all.
The TIDE 2020 report, published by workforce planning company PeopleBench, was based on data contributed by 98 catholic and private schools educating more than 40,000 students across Australia.
PeopleBench Chief Research & Insights Officer, Mike Hennessy, said the company is currently running a campaign, leveraging the findings of the report, to help school leaders gain valuable insights into staff performance, wellbeing and potential areas for improvement.
The Educator caught up with Hennessy recently to ask him about the opportunities that exist for principals to improve their workforce as schools begin Term 1.
"What we're hoping to do with some of the findings is encourage leaders to be more brave and bold in how they think about the priorities in developing their workforce over the next three-to-five years," Hennessy told The Educator.
"The one that sticks out the most in that regard is the finding around the use of part-time teachers. In conventional circles, it wasn't seen as an attractive way to employ teachers as this was seen as a bit of an admin challenge for school leaders to manage".
Hennessy said the report's findings suggest that there is significance to this in terms of the value of schools having a high proportion of part-time employees.
"We don't know exactly why that is yet, but it could be because it allows schools to employ a wider range of teachers," he said.
"These could be teachers who are perhaps interested in re-entering the workforce after time away, or experienced teachers who are at a later stage in their careers and looking for a smoother transition into retirement".
Hennessy said he hopes leaders will think about how they can welcome a broad range of teachers into their schools.
"In doing that, they might have to break a few conventions along the way".
PeopleBench recently developed a dashboard, set for release in Term 1, that allows school leaders to send an anonymous survey to staff that aggregates important data.
"The dashboard essentially helps school leaders improve workforce planning by identify whether there are particular groups in the school that might be at risk and need more wellbeing support," Hennessy said.
"The timing of this resource is important. Wellbeing was already a concern for schools when COVID-19 hit, but the pandemic has really exacerbated some of those concerns, so the time is right to start measuring these things in a more formal sense".
Hennessy said this also allows for more targeted action to provide staff with the skills and resources to boost their wellbeing and maintain it proactively.
"It also changes strategies and structures and the way roles are designed in schools to the extent that can be changed to support wellbeing, because we know they can be very stressful roles at the best of times".
Guiding intervention
With the annual Occupational Principal Health and Wellbeing Survey due for release in the next two months, Hennessy is confident that his company's report will complement the study.
"I see it as being complementary to the survey because that survey is in-depth and extremely rigorous, whereas ours is intended to be a short snapshot and a point-in-time so principals can track wellbeing throughout the year," he said.
"While school leaders are good at observing staff wellbeing, but when you take a more deliberate approach to measuring different aspects of resilience, you can better identify where you're going to get the greatest impact in support".
Hennessy said that while the survey is totally anonymous it will have the capacity to provide results by group.
"For example, if you have a large enough workforce, it will be able to give you results across gender, age and so on," he said.
"Younger career teachers probably have a unique set of challenges around navigating the profession that might not necessarily affect later year teachers, so to that extent it helps leaders be a bit more targeted".
Challenges and opportunities
Some of the biggest challenges Hennessy sees for principals in 2021 is in maintaining staff wellbeing and resilience, planning in a strategic way and developing a solid plan to support the school community.
"School leaders need to think about wellbeing holistically and sustain it over a long period of time," he said.
"A strategic and cultural shift is definitely required here, but this won't be easy and will require lots of changes along the way".
In terms of opportunities, Hennessy says the disruption brought on by COVID-19 is an opportunity for schools to have a clean slate.
"We're trying to take advantage of this through our products like the school Workforce Strategy Builder which allows us to collect data from schools, store it in our platform and let educators to test hypothesis about what makes a great school workforce.
"Our tool then takes that data and helps leaders develop a strategic plan around workforce strategy. Slated for Term 2".
Hennessy said that on the whole he is "cautiously optimistic" about what 2021 might have in store for Australia's school leaders.
"It's pretty clear that the role of principal is no less difficult than they were last year or the year before that," he said.
"Hopefully principals will be readjusting to some sort of steady state but there will still be a fairly long tail to the impact that COVID-19 is having, even if the worst is behind us".
Hennessy said he believes the flow on effects for principals and teachers will be relatively long-lasting, but when the smoke clears he is hopeful that schools and systems will recognise that big changes will bring big rewards.
"We're likely to have a couple of tough years ahead, so it's important that we redouble our efforts. A lot of what we do is geared towards encouraging policymakers and school leaders to think well outside the box, because thinking inside the box has only got us so far".