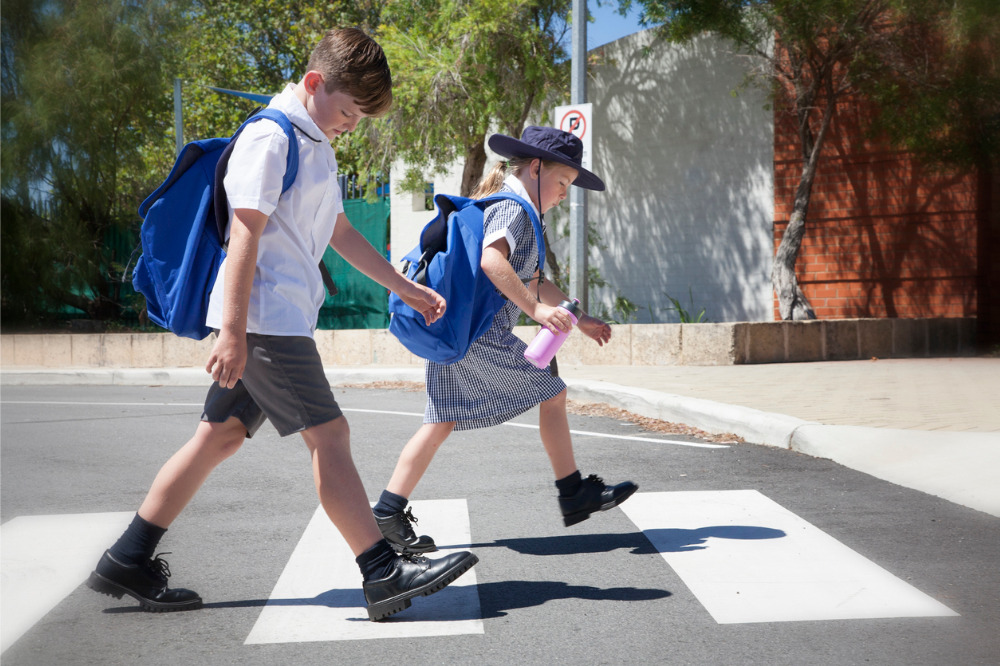 If recent polling is anything to go by, education will be a key battleground of the upcoming federal election.
A recent nationwide YouGov poll shows more than eight in ten Australians (83%) believe public school funding is too low and that increasing it should be a 'priority issue' at the next federal election, according to a recent nationwide YouGov poll.
The poll, which surveyed 1,200 people, found that three-quarters (77%) agreed that the Federal Government has a responsibility to ensure that every school in Australia is fully funded to 100% of the Schooling Resource Standard (SRS).
According to a study by economist Adam Rorris, public schools face a $19bn funding shortfall over the next four years, and a recent analysis by Save Our Schools found the sector will miss out on nearly $60bn this decade while private schools will be over-funded to the tune of $6bn.
With election campaigning in full swing, both the Coalition and Labor have pledged to improve the nation's schools, TAFEs and universities and make Australia "an education superpower".
Treasurer Josh Frydenberg recently unveiled a $24.4bn package for Australian schools in 2021-22, which includes $481.2m to reform and expand the youth employment services program, 'Transition to Work', which is aimed at helping disadvantaged young people transition from school to work.
On Thursday last week, Opposition Leader Anthony Albanese outlined Labor's budget response, pledging a stronger focus on the early years of learning.
"Labor knows that education is the key to opportunity. Our schools, TAFE and vocational education and universities are vital national institutions," Albanese told Parliament.
"Making sure a quality education is accessible and affordable for every Australian doesn't just open doors of opportunity for individuals, it makes us a smarter, more productive, more future-ready country".
Albanese said investing in education needs to "begin at the beginning – with quality childcare".
"We all know how much our kids change and learn and grow before they're at school. Ninety per cent of human brain development occurs in the first five years of life – an extraordinary figure," he said.
"What children learn at childcare is so vital for giving our kids the best possible start. But the current system of caps and subsidies and thresholds isn't just confusing and costly, it actually penalises the families it's meant to help".
Under Labor's education platform, more funding will also be given to universities and TAFEs to upskill young Australians and increase apprentice numbers, which have dropped by 140,000 since 2013.
Shadow Minister for Education, Tanya Plibersek, said success at school shouldn't be limited by postcode or socio-economic status.
"Under the Liberals, Australia's education system is failing our kids, workers, and business. Labor believes that a great education is the ticket to a lifetime of opportunity," Plibersek told The Educator.
"We want every Australian to get a great education, no matter where they live – to have the education they need for job they want. Great schools, unis, and TAFEs are the key to a strong economy with good jobs".
As the election draws closer, declining voter support for the Coalition is raising the prospect that Albanese could be Australia's next Prime Minister. That is, if the election was held sooner than later.
A long-term study by the Australian National University surveyed 3,200 voters and found that support for the Coalition has fallen to its lowest point since the outbreak of COVID-19. The poll also found a decline in support for the government between January and April.
In the same period, voter confidence in the Federal Government fell sharply from 54% to 45%.
Responding to the release of the Federal Budget 2021, Australian Secondary Principals Association (ASPA) president, Andrew Pierpoint, said the reaction from the business and education communities to the Federal Budget bodes well for the education sector.
"From what we're seeing, the business community seems to be quite happy with the budget and that can only be a good thing for schools, families and society more broadly," Pierpoint told The Educator.
"The other component to this is the allocation of funding that goes to the education sector. We welcome the significant funding for preschools, and while that funding isn't coming to government schools, we understand the value this funding can have for these students later on".
Pierpoint said many public schools across Australia are continuing to feel the impact of COVID-19.
"After last years' experience, and the inequities that were shown to be very relevant across our education sector, we're disappointed that there is not more funding coming to government schools as what has been allocated".