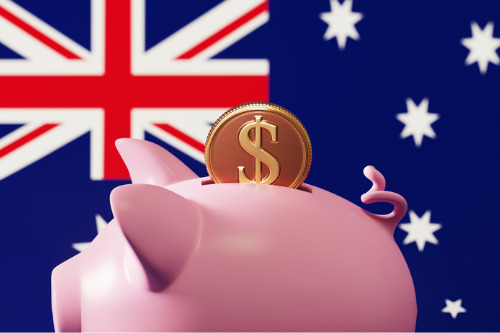 Last night, Federal Treasurer Josh Frydenberg unveiled the long-awaited 2021-22 Budget, announcing a raft of measures to get the Australian economy back on track after its first recession in nearly 30 years.
The government has pledged $30bn in tax cuts, $17.7bn towards aged care and $1.1bn for women's safety measures.
The Budget also includes $24.4bn for all Australian schools in 2021-22, which includes $481.2m to reform and expand the youth employment services program, 'Transition to Work', which is aimed at helping disadvantaged young people transition from school to work.
The additional funding will also see $11.1m put towards programs to help young people, teachers and parents foster a greater sense of social cohesion, diversity and a sense of belonging.
Other significant education investments include $42.4m for women to pursue STEM qualifications, $1.7bn to increase the childcare subsidy for Australian families with multiple children under school age in childcare and around $1.6bn in ongoing Commonwealth funding for preschool education.
"We are backing young Australians right through their learning journey through our funding across early childhood education and care, schools, and higher education," Federal Education Minister, Alan Tudge, said.
The Budget's allocation for education will also see the continuation of universal access to 15 hours of preschool.
Australia's Catholic education sector, which operates about 250 preschools and early learning centres educating nearly 5,000 children across Australia, welcomed the news.
National Catholic Education Commission (NCEC) executive director, Jacinta Collins, said the initiative will enable children to build critical foundations in the year before commencing school.
"The government's commitment to a new four-year agreement will support early childhood services and encourage more families to access affordable early learning for their children," Collins said.
"We know that quality early learning plays a key role in preparing children for a good start to school and we look forward to working with the government on identifying areas of reform to support increased preschool attendance and school readiness".
'A win for preschool teachers, but a fail for public schools and TAFE'
Australia's peak teacher's union welcomed the Federal Government's commitment to four years of funding for preschool for four-year-olds, calling it a "significant win" for preschool teachers and educators, parents and early learning advocates.
However, the union said the Budget was a "profound fail" for public school and TAFE staff, students and parents across Australia.
"Since 2013, TAFE has suffered over $3 billion in funding cuts. These cuts have had a devastating impact on TAFE," Australian Education Union (AEU) federal president, Correna Haythorpe, said.
"TAFE is best positioned to deliver high quality vocational education and skills to help our nation recover from the COVID-19 pandemic, but it must be properly funded".
Haythorpe said the Budget also fails to address a $19bn funding shortfall in public schools over the next four years.
"The Federal Government must understand the critical importance of funding every public school properly to ensure every child has a high-quality education, regardless of their background," Haythorpe said.
"A federal budget that delivers for public education would include a guarantee of a minimum 70 per cent of all government funding directed to the public TAFE system, a commitment to fund public schools to a minimum of 100 percent of the Schooling Resource Standard and the establishment of a capital fund for public schools to help meet rising enrolment growth and infrastructure needs".
'Women in STEM need funded mentoring partnerships'
Associate Professor Jane Hunter is an Associate Professor in the School of International Studies and Education in the Faculty of Arts & Social Sciences (FASS).
She says that while the 2021 budget allocation of $42.4m for women to pursue STEM qualifications is welcome, it must include funded mentoring partnerships with female colleagues already employed in the STEM fields.
"The 2020 STEM Equity Monitor reveals that only 10 per cent of women with a science, technology, engineering or mathematics higher education qualification continue to work in the field," she told the Media Centre for Education Research Australia (MCERA).
"Improving retention of women in the STEM workforce includes being taught by industry professionals in partnership with highly skilled science and mathematics teachers in the final years of schooling who cultivate problem solving skills and how to thrive in a world that is increasingly complex".
Associate Professor Linda Hobbs, co-author of the Girls' Future-Our Future reports for the Invergowrie Foundation, said attracting young women into STEM requires starting early.
"This means making STEM related knowledge and skills attractive for young girls, and ensuring girls are exposed to possible STEM pathways multiple times through a girls education and life," she said.
"The focus on careers advice through the National Careers Institute Partnership Grants Program is welcomed".
Assoc/Prof Hobbs said that while the scheme focuses on grassroots programs, it does little to address the systemic problems associated with the way formal and informal careers awareness and advice is addressed in schools.
"Further research and system-wide change is needed to ensure equitable and effective access to STEM careers awareness and advice in schools"
Universities suffer as border closures remain in place
With the international border expected to remain closed until mid-2022, there are fears of a slower-than-expected recovery for Australia's universities.
To address this, the government said it will provide additional funding of $53.6m in targeted support for international education providers most affected by the COVID-19 pandemic and the absence of international students.
"Keeping our borders closed has been our best defence against COVID-19, but we realise the impact this has had on private providers," Minister Tudge said.
"Our package of support will help keep these businesses viable until international students can return in larger numbers".
However, the nation's peak body representing the university sector said governments across all jurisdictions need to come together with universities as a matter of priority to develop "a robust plan" for the safe return of international students.
"The plan would mean the safe quarantine of students from low-risk countries," Universities Australia's Chief Executive Catriona Jackson said
"The sector took a $1.8 billion revenue hit last year. Universities Australia estimates another $2 billion will be lost this year – against 2019 actual operating revenue".
Jackson said that with borders shut until mid-2022, the picture for universities will get worse.
"There are likely to be significant flow-on effects for the nation's research capacity and jobs, inside and outside universities," she said.
"Australia's university sector cannot sustain these losses without serious damage to national productivity and the country's knowledge base".