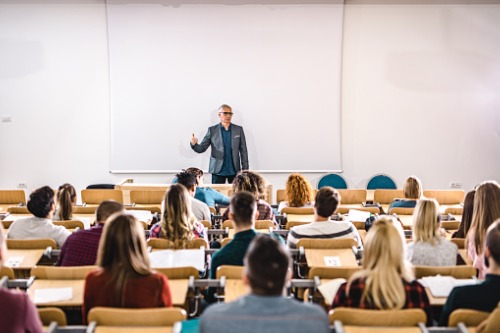 After a recent study revealed that almost half of NSW school teachers felt ill-prepared to teach writing, the finger-pointing about who is to blame for the declining writing skills among students has begun.
Writing is one of the necessary skills for a student's success, but teaching it requires ample knowledge and preparation, an area that teachers in the survey admitted to struggling with.
The latest NAPLAN results showed that a number of students at varying year levels were unable to meet the already low minimum writing standards, an indication that schools need to improve how writing is handled and taught.
The report obtained by the Sydney Morning Herald revealed that in a survey of more than 4,000 NSW teachers, 49% felt underprepared to reach writing. A review of education degrees also found that there was "significant variation" in how universities prepared trainee teachers.
Now, the question lingers: Who is responsible for declining writing outcomes in NSW schools?
Minister of Education Sarah Mitchell told parliament last week that a separate review commissioned by the NSW Education Standards Authority (NESA) showed that higher education institutions must act to raise teaching standards.
"There is a lot of responsibility at the feet of our universities. They need to ensure that they are graduating students, who go on to teach in our classrooms, who have these skills," she said.
However, Professor Mary Ryan, Dean of Education at Macquarie University and President of the NSW Council of Deans of Education, told the Sydney Morning Herald that the issue goes beyond university training as most teachers interviewed for the report were not new graduates.
"I would agree that many teachers feel underprepared to teach writing," she said. "Many of them are 20, 30 years into their careers."
"I think a bigger issue is teachers who don't have access to that professional learning. Teachers have a real appetite for learning about teaching writing, and they're not getting access to quality professional learning," Professor Ryan added.
Professor John Fischetti, Dean of Education and Human Development at the University of Newcastle, said it was schools, and not the teachers, that shifted focus away from developing writing skills.
"When [students] go into classrooms for their practical [work experience], they don't see a lot of writing," he told the Sydney Morning Herald. "That's when they decide whether it's valuable or not. Schools have not been able to value writing."
NESA has endorsed all six of the report's recommendations. These are declaring writing a priority area, improving the quality of teacher training in writing, developing requirements for teaching degrees, strengthening writing content in syllabuses, and creating resources that give teachers clear guidance.