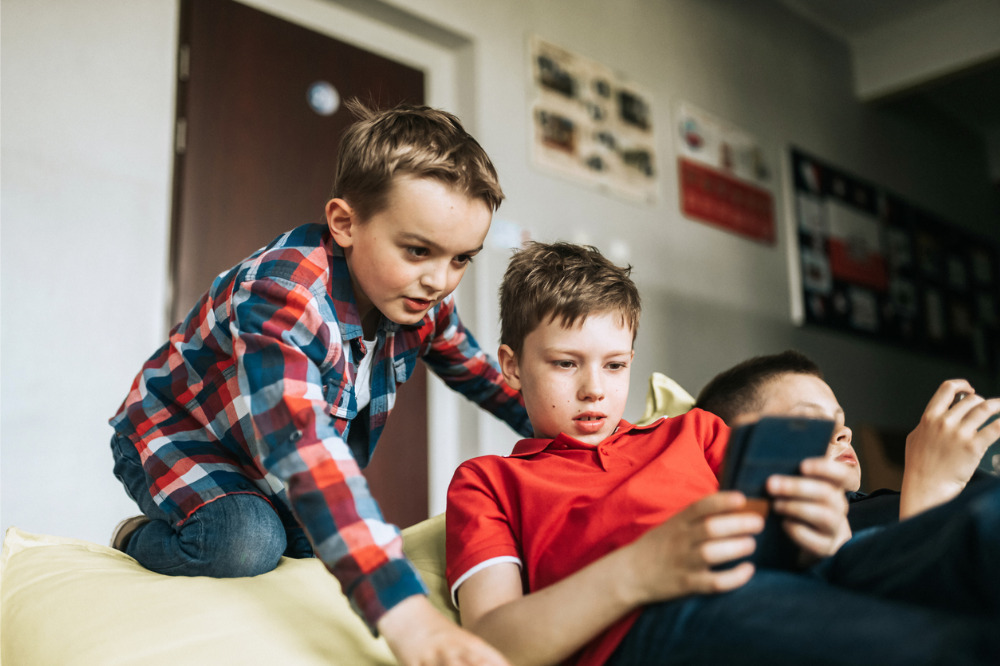 Australians are the biggest gamblers in the world, losing $23bn a year. Despite having just 0.3% of the world's population, Australia also has more than 20% of the world's poker machines – half of which are in NSW alone.
To tackle what is now often referred to as 'Australia's gambling epidemic', school leaders are calling on communities to help raise awareness among chilldren.
The Office of Responsible Gambling's Youth Study 2020 found that over a third of young people aged 12-17 are gambling, mostly via purchases made in video games.
While these 'micro-transactions' might seem harmless, research by CQUniversity shows gamers who purchase the increasingly popular in-game feature of 'loot boxes' tend to gamble more often, and gamble larger amounts than those who don't.
A separate study, conducted by the Australian Gambling Research Centre, found 20% of adolescents who play simulated gambling games move to online commercial gambling.
Experts say putting a stop to the nation's gambling epidemic begins in the classroom, with teachers educating children about the risks.
"Most people who have gambling problems as adults experience their first problems in adolescence, which suggest that it is helpful to keep youth away from gambling," Professor Matthew Rockloff, head of the CQUniversity's Experimental Gambling Research Laboratory (EGRL), told The Educator.
"It is common for adults to gamble around children and involve children in their gambling, such as buying lottery tickets or placing sports-bets on their behalf."
The NSW Youth Gambling Study 2020 found that exposure to gambling advertising influences youth gambling participation, intentions and problems and makes young people think gambling is a normal part of sport. The study also foind almost 50% of 12–17-year-olds see gambling advertising on television during sports and racing on a weekly basis, while one-third of 12–17-year-olds report that gambling advertisements increase their knowledge of gambling options
Beth Blackwood, CEO of The Association of Heads of Independent Schools of Australia (AHISA) said the research showing the extent to which adolescents are now engaging in online gaming suggests their exposure to simulated gambling games or gambling-style monetisation within online games is on the rise.
"It's not just digital games that are posing a risk to adolescents. UK research has sounded the alarm about the impact on adolescents of what is called 'stealth advertising' or content marketing for gambling on social media platforms," Blackwood told The Educator.
So, is this an issue that schools and communities are talking about enough?
'A bigger conversation is needed'
Professor Rockloff said that while there is broad awareness around the dangers of alcohol and illicit drug use by adolescents, this awareness often does not extend to the dangers of gambling.
"Most adolescents have limited access to funds, which can curtail the financial of damage that can be caused by gambling. Nevertheless, gambling disorders are a mental health issue, and there are a variety of harms from gambling that extend beyond finances," he said.
"Gambling often takes time away from friends, family and schoolwork. When children are preparing critical skills to enhance their vocational opportunities, mental health problems associated with gambling disorders can damage their long-term path of social development."
Blackwood said gambling is certainly an issue that schools are very aware of and is an issue AHISA engages with on its members' behalf by keeping track of researching and playing an advocacy role to governments.
"Governments have a key role to play in helping to minimise the risk to our young people through regulatory means, just as they do with other risky products such as alcohol, cigarettes and vapes," she said.
"We would like to see more discussion of gambling risks in mainstream media. We've seen how the issue of vaping among children and adolescents has been highlighted recently in mainstream media. Vaping is far more visible than gambling during online gaming, but gambling is also addictive and harmful and deserves public attention, too."
Rockloff said there may be some benefit to talking more about gambling problems in schools, but programs have to be carefully designed – and backed by ongoing program evaluations.
"One of the risks of such programs is that it may introduce gambling as a 'risky' activity to students who may not have otherwise given it much consideration. Youth, and particular boys, are interested in risk-taking activities, and often see risky activities as a rite of passage into adulthood," he said.
"Consequently, there is a risk that gambling awareness programs might have a ironic effect of advertising gambling more broadly to youth who are already in a vulnerable position."
The Office of Responsible Gambling recently launched a campaign to help people identify the early warning signs that they or a loved one might be at risk of gambling harm.
As part of its campaign, which encourages parents to check their children's video games for any elements that promote gambling, the Office is developing curriculum-aligned teaching resources that can be used in NSW high schools to increase young people's understanding of how gambling works, and the risks of gambling.
The Office has also developed a workshop to educate parents about how they can reduce their child's risk of experiencing gambling harm.
How schools can help
Professor Rockloff said modern forms of gambling like in-game purchases of loot boxes and esports betting can be a way to engage children in a discussion about gambling using terms and activities for which they already have a broad understanding.
"Discouraging gambling can be usefully talked about as a means by which adults manipulate children to part them from their money. Adolescents are particularly sensitive to being manipulated by adults, and the false promises and lures of gambling are a way that adults take advantage of children," he said.
Blackwood said that while schools make great use of online safety educational resources provided by organisations and authorities such as eSafety, the role schools play in educating parents is just as powerful as educating students.
"Online gaming typically occurs at home and, if young people are spending on gambling-related items, it may be parents' money that supports in-game or in-app purchases," she said.
"Parents are also able to closely observe any behavioural changes in their children. But, like all potential harms to young people, everyone has a role to play in keeping young people safe."
A spokesperson for the Office of Responsible Gambling told The Educator that NSW schools or teachers can now pilot the Office's teaching resources or have a workshop delivered to their staff or school community.
The Office's 'GambleAware' initiative provides free and confidential information and support over the phone, in person or online 24/7, 365 days a year.