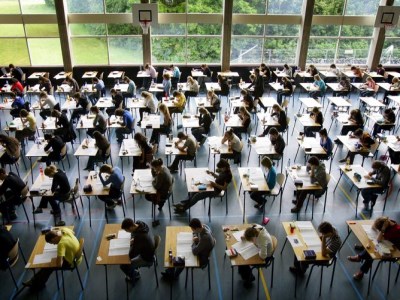 Recent
data
has showed that the International Education market is breaking records with the current value of the industry sitting at $19.65bn in 2015.
International education, which is now one of Australia's top two services exports, has been identified in numerous reports as one of five key super-growth sectors that will help the economy transition from reliance on the mining sector.
In 2015, there were 645,185 enrolments by full-fee paying international students in Australia on a student visa.
Federal Minister for Tourism and International Education, Richard Colbeck, told
The Educator
that the growth means schools with capacity to accommodate more international students may find it easier to do so.
He added Australia's high quality qualifications were "the top reason" why international students continued to choose Australia as their study destination.
"This is followed by the reputation of our institutions, the overall quality of the Australian education system, the safety of our country and the quality of research and training at our institutions," he said.
But is this growth likely to continue into the foreseeable future?
Colbeck said the increase in international student enrolments was shared across all of Australia's education sectors, including Australian schools, which saw 12% growth in 2015.
"The sector is showing every sign of continued growth. The latest data on Australia student visa applications shows ongoing growth of 8% in the September-December 2015 quarter for all student visa subclasses and 11% growth in the school visa sub-class."
In figures released earlier this month, the Australian Bureau of Statistics (ABS) said total spending by international students in Australia – including course fees, accommodation and living expenses – was $19.2bn in 2015, up from $17bn the previous year.
Schools in NSW and Victoria have been the most popular destination for international students, with 2,920 enrolments in NSW state schools this year and 2,815 in Victorian schools.
This trend is driving revenue for many cash-strapped schools, with students paying fees of up to $14,000 to study in public schools.
Queensland's state schools are receiving up to $30m in annual tuition fees from foreign students, with 2,500 of them enrolled in 75 government schools around the state.
With the number of international students attending state schools doubling over the last decade, the Queensland Government has invested $8m in attracting more international students.