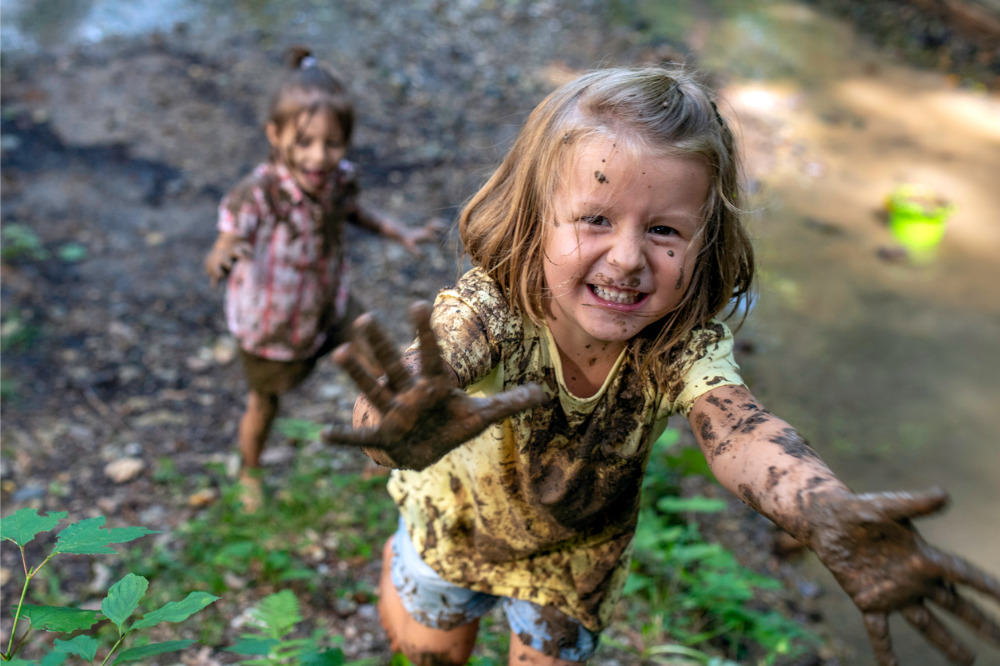 Recent studies on the physical activity of young people show less than a quarter of children aged 5–14 achieve the recommended 60 minutes of physical activity every day and spend just under two hours each day sitting or lying down for screen-based activities.
To help combat this issue, a growing number of schools across Australia are building nature play spaces. One study found 63% of public primary schools in South Australia alone have one, and a further 25% are either planning or already building one.
This rise in nature play spaces is occurring at a time when an accumulating body of evidence shows how activity can deliver significant benefits for children's health, wellbeing and development.
According to Professor Tonia Gray, Senior Researcher in the Centre for Educational Research at Western Sydney University, the upward trend towards nature-based solutions and outdoor learning in Australia's schools is fortunately continuing to gain momentum in 2023.
"This has been witnessed in the recent changes to our Australian Curriculum. Outdoor learning programs have also become more common, with teachers using natural environments to implement a wide range of subjects," Professor Gray told The Educator. "Undoubtedly, this a positive step towards promoting student health and wellbeing."
However, a new survey of teachers shows many feel conflicted when it comes to letting children engage in 'messy' activities or play that may be perceived as 'risky'. One factor driving this is that educators feel the need to listen to what parents want.
Addressing parental concerns
UniSA researcher and PhD candidate Kylie Dankiw says there are some strategies educators can employ to alleviate these concerns while still ensuring safety for children.
"It is important to educate parents about the real versus perceived risks and to communicate the benefits on how they alleviate real risks instead of removing them completely," Dankiw told The Educator.
"Educators suggested strategies that may help parents embrace messy play, such as making sure children have appropriate wet weather gear [rain jackets, gum boots], brining spare clothes and communicating the sensory benefits of mud and water play for children's development."
Dankiw said that by enhancing communication between educators and parents can be achieved by engaging parents in open discussions or forums regarding nature play programming, risk assessments, and play space upgrades within their centres or schools."
"By involving parents and seeking their support, educational leaders can foster community involvement and collaboration in promoting nature play for the wellbeing of children."
Navigating time constraints
During the interviews Dankiw and her team had with educators, they found that scheduling nature play experiences can be challenging when other important tasks competed for their time such as cleaning, supervising and admin work.
Dankiw said that to address time constraints, it may be useful for school leaders to revise their scheduling structures to create dedicated time for nature play.
"By recognising the value of nature play and prioritising it in the schedule or programme, it will ensure that it becomes a regular part of playtime," she said. "We also found that educators may need additional resources and training on how to provide safe nature play experiences for children."
Dankiw said school leaders may be able to enhance training and resourcing efforts by building partnerships with local nature play organisations, thereby leveraging their expertise and resources to support their own professional development.
"These partnerships can help provide support in terms of facilitating nature play experiences, training educators on safe delivery of nature play and building educator knowledge."