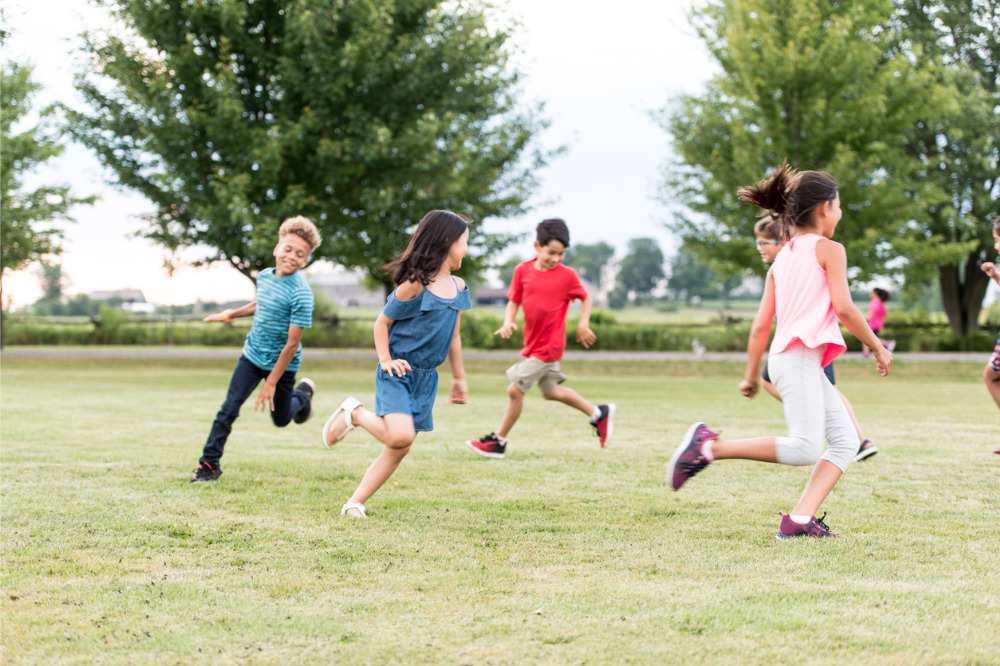 Across Australia, purpose-built nature play spaces are becoming a common feature, with a recent study finding 63% of public primary schools in South Australia alone have one, and a further 25% are either planning or already building one.
However, the study, conducted by researchers from the University of South Australia, say these spaces are not being used to their educational potential and are encouraging teachers to deliver more of the curriculum in outdoor areas.
"There is a growing body of evidence that shows how nature-based play and learning can deliver significant benefits for children's health, wellbeing and development," UniSA researcher Dr Nicole Miller said.
"Yet these purpose-built nature play spaces and natural outdoor spaces are primarily being used for play, with very limited use to deliver curriculum learning. Research shows that nature-based play and learning can improve children's mental health and cognitive development."
Dr Miller said if schools and teachers can find ways to increase teaching core subjects in the outdoors, it's likely that the children will be more engaged and connected to their learning.
However, the study, which surveyed 52 public primary schools in South Australia, acknowledges that achieving this is no easy feat, especially as teachers juggle the responsibilities associated with a crowded curriculum.
Dr Miller said other possible barriers to outdoor learning include a lack of teacher knowledge and confidence in their abilities to adapt learning in vastly different ways.
"We know schools value and are investing in nature-based learning spaces. But to fully embrace nature play areas for increased learning opportunities, schools must try to address these barriers," Dr Miller said.
"Importantly, this study found that purpose-built nature play spaces were present in schools regardless of their socio-economic status."
Dr Miller said the next step is to increase investment in teachers with the aim of boosting their skills and confidence to deliver the curriculum in their school's outdoor areas.
Professor Pasi Sahlberg, who was recently appointed to an expert panel tasked with improving educational outcomes in Australia's schools, has long been a staunch advocate of play-based learning.
Like Dr Miller, Professor Sahlberg says that while play itself may be natural and straightforward for most people, leading children's play in school can be a highly complex and demanding task for teachers.
"Unfortunately, play is too often seen as opposite to learning – something we have earned after real work is done," Professor Sahlberg told The Educator.
"I see play, especially free unstructured play, as a nonlinear social and cognitive human activity that requires specific educational expertise to be understood adequately".
Professor Sahlberg said rather than equipping teachers with particular pedagogic skills, they would benefit more from deeper understanding of human mind, the power of imagination, and the role of social and emotional development.
"In other words, how children learn," he said.
"An important element in facilitating learning through play is to trust the process of play without rushing it and let the magic happen".