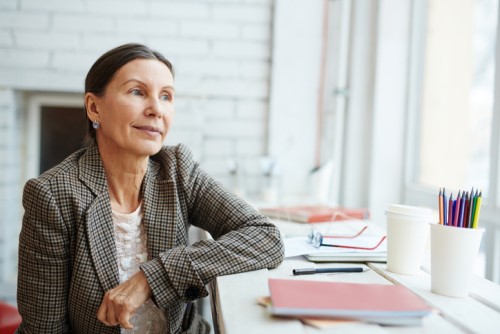 Today, Australians are celebrating World Teachers Day under the theme, "Young Teachers: The future of the Profession."
The day provides the occasion to celebrate the teaching profession worldwide, to take stock of achievements, and to address some of the issues central for attracting and keeping the brightest minds and young talents in the profession.
However, there has been fierce debate across the nations' K-12 and higher education sector as to just how well new teachers are being prepared for the modern classroom.
After all, a growing body of research shows that the quality of teaching directly ties in with the quality of learning happening in the classroom.
Macquarie University Professor Mary Ryan is an expert on teacher education and teachers' work, and the Head of the University's School of Education.
According to Professor Ryan, it is more relevant to focus on quality teaching than "quality teachers", and quality teaching must be a "lifelong pursuit".
As such, she emphasises the importance of ongoing learning opportunities for teachers, and wider understanding of the complexity of teacher work.
"You don't graduate as a great beginning teacher and then that's it. Any teacher, no matter how good they are, needs to continue learning across their career," she said.
"I mean, let's face it, if you went to a doctor who qualified 20 years ago and they never kept up to date, you'd be a bit worried."
Professor Ryan says the same goes with teaching.
"If someone graduates and then never keeps up to date, what kind of education are they providing for our children of the future?" she said.
"Australian teachers have the highest administrative load in the world, so it is difficult to find time to develop themselves and their careers."
Professor Ryan said that informing teachers' practice with research and giving teachers the chance to direct their own research and projects play a major role here. However, this is not so simple as just getting teachers to use "evidence-based" methods, she pointed out.
"Teachers must constantly draw on their knowledge and experience to respond to new contexts," Professor Ryan said.
"Using evidence in one classroom isn't the same thing as using it in another because the conditions are always different."
Professor Ryan said much more needs to be considered, and done, than simply getting teachers to use the evidence.
"My big point is that we need evidence-based practice, but we also need practice-based evidence. Those are the two important elements," she said.
"So, teachers' own experiences and understandings and knowledge and intuition are important to try and translate the evidence into context because it's never going to work if you just take things straight off the shelf."